Quick Facts
| | |
| --- | --- |
| Name | President Washington |
| Manufacture Date | 1927 |
| Railroad Of Record | Baltimore & Ohio Railroad |
| Manufacturer | Baldwin Locomotive Works |
| Rolling Stock Type | Steam Locomotive |
| Type | 4-6-2 Pacific |
| Class | B&O Class P-7 |
| Speed | 80-85 mph |
| Weight | 163 tons |
| Driver Diameter | 80 inches |
| Tractive Effort | 50,000 lbs |
Description
The B&O No. 5300, or President Washington, was the first of 20 class P-7 Pacific-type locomotives built for the B&O by the Baldwin Locomotive Works in 1927 and was first unveiled at the B&O's centennial celebration, also known as the Fair of the Iron Horse. It was promoted, at the time, as the height of modern technology and marked one of the last great steam locomotives before the dieselization of the American locomotive fleet in the 20th Century. 
These locomotives were named after the first 21 U.S. Presidents with only one President Adams to represent both John and John Quincy Adams. These locomotives were designed for the B&O's premier Royal Blue Line passenger route between New York and Washington and considered one of the most iconic of the Pacific locomotive designs. The locomotive tenders were designed with water scoops to allow for refilling without stopping and were also equipped with automatic train control for safety of operation. This feature insured that a train missing a signal was stopped immediately. 
The locomotives known as the "President Class" were displayed for marketing and public relations promotions. During the 1920s, the B&O was in fierce competition with the Pennsylvania Railroad and these locomotives were a way for the B&O to set itself apart. Most locomotives at this time were not adorned with names and were simply painted black. The "President Washington" and other locomotives were given names to honor U.S. Presidents and painted olive green with a gold and maroon trim. These locomotives were the backbone of the Royal Blue Line for over two decades. Over the course of service, many of the P-7 Pacific-type locomotives had been modified and improved mechanically; however, the President Washington remained true to the original. In 1944, the olive green paint scheme was replaced with a solid blue and soon after the name was removed. The No. 5300 was renumbered as the No. 100 in 1956. 
The "President Washington" was officially retired from service in 1957. The No. 100 was supposed to be scrapped, but by order from B&O President Howard Simpson, the locomotive was saved and soon restored to its original form. The No. 5300 was the only locomotive of the "President Class" to be saved from scrapping. 
The B&O Railroad Museum began a cosmetic restoration of the No. 5300 in 2021.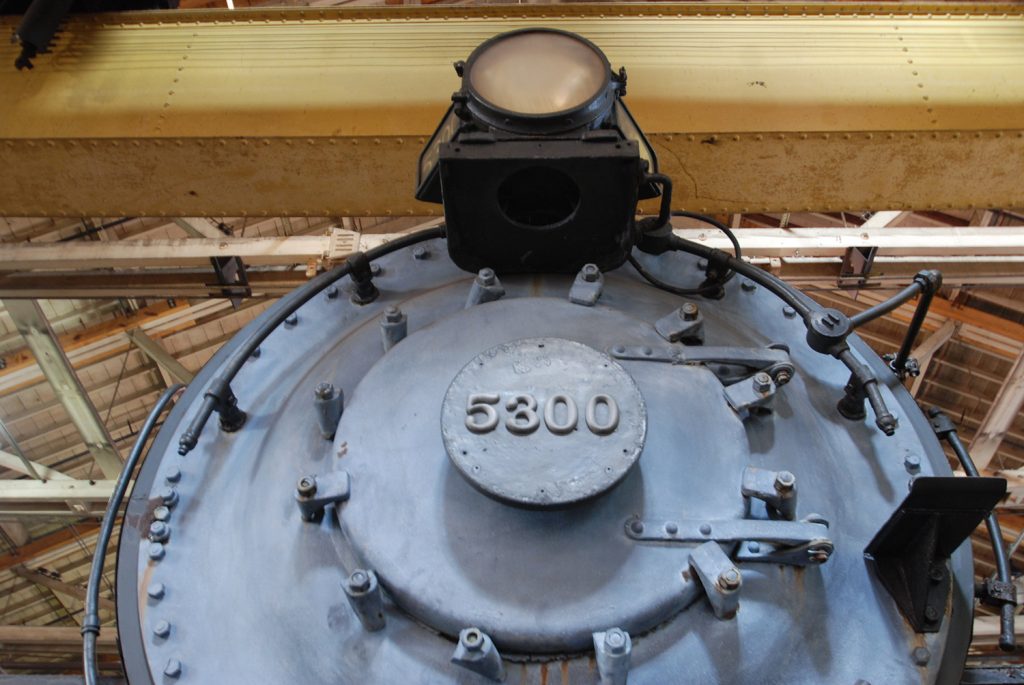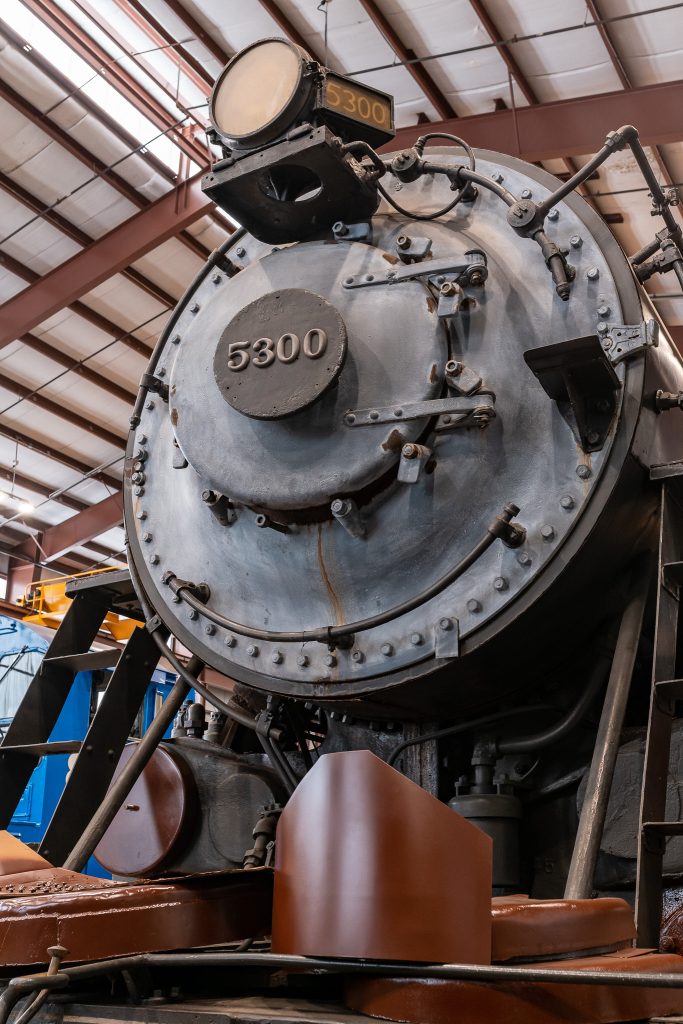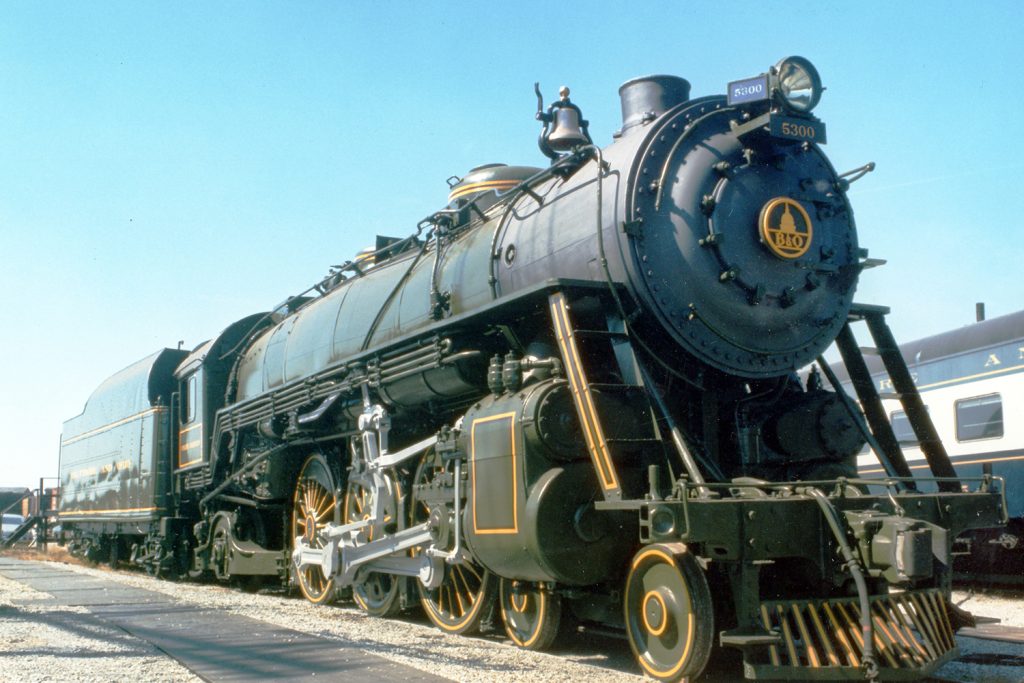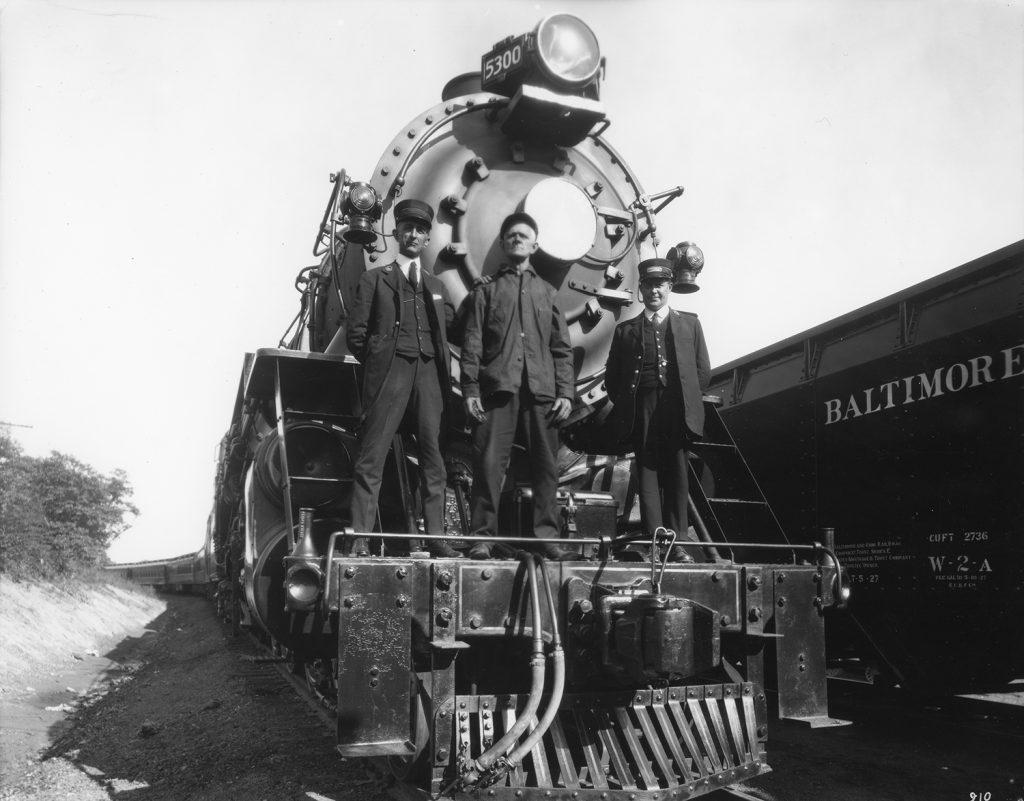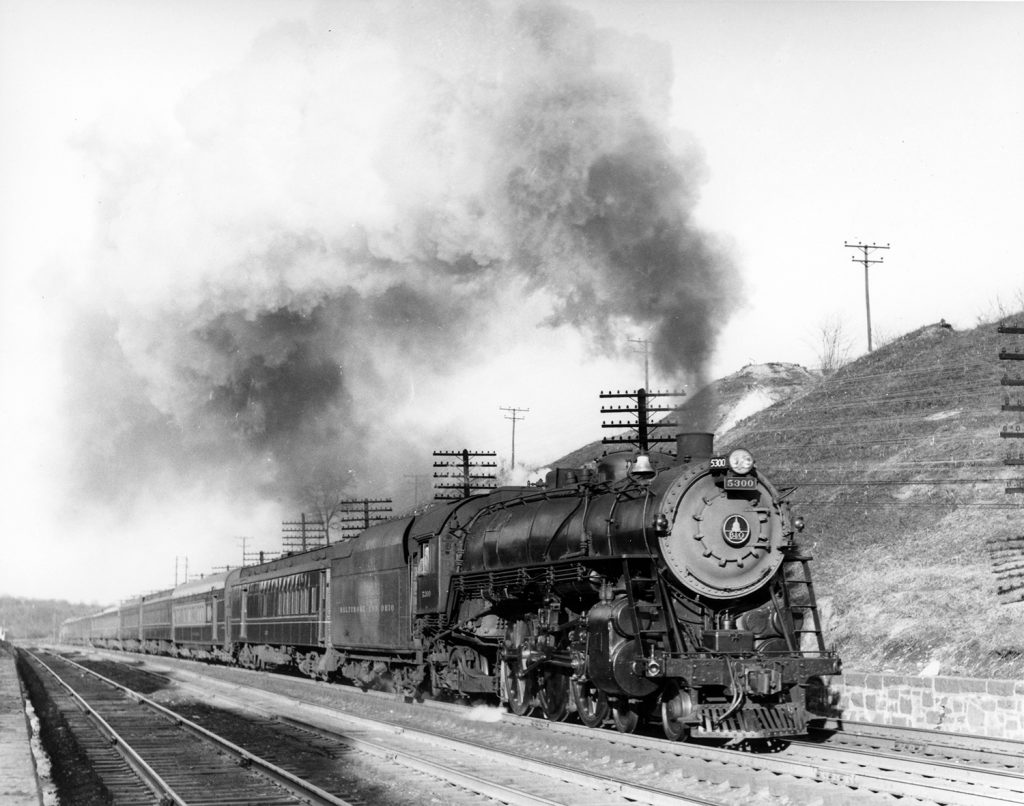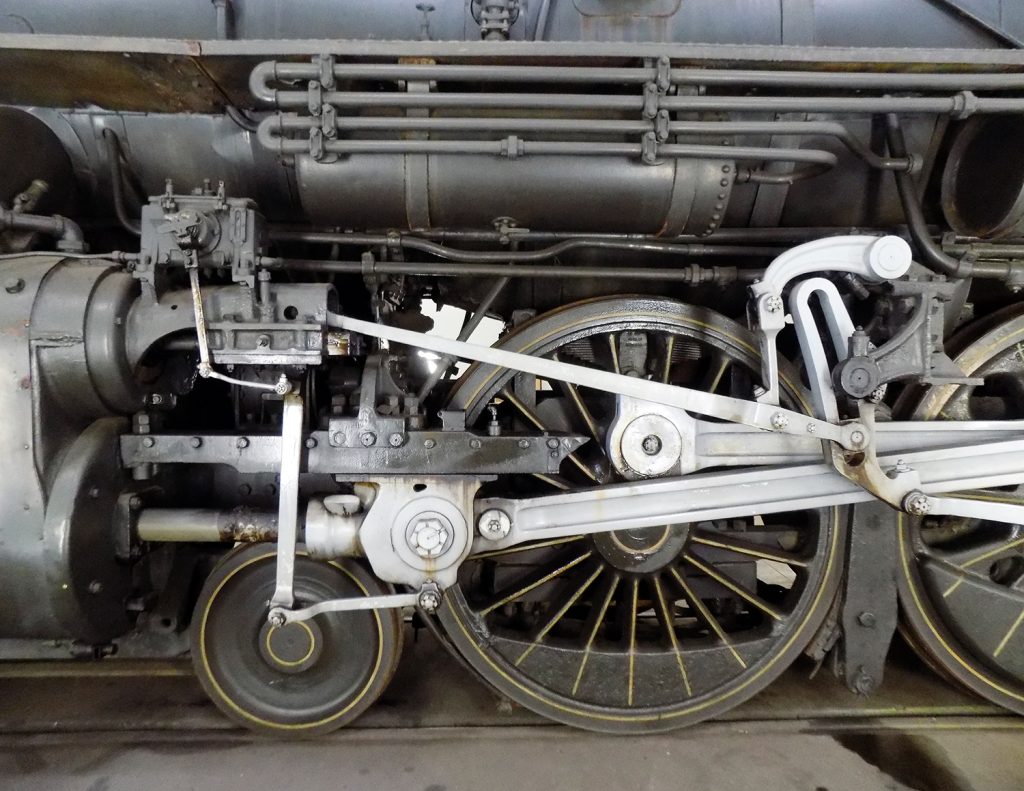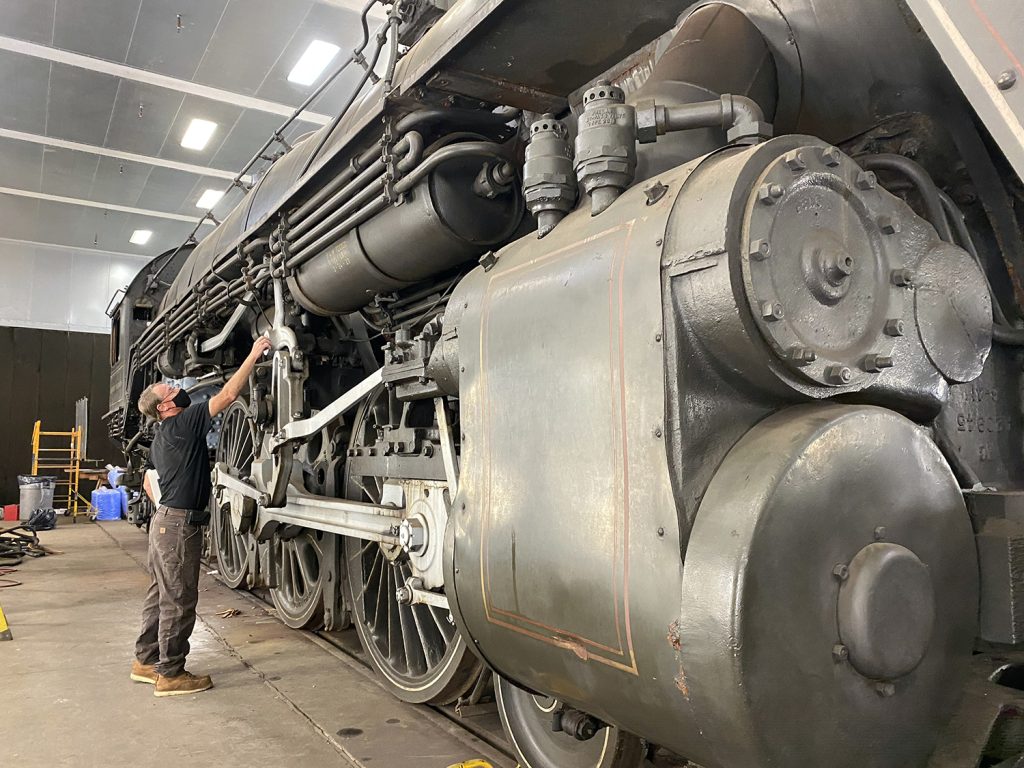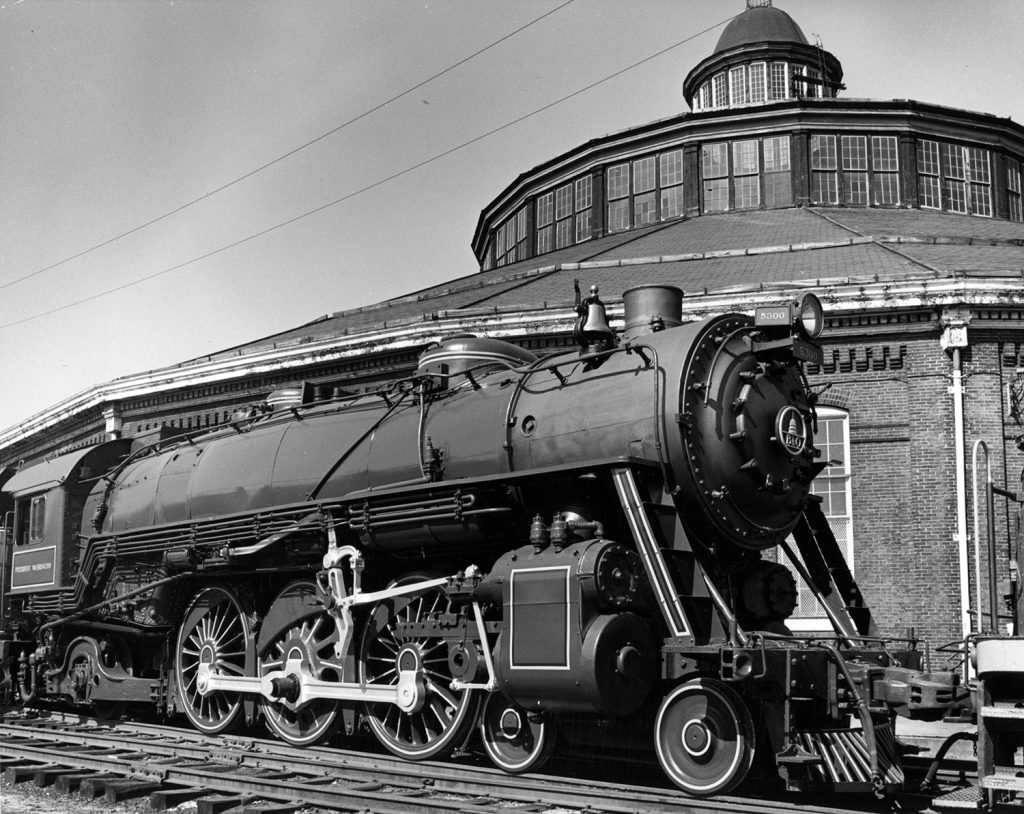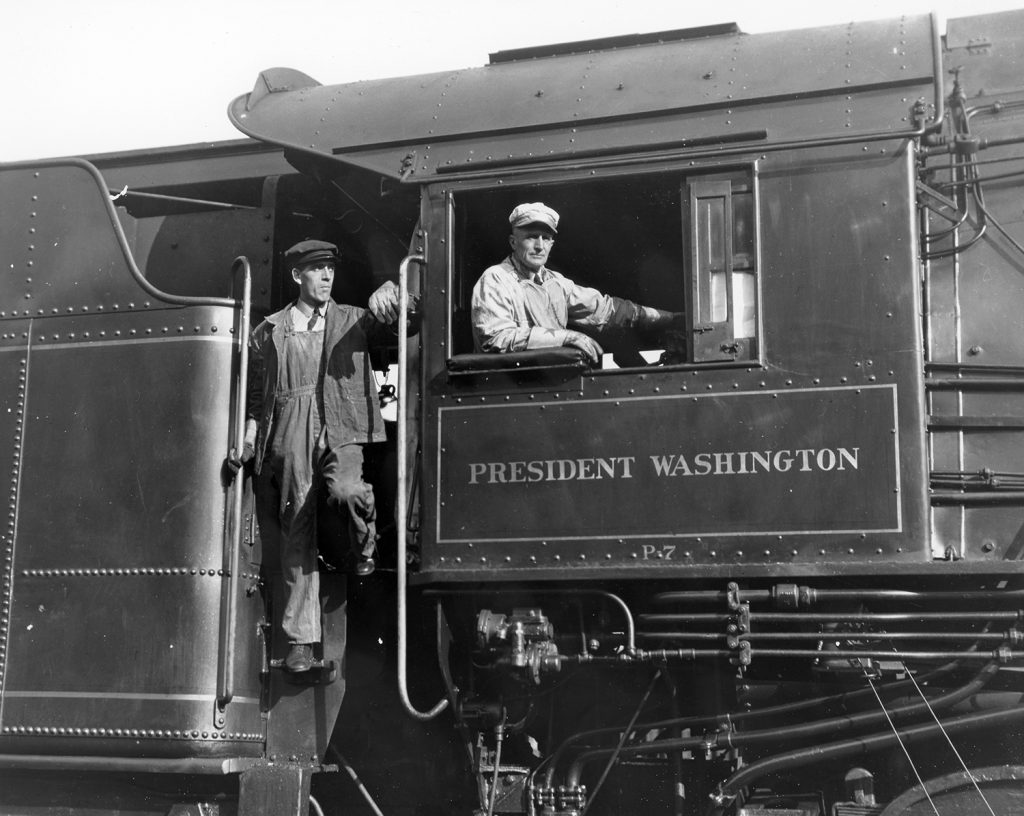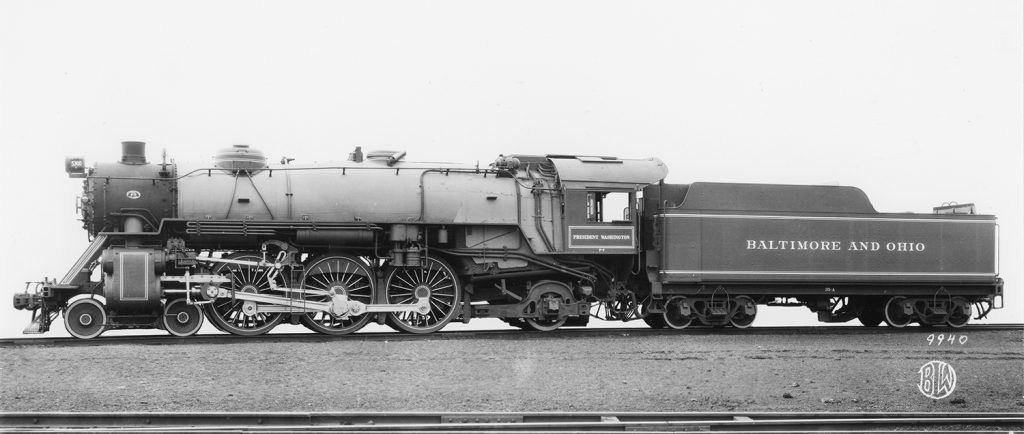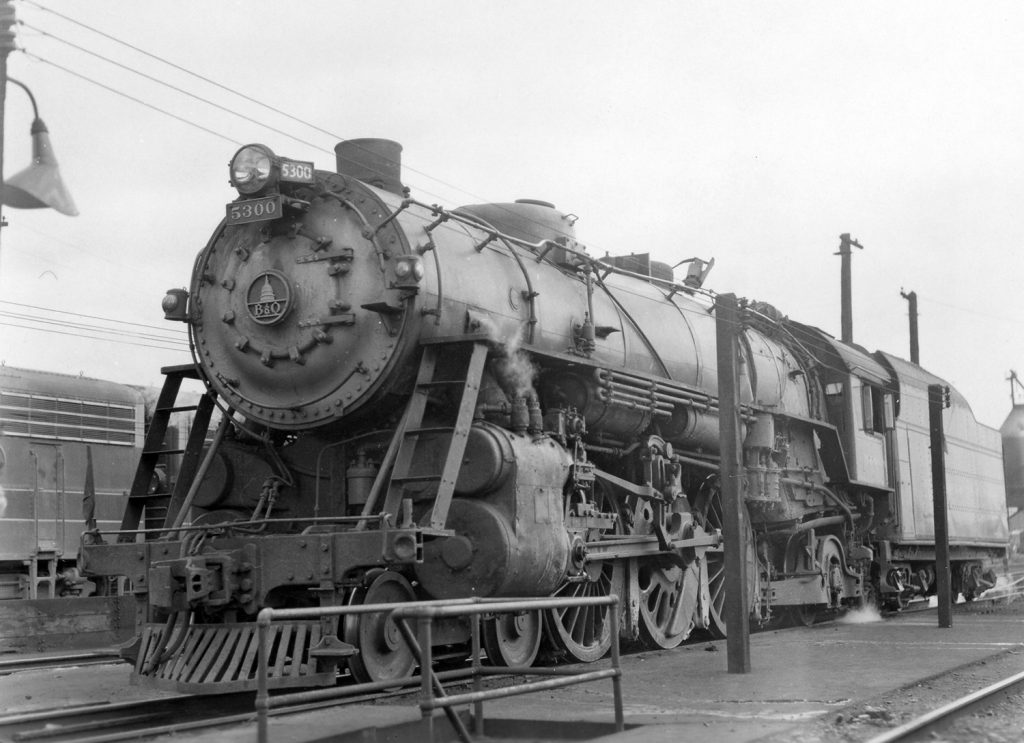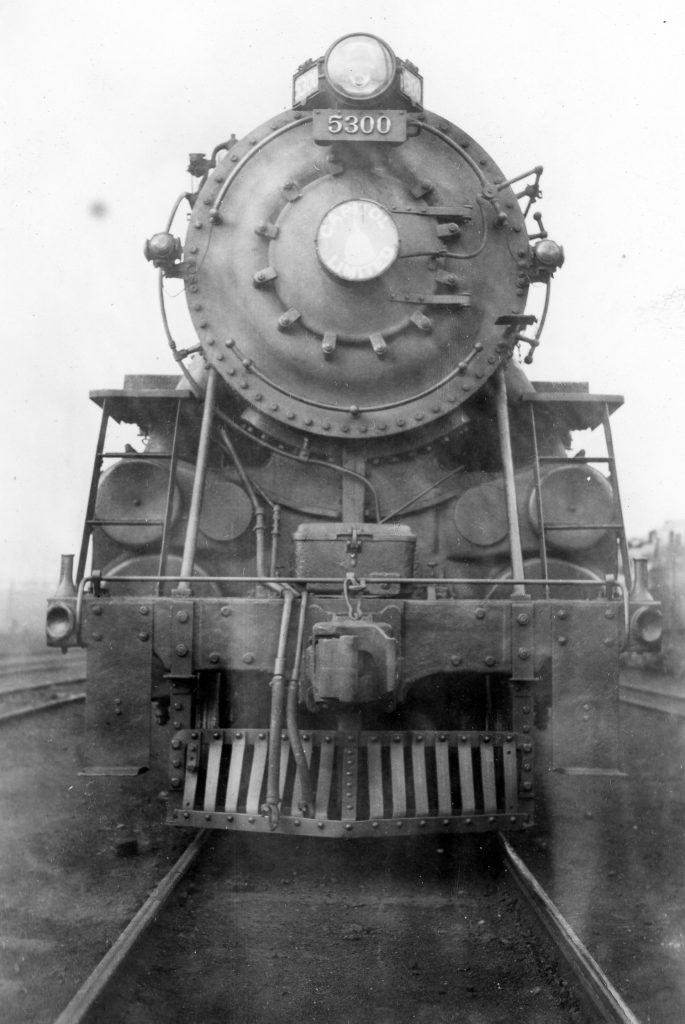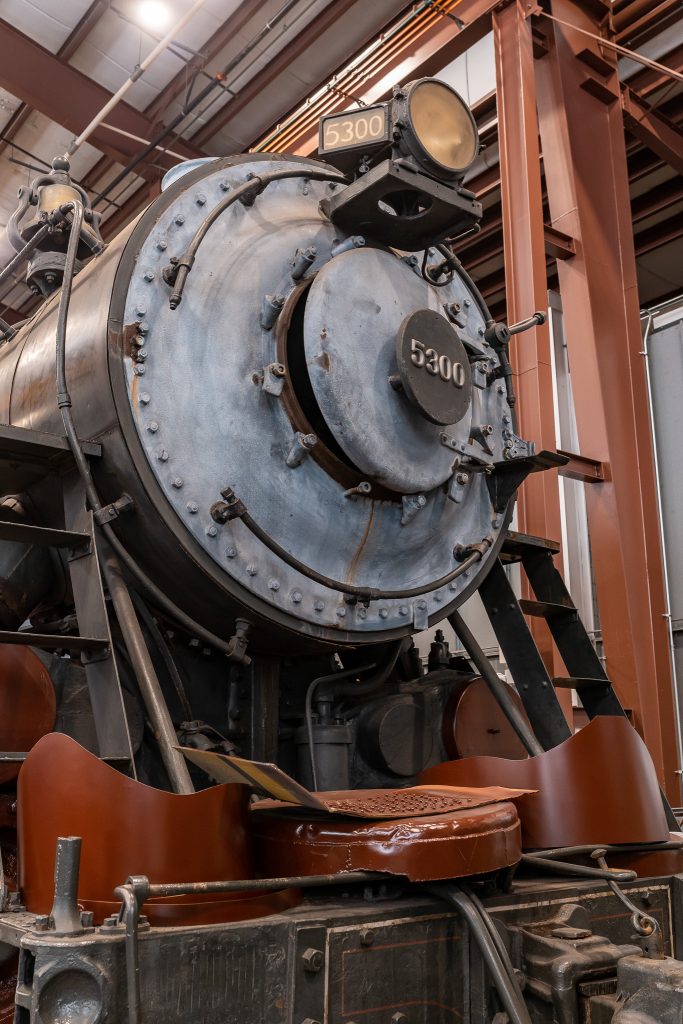 Can't Get Enough?
There's even more to explore. Check out this and other unique pieces from our collection.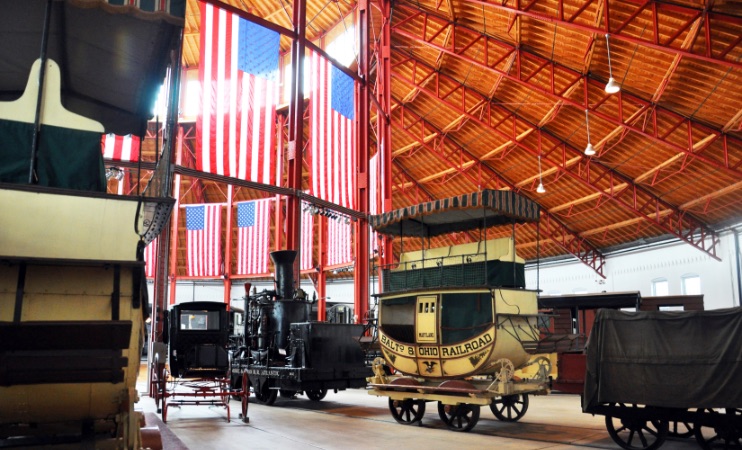 Purchase Tickets
Seeing it online just doesn't do it justice. Come see our collection in person.
Buy Now
Tours & Experiences
Explore the B&O's unique and historically significant pieces from anywhere.
Sign Up Today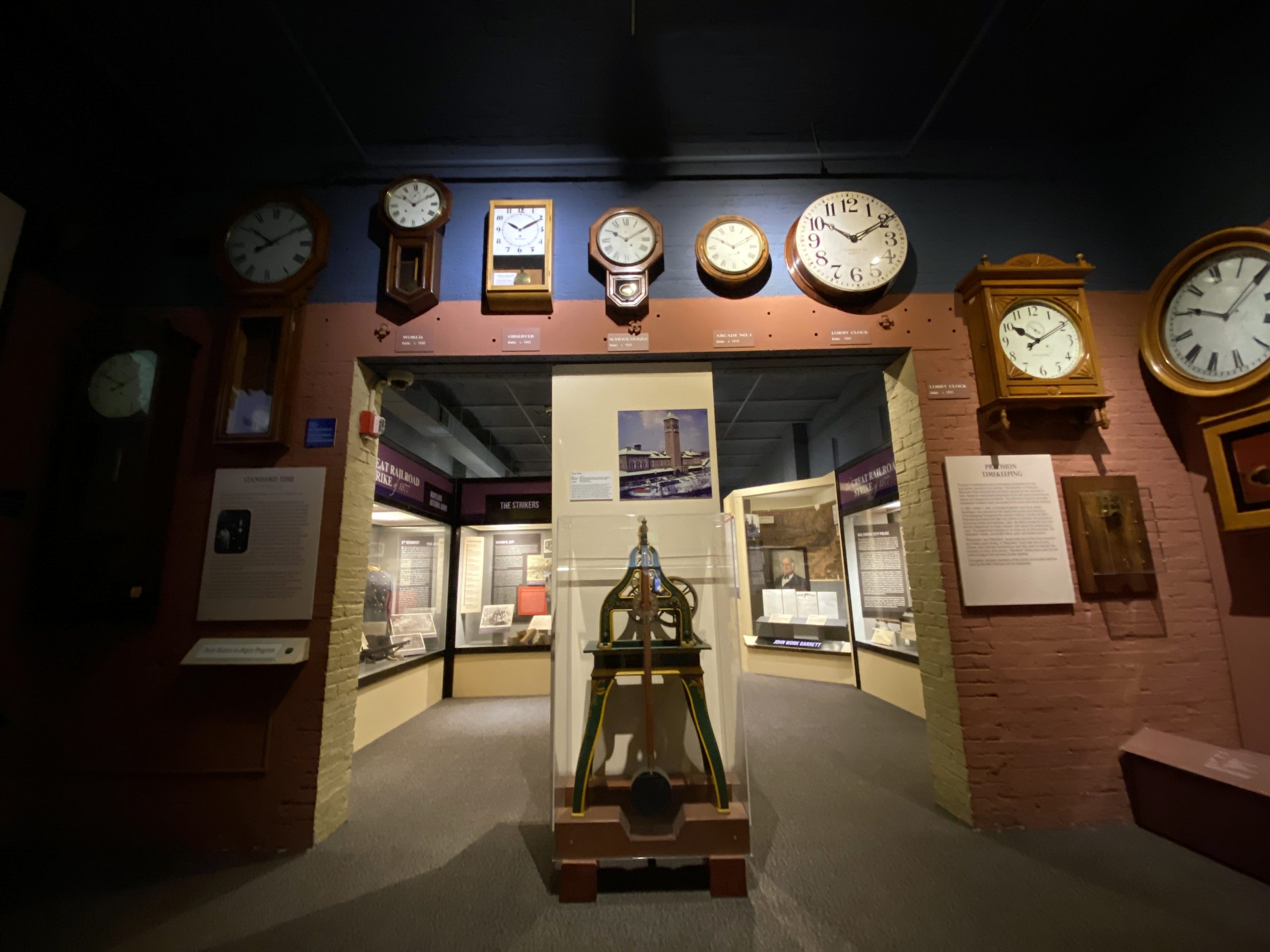 Did You Know?
Railroads made possible the standardization of time in the United States.