Happy Train & Choo Choo Blueville
Enjoy two fun outdoor rides in the B&O Railroad Museum's spacious back yard! Kids are welcome to come take a spin on the Happy Train or enjoy a miniature train ride in the tiny town of Choo Choo Blueville.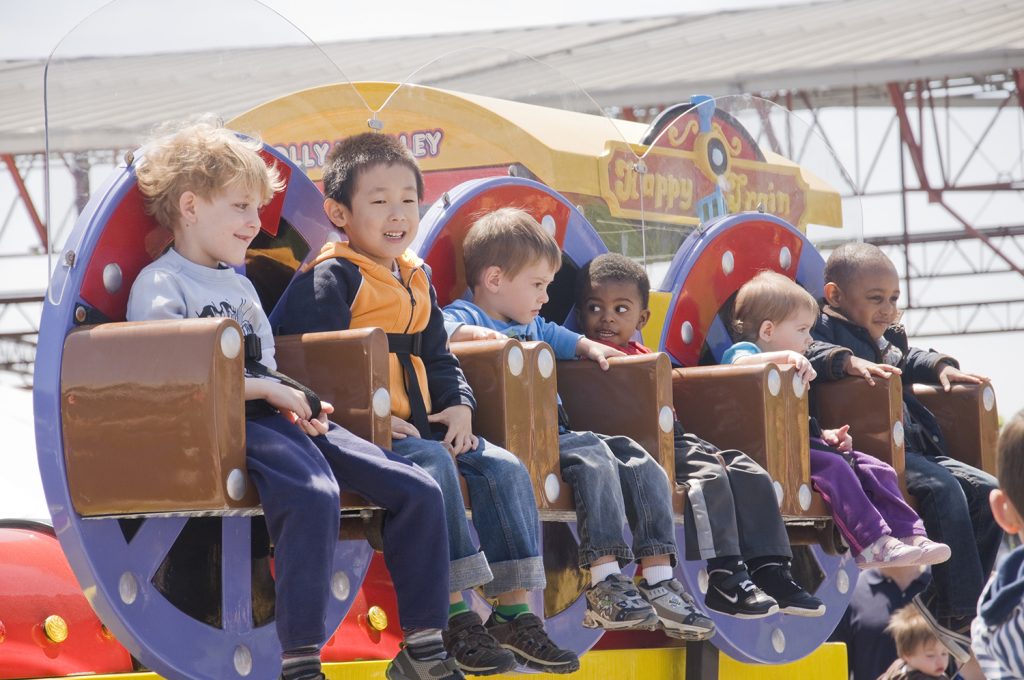 Hours of Operation:
April – October
Monday – Friday, 11 AM-2 PM
Saturday & Sunday, 11 AM-3 PM
(Located outdoors at the Family Activity Area – weather permitting)
Cost:
$2 per ride for children or $5 unlimited for the day with paid admission.
Train rides are subject to change or cancellation without notice and are not guaranteed with your visit. Train schedules vary during special events and the holiday season. For more information or to find out if a train ride will be offered during your visit, please call 410-752-2490.
More for kids & families