Railroading Objects and Artifacts Collection
We are best known for having the most comprehensive collection of early American locomotives and rolling stock. The object collection also includes more than 6,000 historic railroading artifacts. The collection covers almost every facet of railroading, like clocks, pocket watches, textiles, lanterns, dining car china, silver, fine art, communication devices, Pullman porter objects, signals, uniforms, shop equipment, tools, and much more. While much of the collection is on display, still more is housed in storage.
The B&O Railroad Museum is committed to making our collection accessible to researchers, scholars, and educational institutions, whenever possible.
Research inquiries and loan requests can be made by completing our research request form.
Explore Other Areas of the Collection
Only at the B&O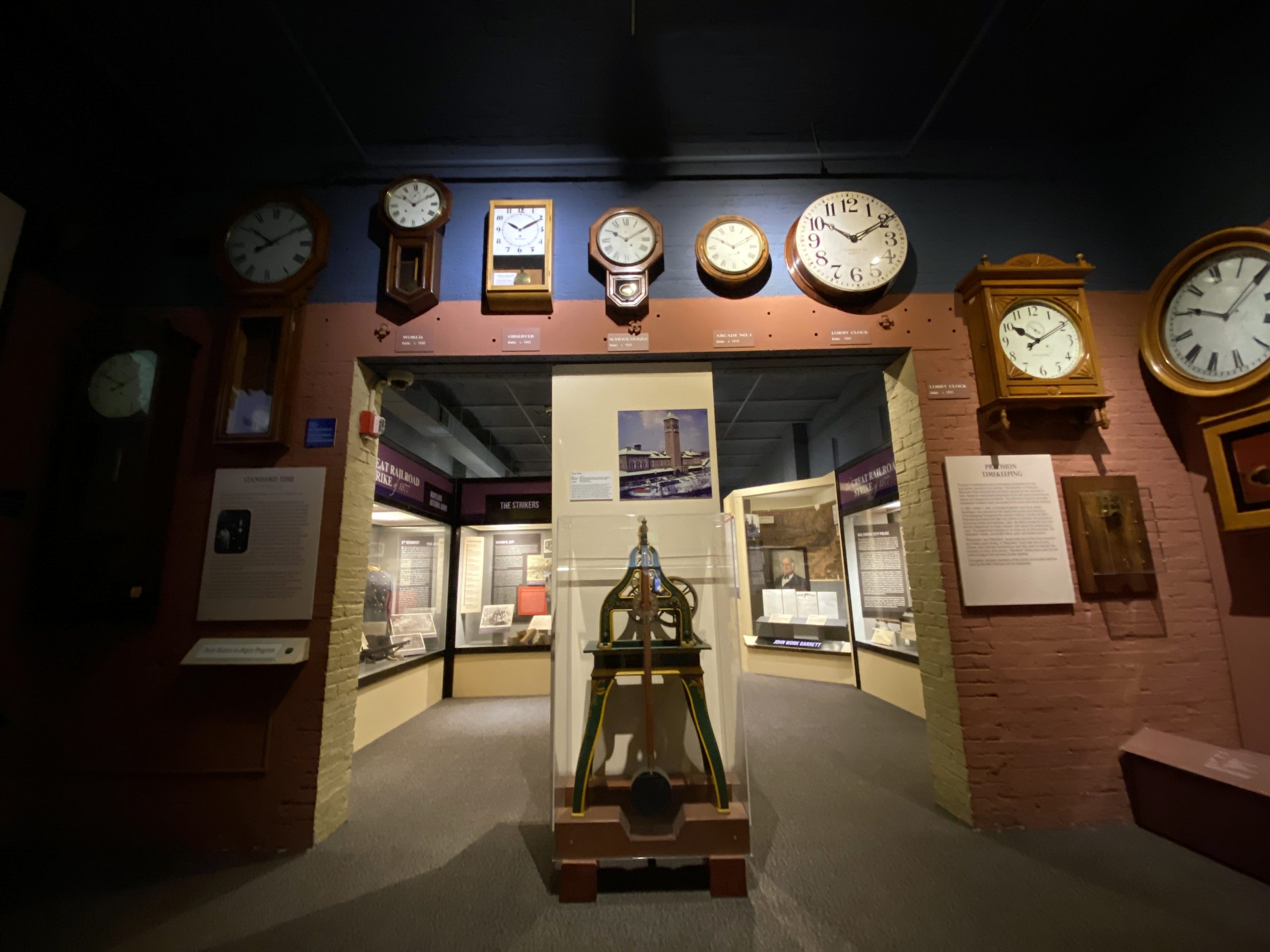 Did You Know?
Railroads made possible the standardization of time in the United States.