Summer Camp at the B&O Railroad Museum
Give your camper's an enjoyable summer by registering to take part in one of our summer camp programs. They will experience all the fun that the B&O Railroad Museum has to offer while learning about the history, technology, science and innovation of the railroad.
---
Summer 2023
Sensory-Friendly Summer Camp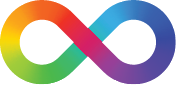 We are expanding our program in 2023 to include more opportunities for neurodiverse children to experience summer camp at the B&O! All four weeks of summer camp will have trained counselors and aids dedicated to providing hands-on, engaging activities that allow campers to have fun while also considering their sensory needs. Camp admissions is FREE.
Presenting Sponsor


More for kids & families