Located in the Roundhouse, the B&O's Junior Junction is a dedicated hands-on experiential play area for our youngest visitors to explore and learn about trains.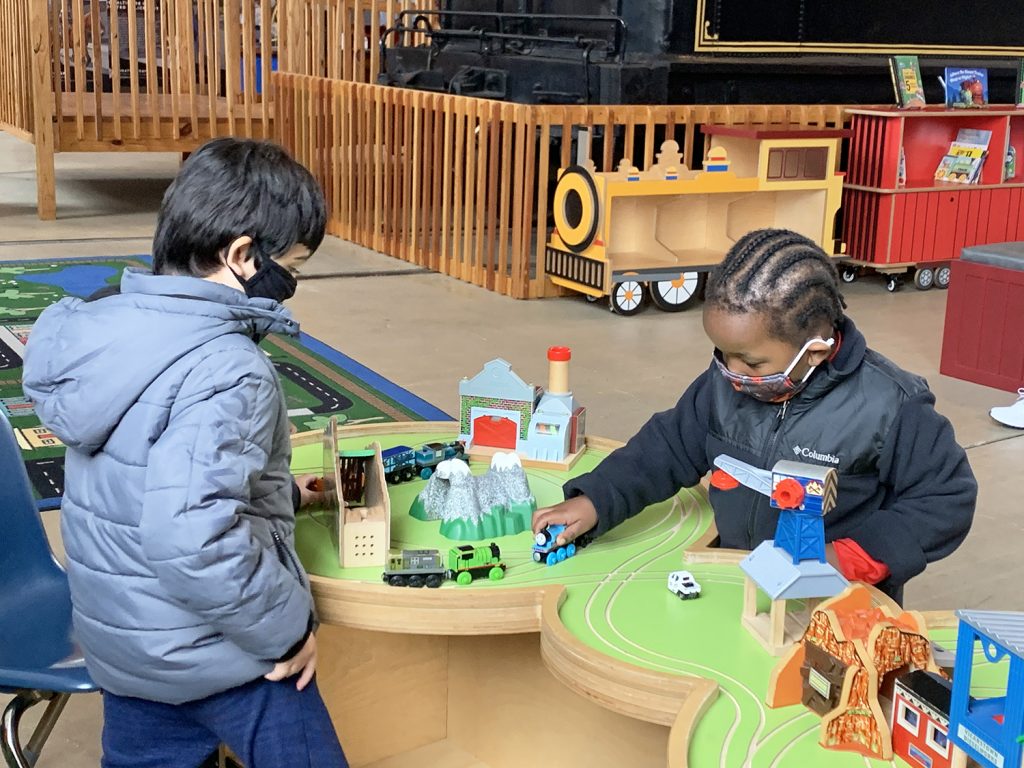 Junior Junction Features
The B&O Railroad Museum is committed to promoting education and fostering a love of trains in children of all ages. Check out the features your little engineers can enjoy in Junior Junction below!
Library
Explore the world of literacy with your young learners in our ever-expanding children's library! Discover classic train literature, STEM-related books, and historical picture books levelled for readers of any age. Check out the B&O's virtual storytimes here!
Play Space
The B&O Railroad Museum is thrilled to provide young visitors with opportunities for experiential play in our Junior Junction space. Complete with train tables, building blocks, and more, your kids will learn, play, and grow with every visit!
More for kids & families