Description
The Mt. Clare Station, also known as Mt. Clare Depot, is the oldest surviving building on the museum's historic campus and is a National Historic Landmark. It was built in 1851 to provide improved passenger service for Baltimore's Southwest neighborhoods. As passenger ridership increased in the mid-1800s, the B&O expanded its Baltimore service by building Camden Station in downtown Baltimore – just blocks from Mt. Clare Station.
This historic structure was designated a national Underground Railroad site through the National Park Service's Network to Freedom. The museum has documented at least 27 Freedom Seekers whose journeys north to freedom included the B&O Railroad, eight of whom passed through Mt. Clare, including Henry "Box" Brown and Ellen and William Craft. An exhibition at the museum is planned for 2022 on this history.
In 1843, Congress appropriated $30,000 to Samuel Morse for a telegraph line between Washington, DC and Baltimore, along the right-of-way of the Baltimore and Ohio Railroad. On May 24, 1844, Morse demonstrated the new technology by sending the first telegram by Morse Code from the old Supreme Court Chamber in the US Capitol Building in Washington to Baltimore. That first message read, "What hath God wrought," a phrase from the Bible's Book of Numbers. The technology was embraced quickly and electronic communications soon radically changed society and how humanity communicates.
Notes on the original construction of the building include the B&O's 1851 Annual Report, which announced completion of the depot stating, "a Passenger Lodge, with offices on the second story has been built at Poppleton street, in this City, to afford a very necessary accommodation to the citizens of the Western section of the City, who take or leave the cars at that place." The station contained two waiting rooms, a ticket booth, and offices upstairs. The building once served as the entrance of the museum, as well.
It was also at this point that trains stopped to have steam engines exchanged for horsepower before heading into downtown Baltimore (or vice versa). The original passenger station, what was the first in the nation, was abandoned and would have been in what is now the museum's parking lot. An exhibition on this history is featured inside the station building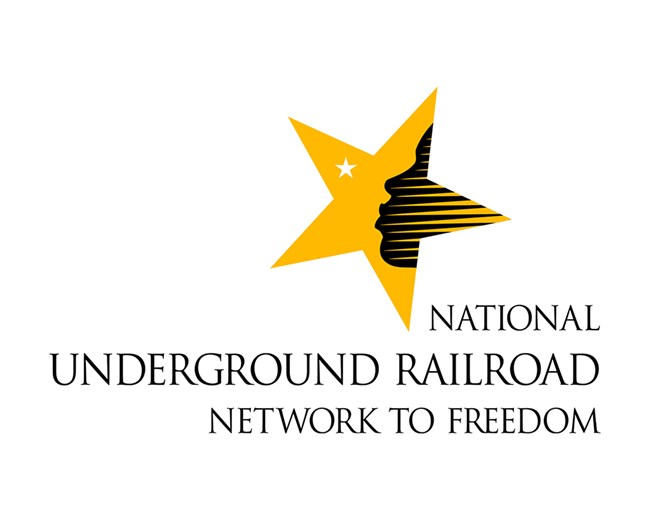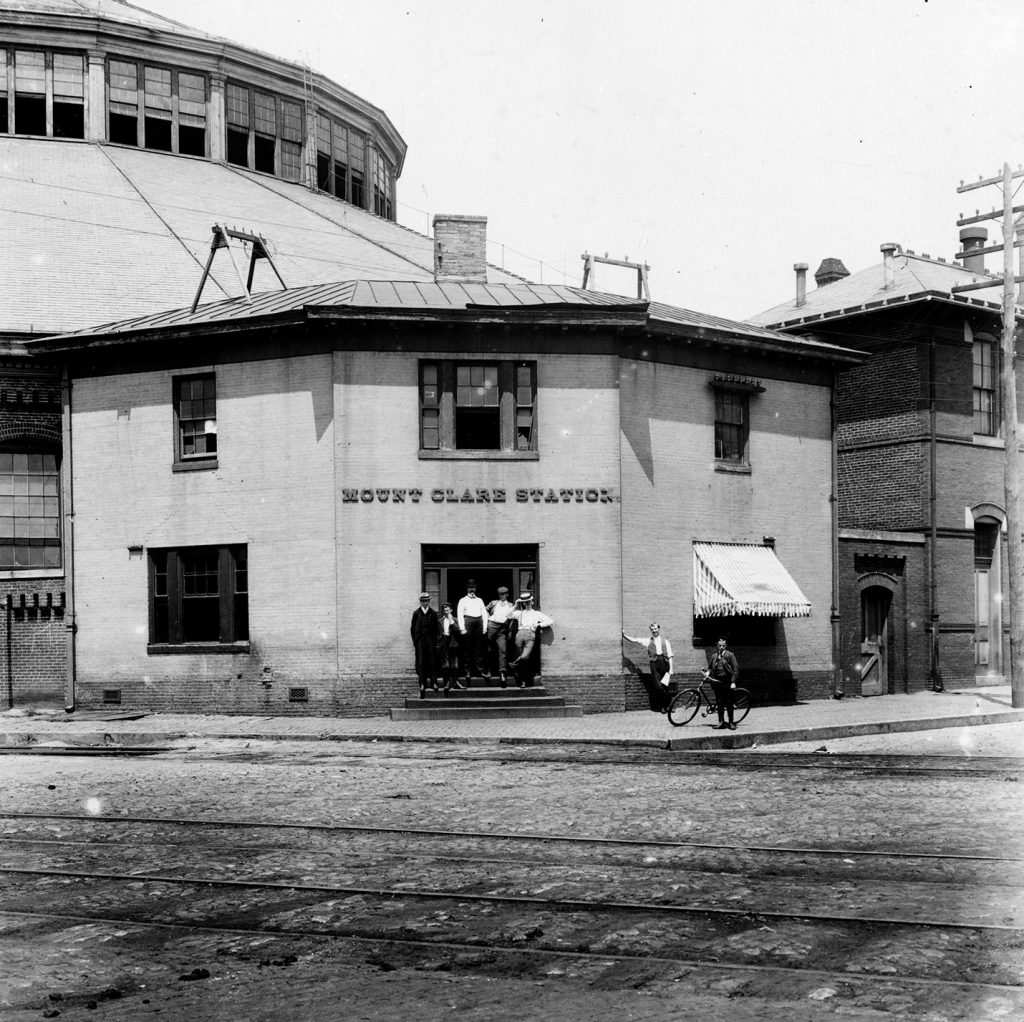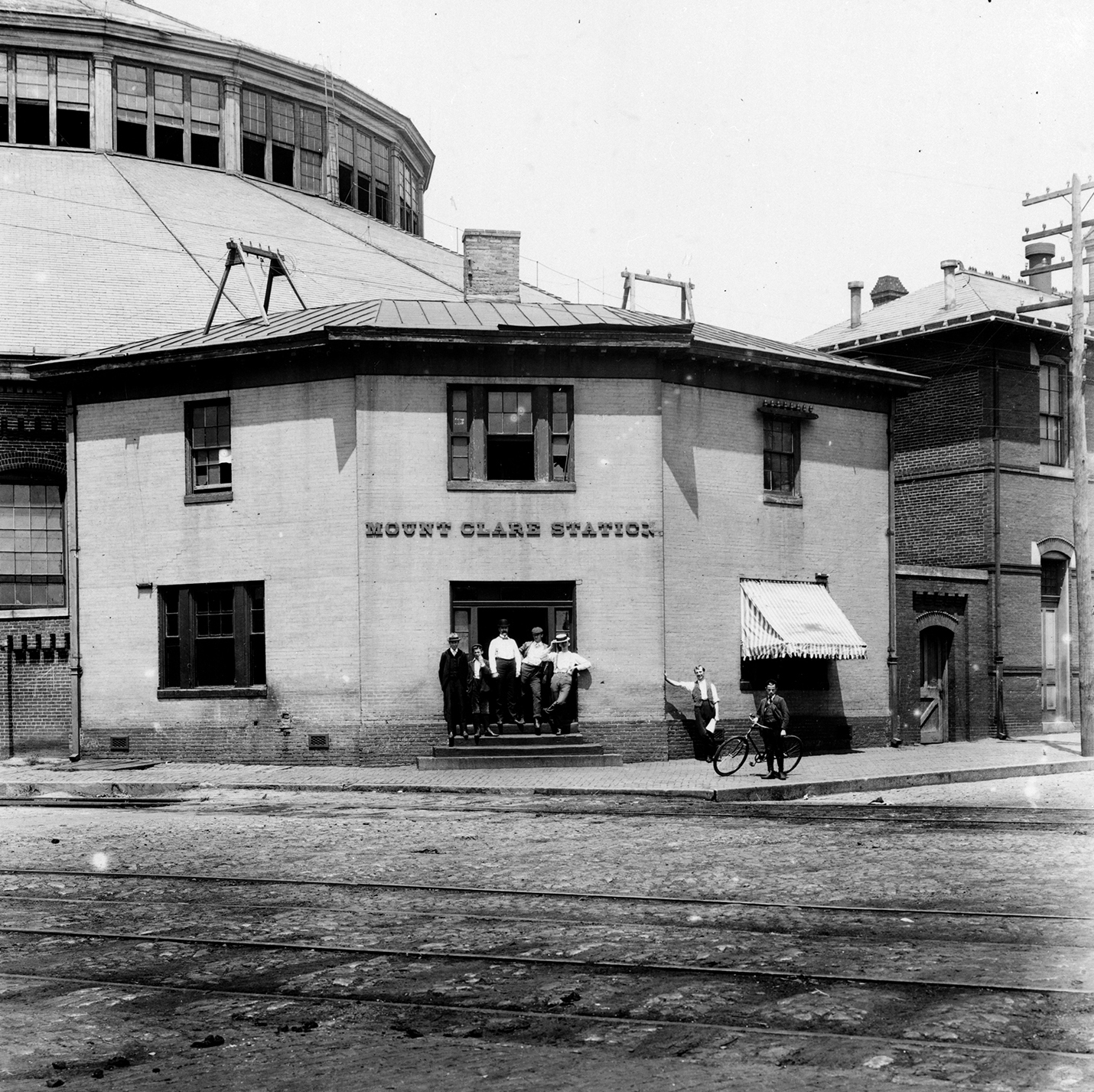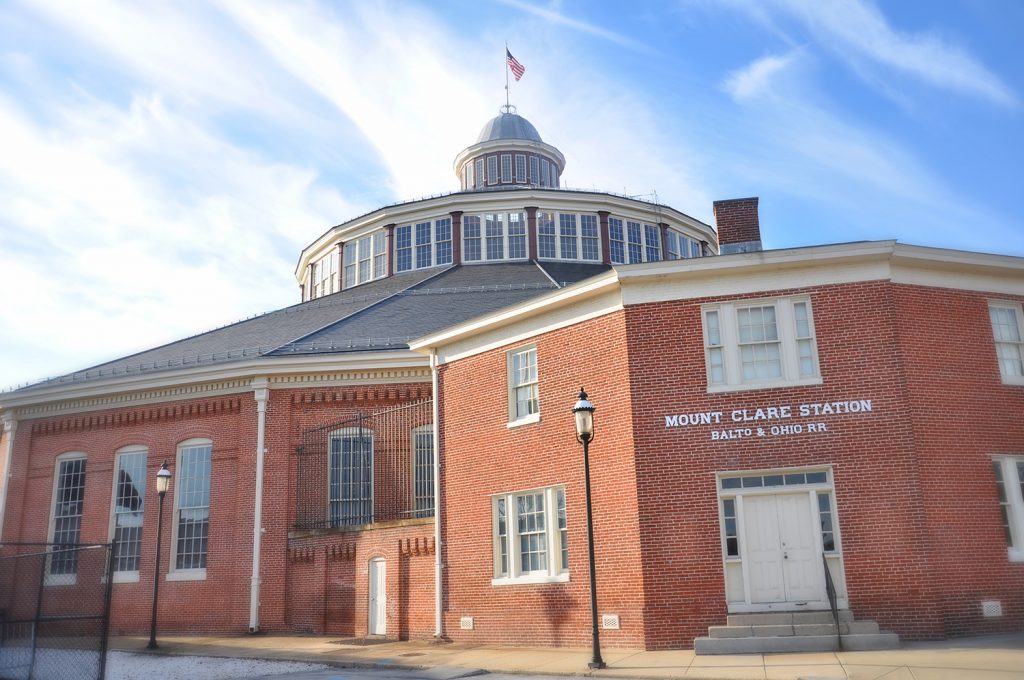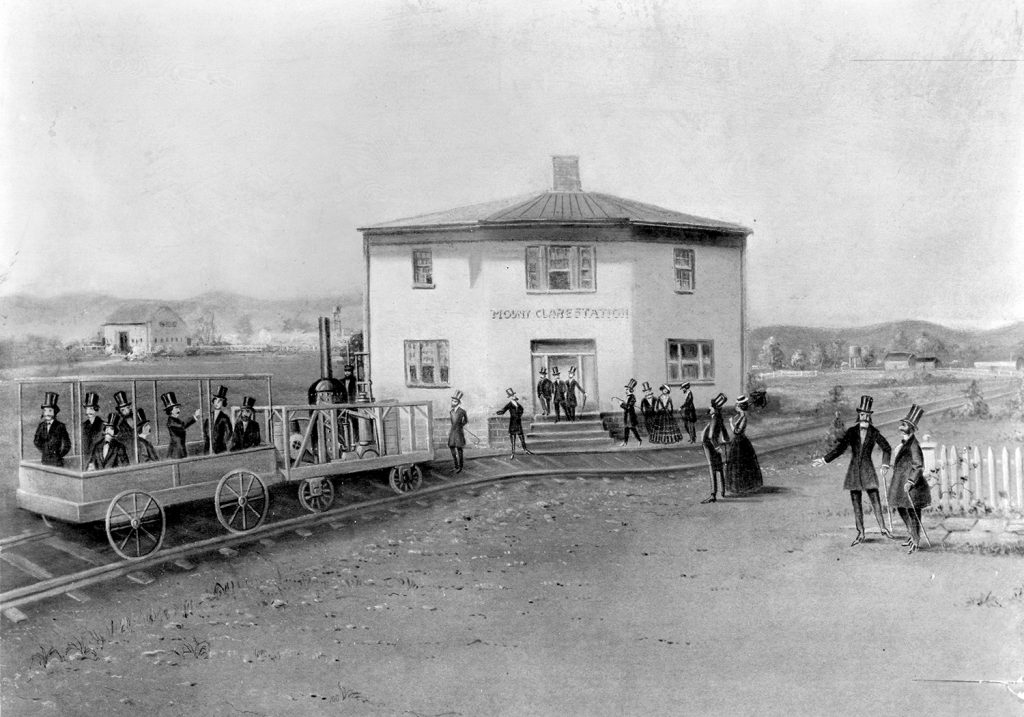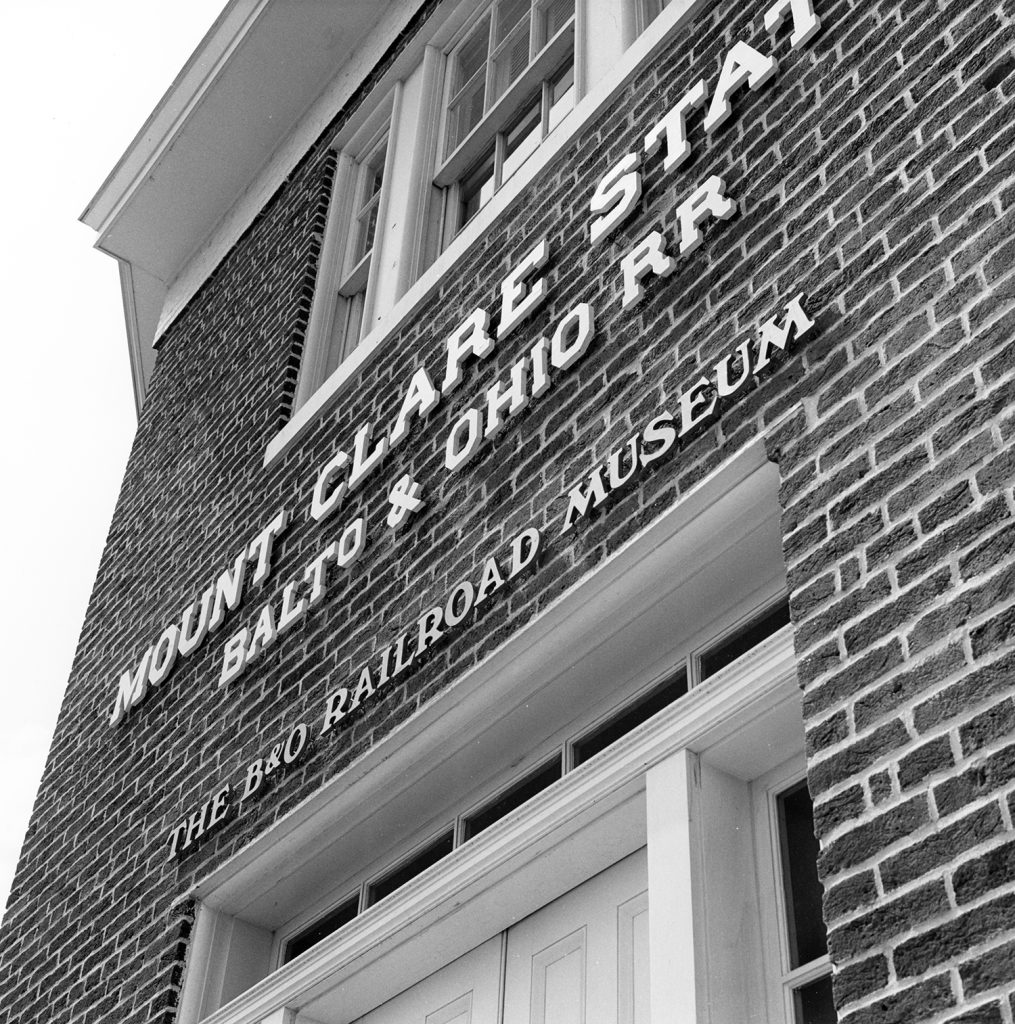 Can't Get Enough?
There's even more to explore. Check out this and other unique pieces from our collection.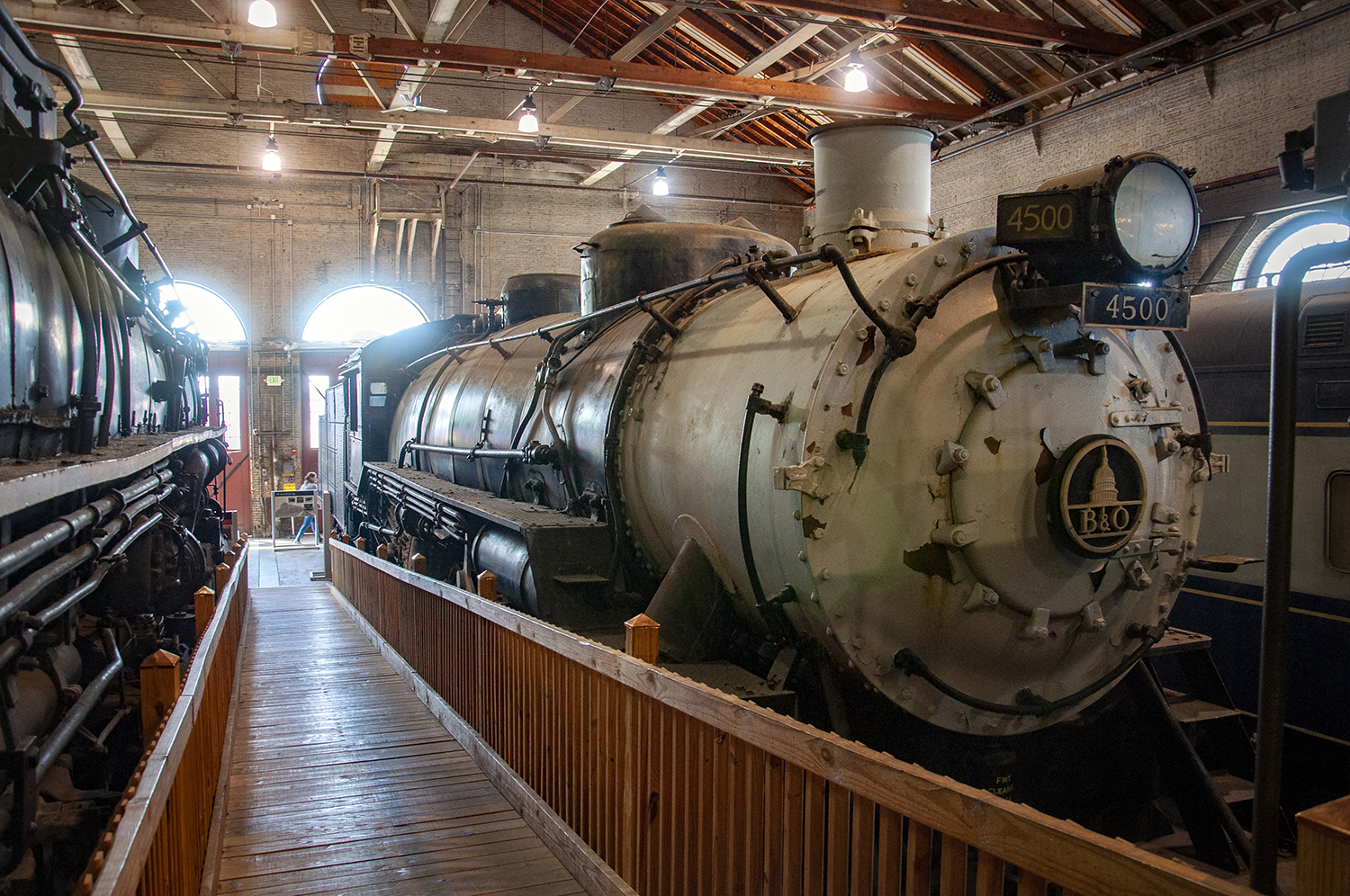 Did You Know?
The United States Railroad Administration built the government's first locomotive, a Mikado, in just 20 days.