Description
The B&O built this car repair shed in 1919. Although it was nicknamed "tender kitchen" because it was occasionally used for repairing locomotive tenders, it was primarily used for repairing freight cars. When built, the building was considered a state-of-the-art industrial structure, one of the first buildings with steel-reinforced concrete. It was 380 feet long and 87.5 feet wide and consisted of two sections: a 240′ roofed main building and an additional 140′ extension (without roof) that allowed a crane capable of lifting 60,000 pounds to move the entire distance of the structure. The walls were reinforced concrete and the roof composed of large timber trusses covered with wooden sheathing and then corrugated iron sheathing. Glass windows along the side of the structure maximized light inside the shop. The Railway Review boasted there was enough space in the building that 25 freight cars could fit under the main roof and an additional 15 freight cars in the uncovered portion. 
Long since abandoned and turned to ruins, the tender kitchen has been re-purposed as a horse paddock for Baltimore City Mounted Police Unit, which is headquartered just next to the ruins.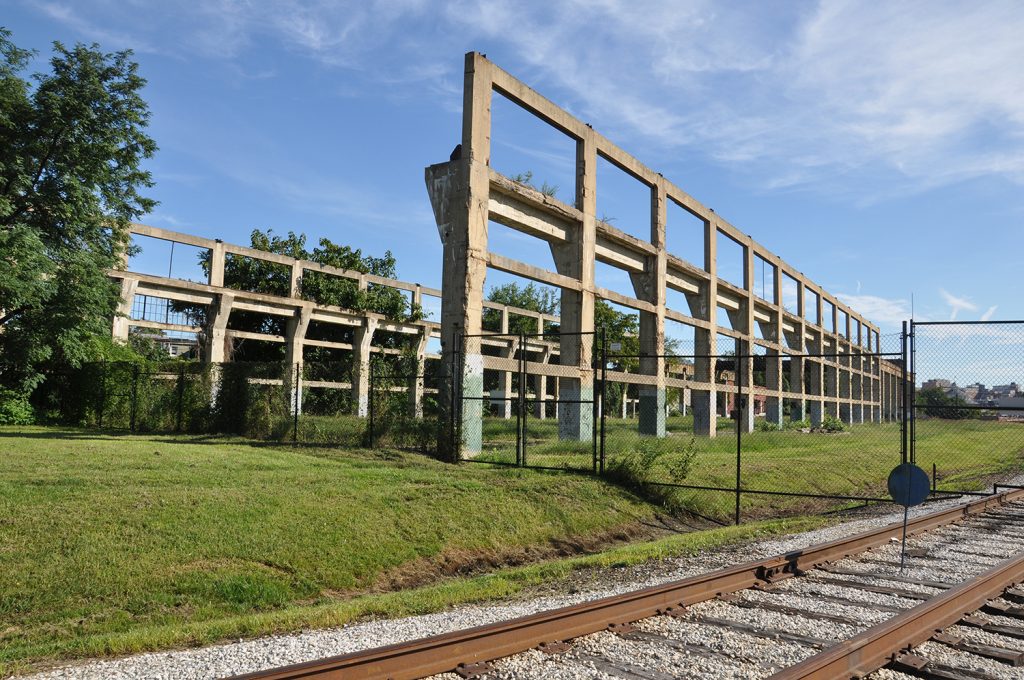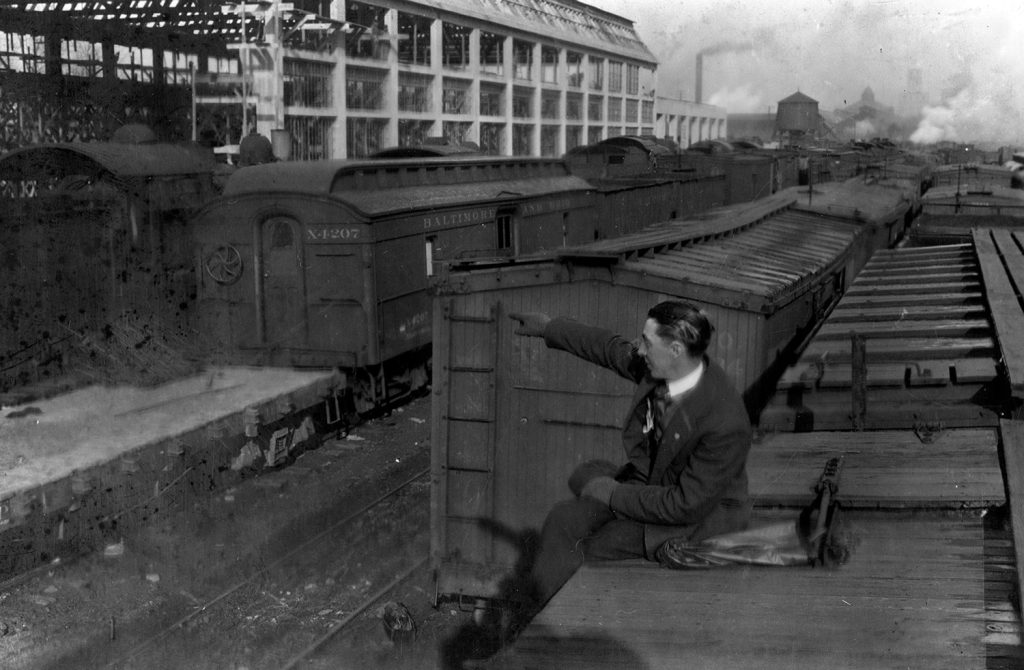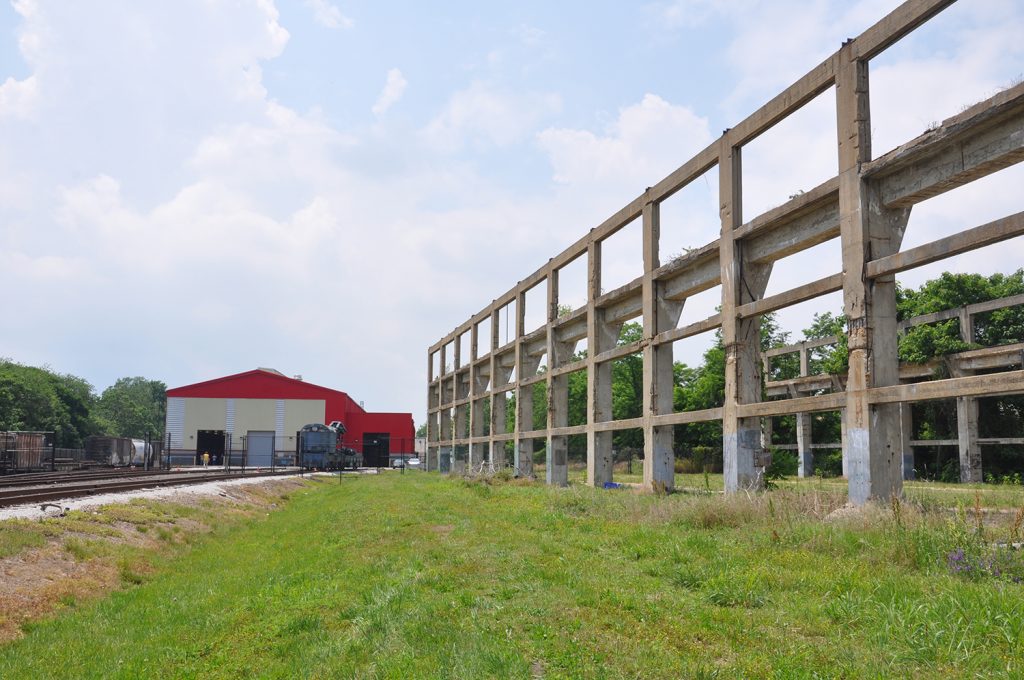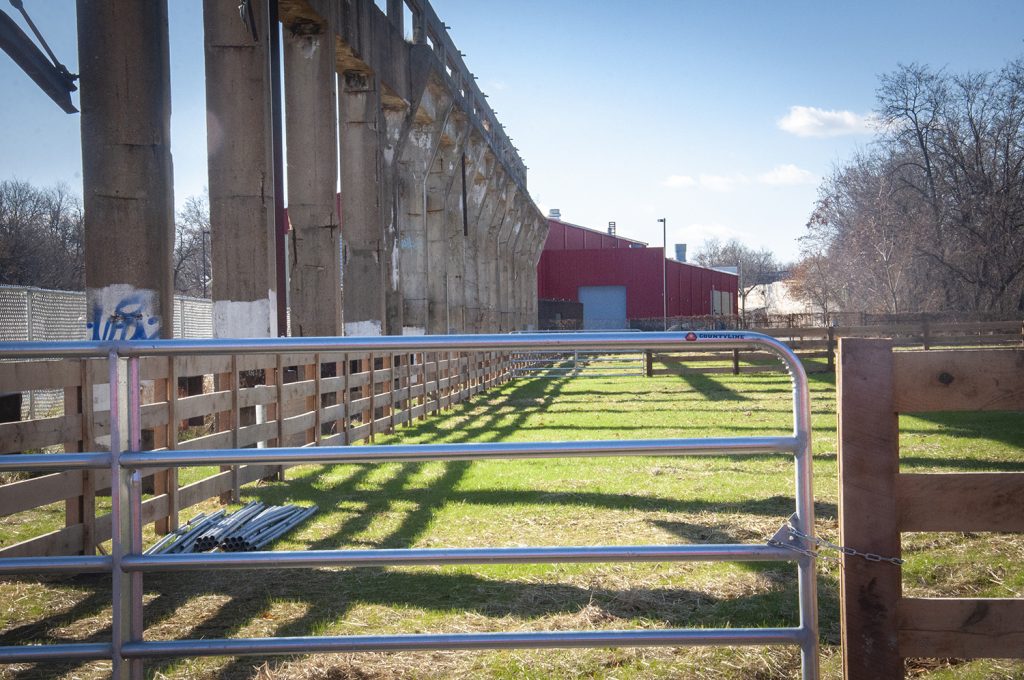 Can't Get Enough?
There's even more to explore. Check out this and other unique pieces from our collection.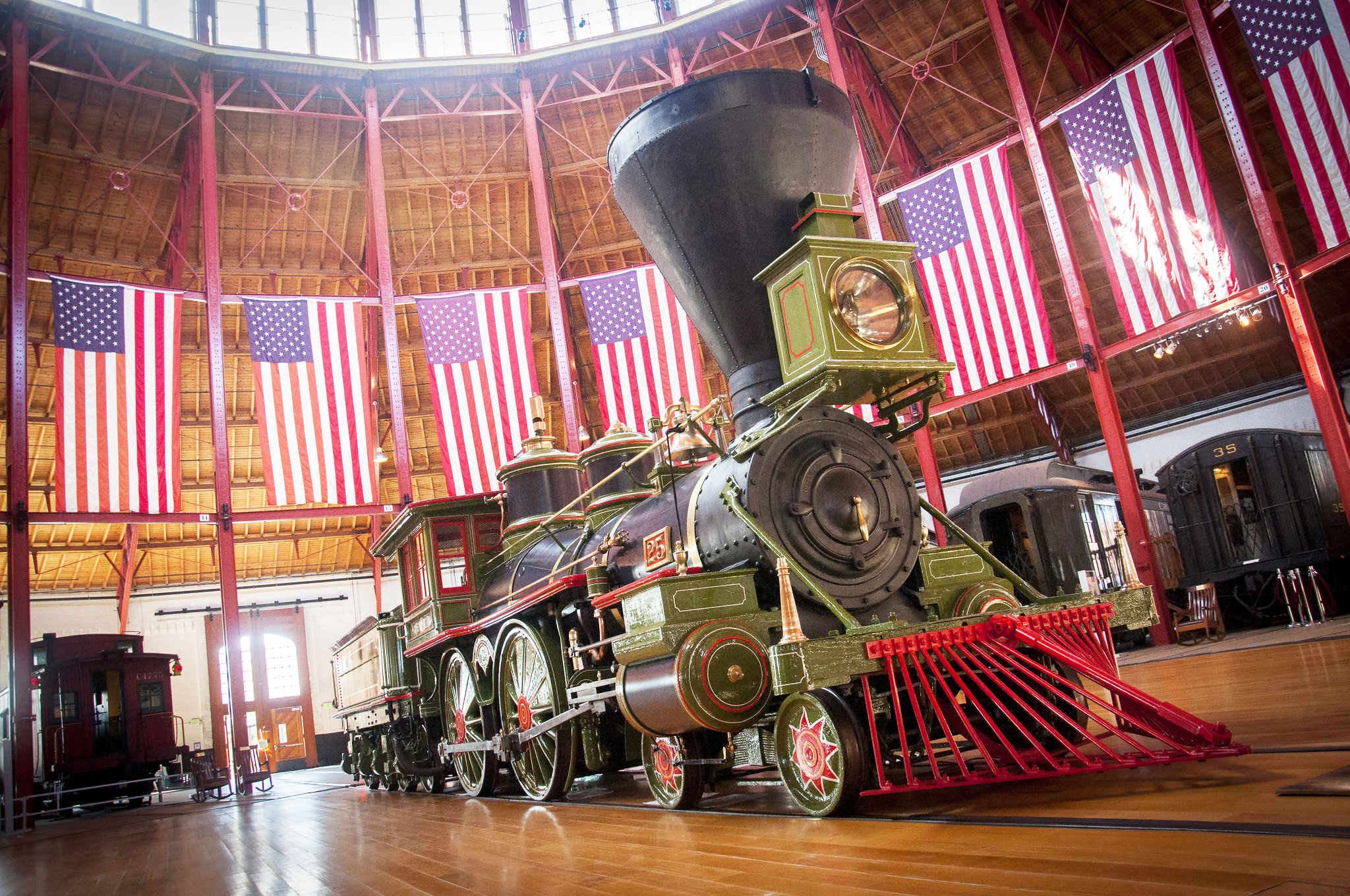 Did You Know?
President Lincoln was safely transported by the B&O Railroad from Baltimore to DC for his inauguration under the threat of assassination.