We're proud to announce the first Homeschool Day at the B&O for the 2022-23 school year!
Throughout the day, we're offering highly engaging educational programming in the areas of science and social studies — just for homeschool students! Student activities include train rides, tours, workshops, and story time.
Attendees will be able to bring a bagged lunch or purchase one on site in the Museum's Café and enjoy it outside under our pavilion or at our picnic tables in the sun.
Pre-registration required.
---
Schedule of Student Activities
Your Homeschool Day ticket includes full Museum admission and your choice of two (2) student activities!
Time
Activity Type
Activity Title
Activity Description
Recommended Grades
10:30 to 11AM
Tour
B&O Goes Bananas: The Journey from Trees to Our Tables
In this tour, students learn how transportation links people and goods from around the world by taking a journey throughout the life of a banana. Using our collection of historic rolling stock, students will see how technology has advanced to make trade and freight on the railroad a primary way to transport the foods they see in their schools and homes every day.  
Grades PreK-5
SOLD OUT
10:30 to 11:15AM 
Workshop
PVC Freight Challenge
In this workshop students will work together in teams as engineers to design and build a freight car using PVC pipes that will successfully carry freight down a path.
Grades 3+
12:30 to 1PM
Storytime
Railroad Storytime
In this Railroad Storytime session, enjoy a read-aloud of a train themed book and get a take-home activity to enjoy while at home.
Grades PreK-3
1 to 1:30PM
Tour
Technology Changes: Innovation in Locomotive Design History
This tour will use our historic collection to explore the technology advancements that happened in B&O facilities like the Mount Clare Shops. This and other B&O facilities were for many years the cutting edge of railroad innovation, and as the tracks spread across the American countryside, the need for more efficient locomotives drove inventors to make improvements in speed, power, and safety.
Grades 1+
SOLD OUT
2 to 2:45PM
Workshop
On Your Mark, Get Set, LEGO!
In this workshop, students will learn about how the symbols of the Underground Railroad assisted freedom seekers in their journey out of slavery. We will then reflect on the meaning of these symbols by creating a piece of art through monoprint design.
Grades 3+
2 to 2:30PM
Tour
Fueling America's Railroad: Climate Change and the Evolution of Fuel Types
The evolution of fuel types on the railroad mirrors the history of climate change in the United States. On this tour participants will explore the history of fuel types on the railroad and what has caused railroads to switch to new fuel types. Government regulation has pushed railroad companies throughout history to search for the most cost-effective and least detrimental to the environment source for fuel. Today electric, hybrid, and magnetic levitation trains can be seen across the globe. 
Grades 3+
Train Ride
Add on a trip on the Mile One Express Train Ride to your visit! Train ride departs at 11:30 AM along the nation's first mile of commercial railroad.
Lesson Plans
Check out our Pre-Visit and Post-Visit Lessons to accompany your student activities of choice.
More upcoming events at the B&O

Nov. 25-27 & Dec. 2-4, 9-11 & 16-19
Going Fast — Get Your Tickets Today for The Polar Express Train Ride!
Book Now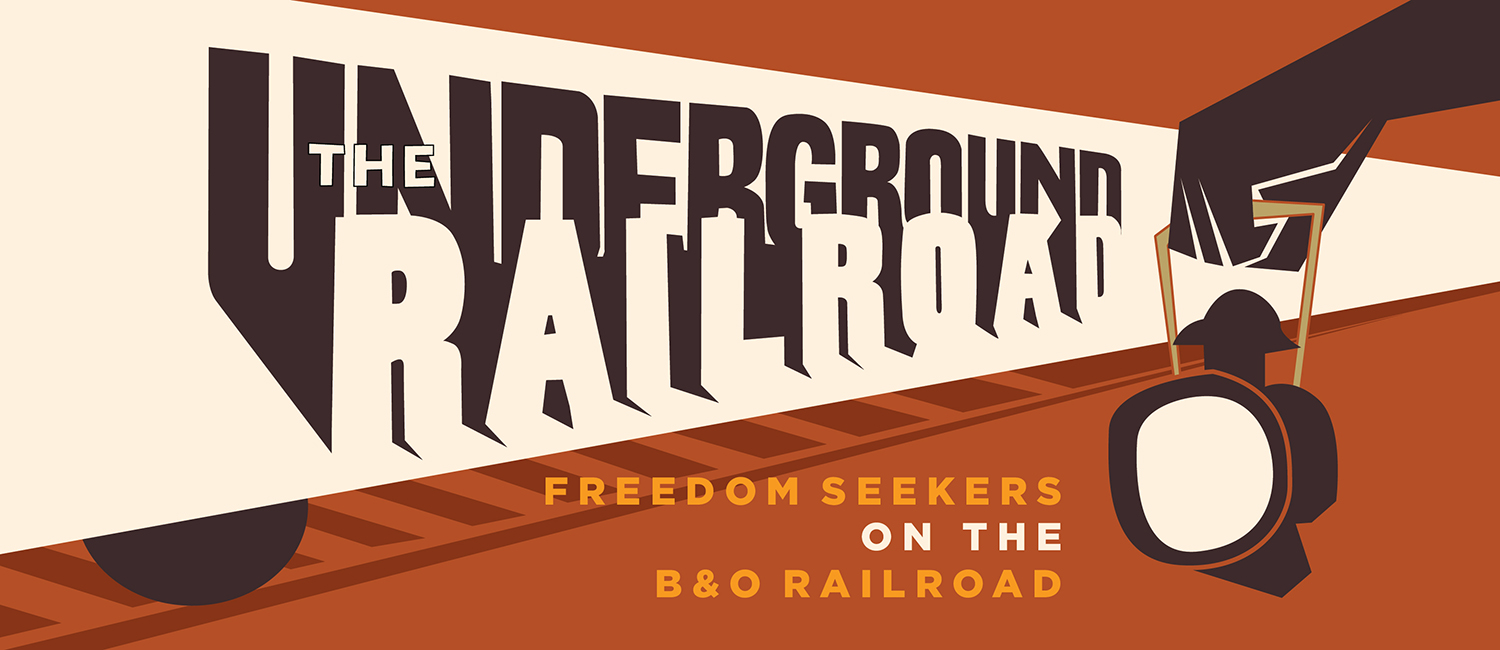 The Underground Railroad
Exhibition Now Open!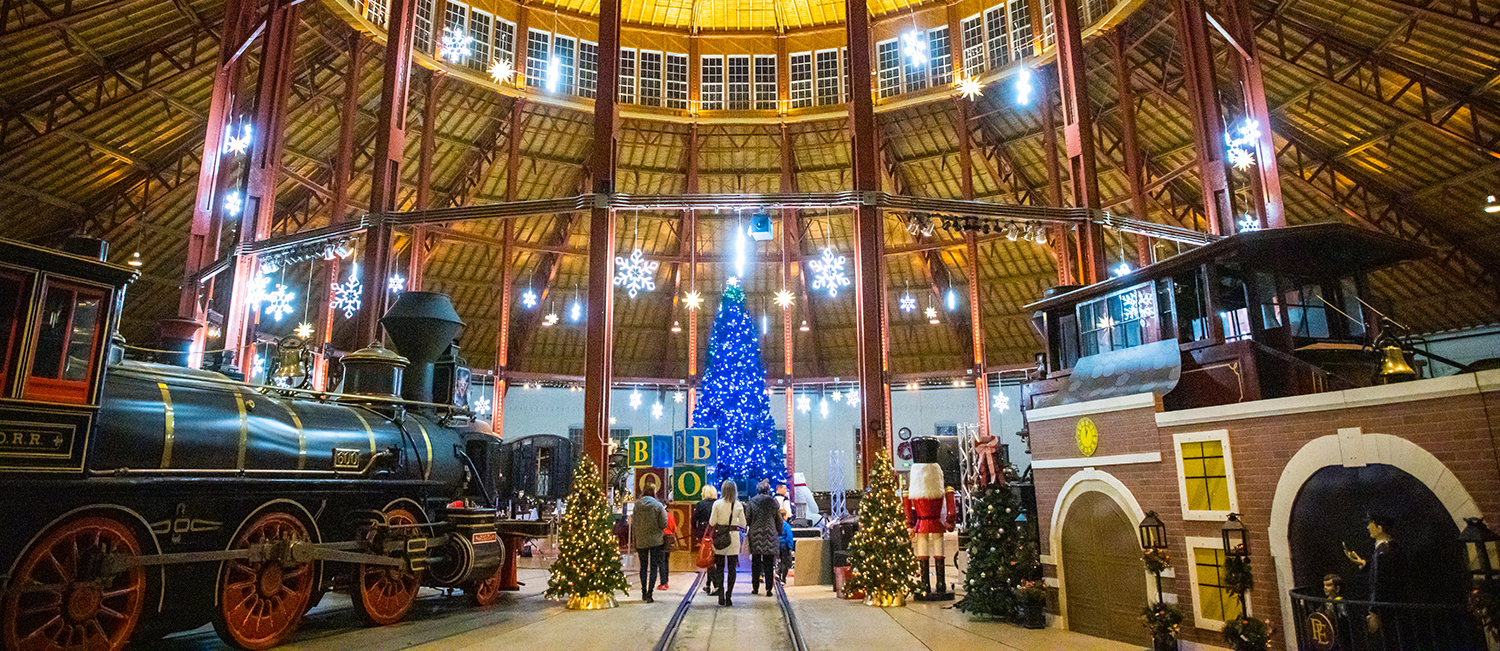 Holiday Festival of Trains
Nov. 28-Dec.31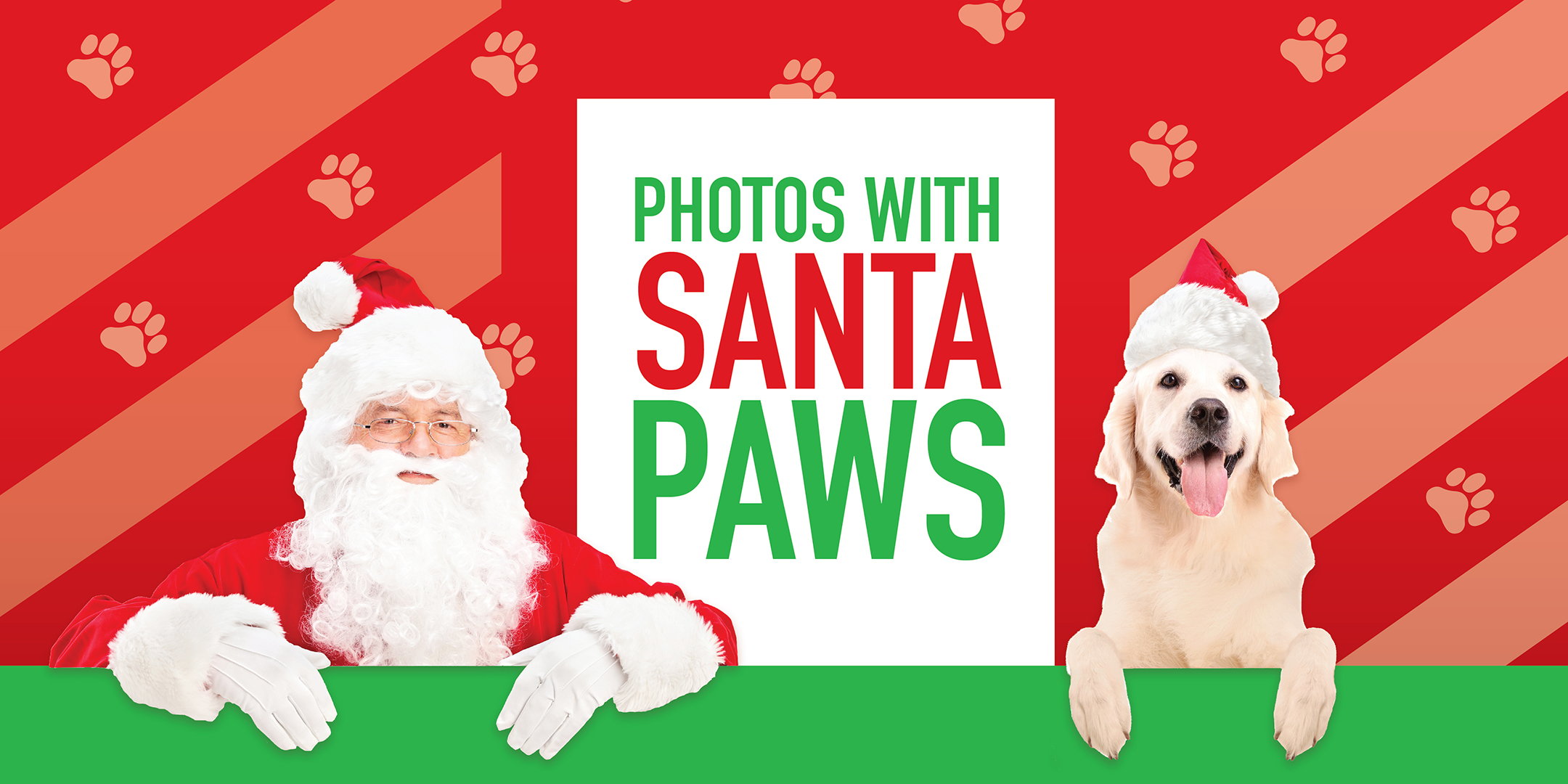 Pet Photos with Santa!
Dec. 6, 5-7 PM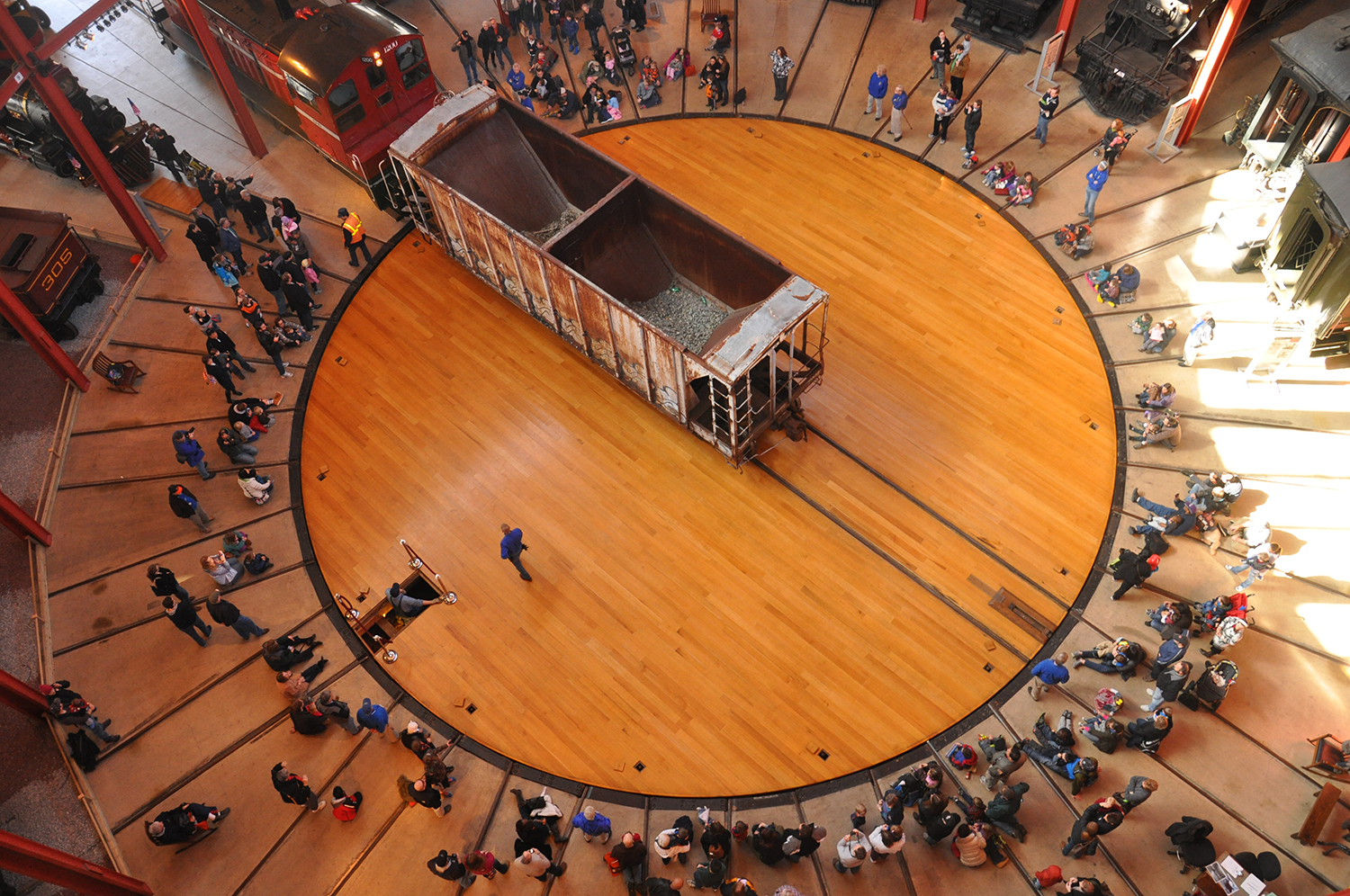 Turntable Demo
Jan. 7, Feb. 25 & Mar. 26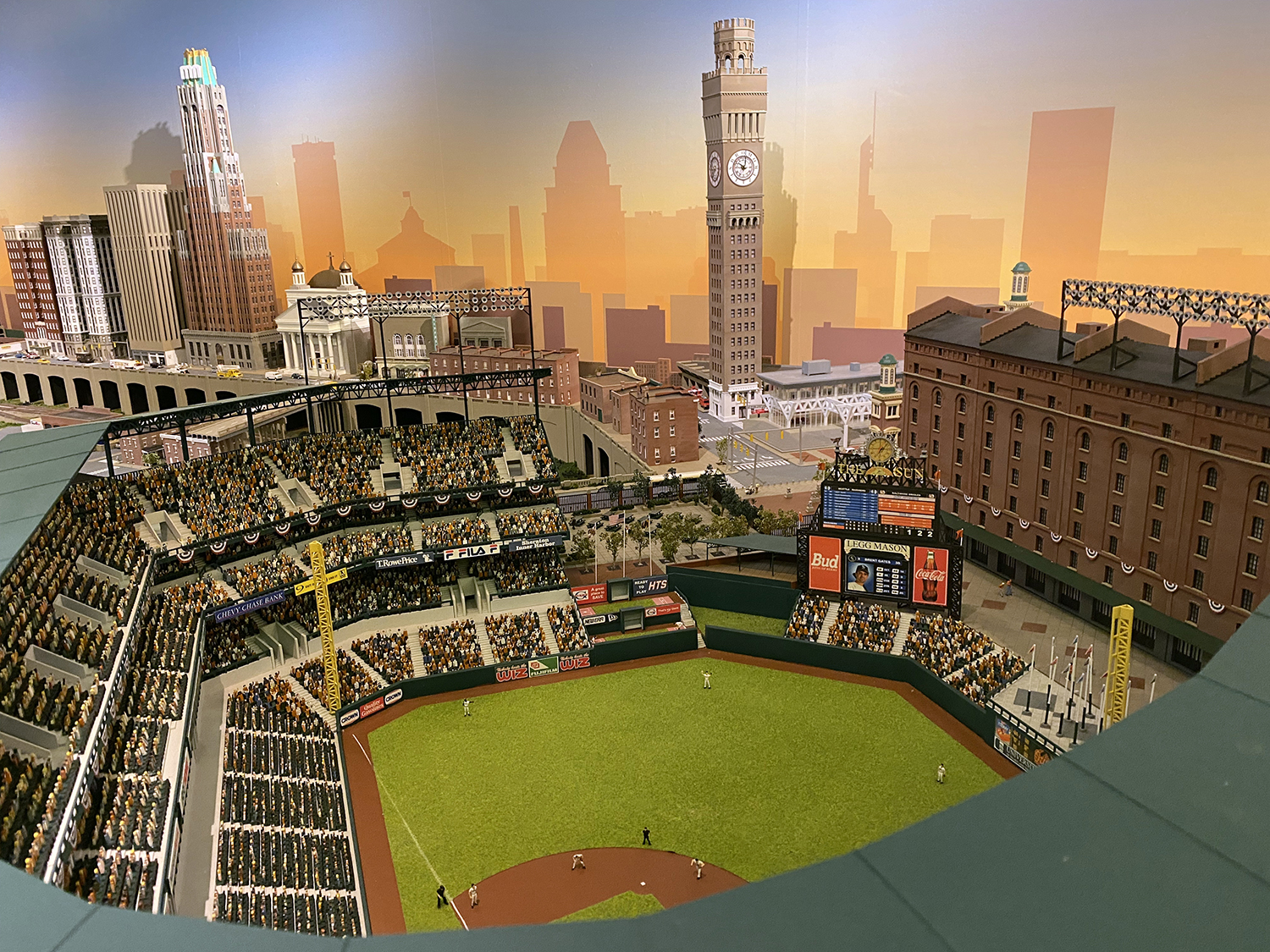 Bank of America Model Train Gallery
See Baltimore landmarks in miniature
WITH GENEROUS SUPPORT FROM: