UPDATE (3/18/22): THIS EVENT HAS SOLD OUT
We're proud to announce the second Homeschool Day at the B&O for the 2021-22 school year!
Throughout the day, we're offering highly engaging educational programming in the areas of science and social studies — just for homeschool students! Student activities include train rides, tours, workshops, and story time.
Attendees will be able to bring a bagged lunch or purchase one on site in the Museum's Café and enjoy it outside under our pavilion or at our picnic tables in the sun.
---
Schedule of Student Activities
Your Homeschool Day ticket includes full Museum admission and your choice of two (2) student activities!
| Time | Activity Type | Activity Title | Activity Description | Recommended Grades |
| --- | --- | --- | --- | --- |
| 10:30 to 11AM | Tour | B&O Goes Bananas: The Journey from Trees to Our Tables | Using our collection of historic rolling stock, students will see how technology has advanced to make trade and freight on the railroad a primary way to transport the foods they see in their schools and homes every day.  | PreK-5 |
| 10:30 to 11:15AM | Workshop | PVC Freight Challenge | In this workshop students will work together in teams as engineers to design and build a freight car using PVC pipes that will successfully carry freight down a path. | Grades 3+ |
| 12:30 to 1PM | Storytime | Railroad Storytime | In this Railroad Storytime session, enjoy a read-aloud of a train themed book and get a take-home activity to enjoy while at home. | Grades PreK-3 |
| 1 to 1:30PM | Tour | Maryland on the Rails: The B&O's Contribution to Maryland History | This tour explores the role that the B&O Railroad played in shaping the state of Maryland as we know it today. Through this journey we will discover why Baltimore was an ideal location for the B&O Railroad and how the railroad has contributed to the robust history of the state of Maryland over the past (almost) 200 years. | Grades 3+ |
| 1 to 1:45PM | Workshop | What's In the Train Car? | In this workshop, students will learn how the railroad designed freight cars to most efficiently carry all different types of goods, from liquids to canned goods and even animals. | Grades PreK-2 |
| 2 to 2:30PM | Tour | From Slavery to Civil Rights: the African American Railroading Legacy | This tour will explore the important role African Americans have played in the history of the railroad, from the dark days of slavery up through the Civil Rights Movement.  | Grades 5+ |
| 2:30 to 3:15PM | Workshop | Reflecting on the Underground Railroad Through Monoprint Design | In this workshop, students will learn about how the symbols of the Underground Railroad assisted freedom seekers in their journey out of slavery. We will then reflect on the meaning of these symbols by creating a piece of art through monoprint design. | Grades 5+ |
| 3:15 to 3:45PM | Tour | Fueling America's Railroad: Climate Change and the Evolution of Fuel Types | This tour explores the history and evolution of fuel types on the railroad. We will use our historical collection of railroad locomotives to explore how the design of locomotives changed as technology and environmental awareness advanced. | Grades 3+ |
Train Ride
Add on a trip on the Mile One Express Train Ride to your visit! Train ride departs at 11:30 AM along the nation's first mile of commercial railroad.
Lesson Plans
Check out our Pre-Visit and Post-Visit Lessons to accompany your student activities of choice.
---
WITH GENEROUS SUPPORT FROM:

More upcoming events at the B&O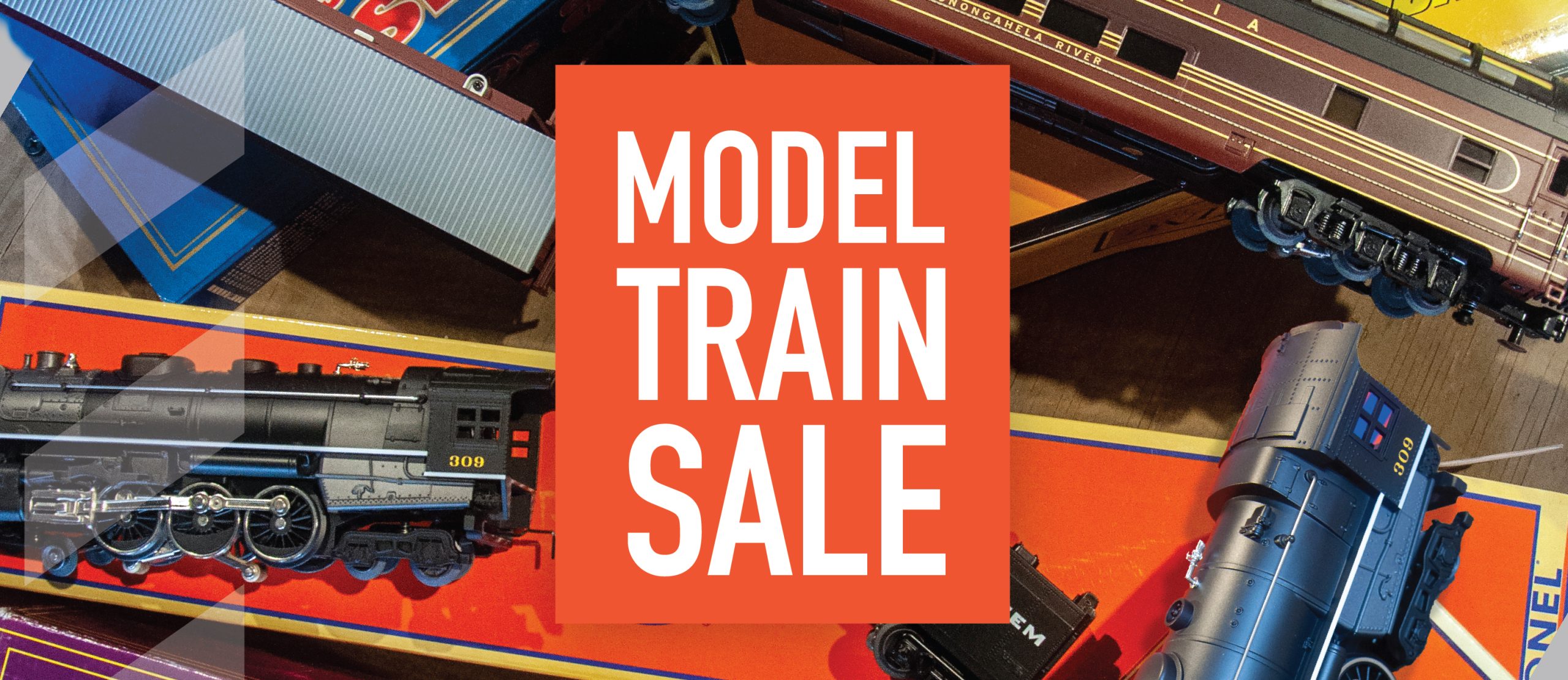 Model Train Sale
June 18, 10 AM – 4 PM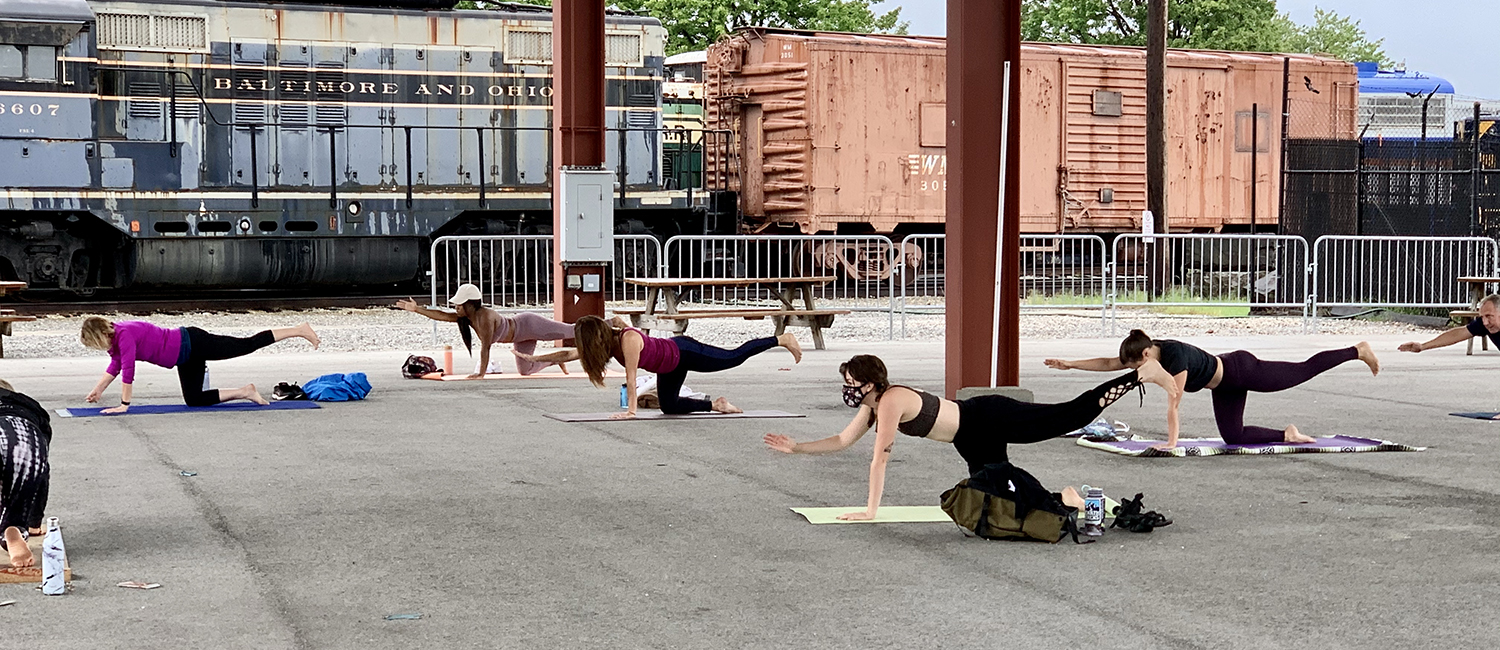 Community Yoga in the Yard
Sundays in June, 9 AM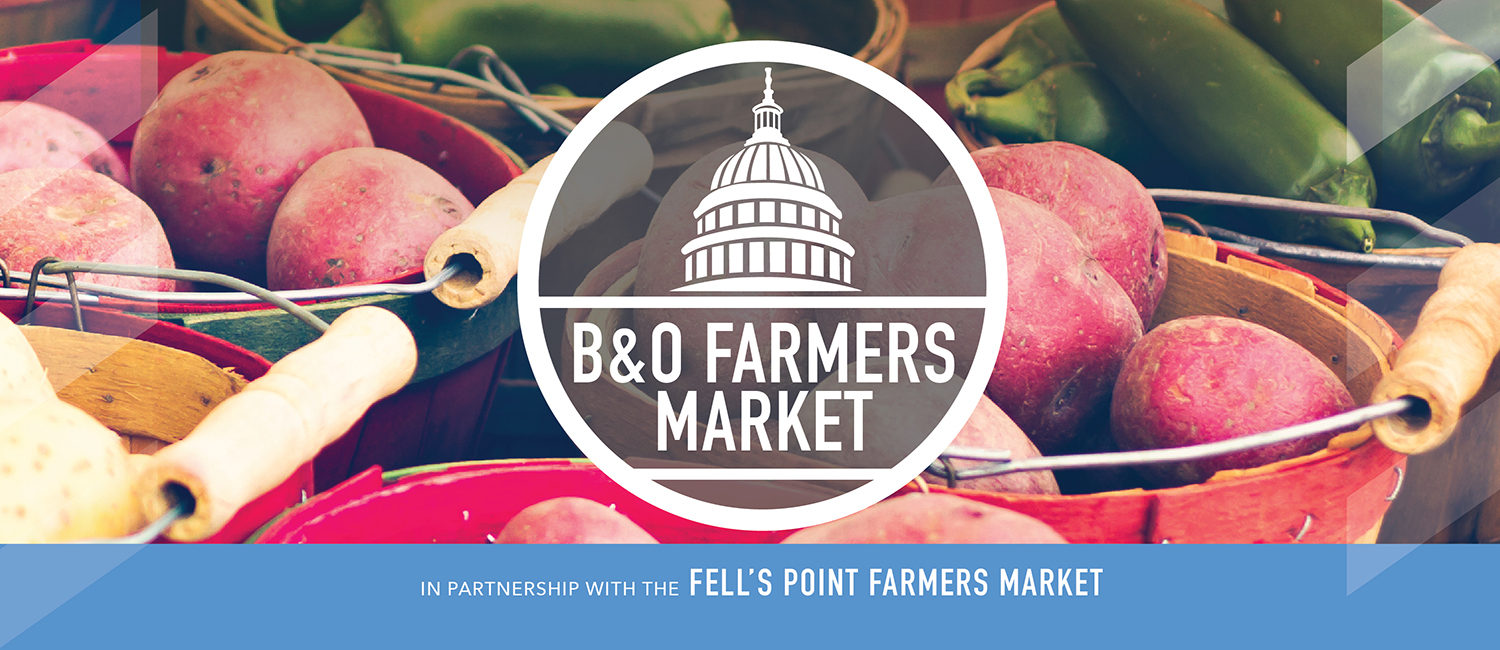 The B&O Farmers Market Returns!
Thursdays, 4:30-7:30 PM beginning May 19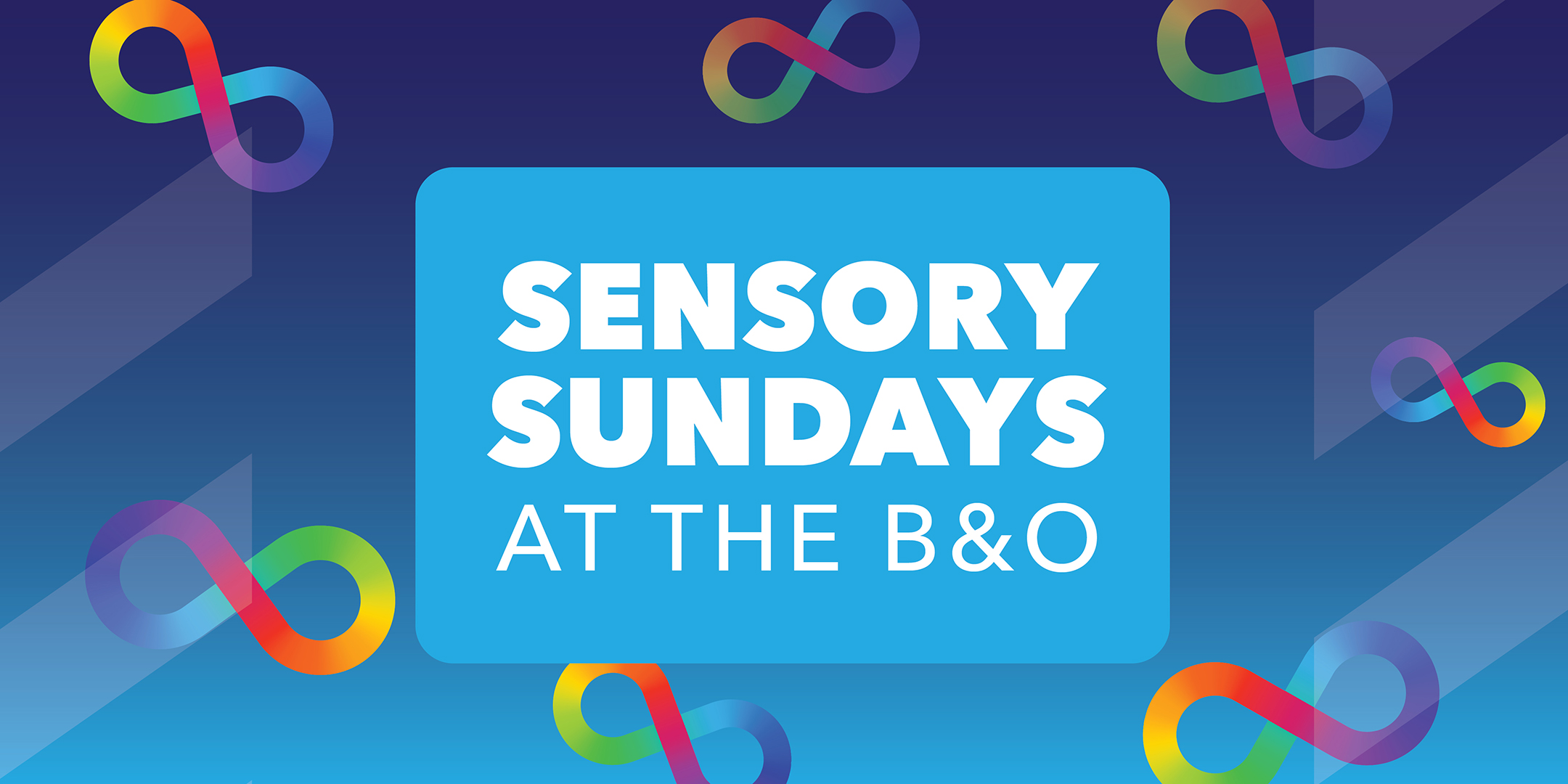 Sensory Sundays
Aug. 14 & Oct. 9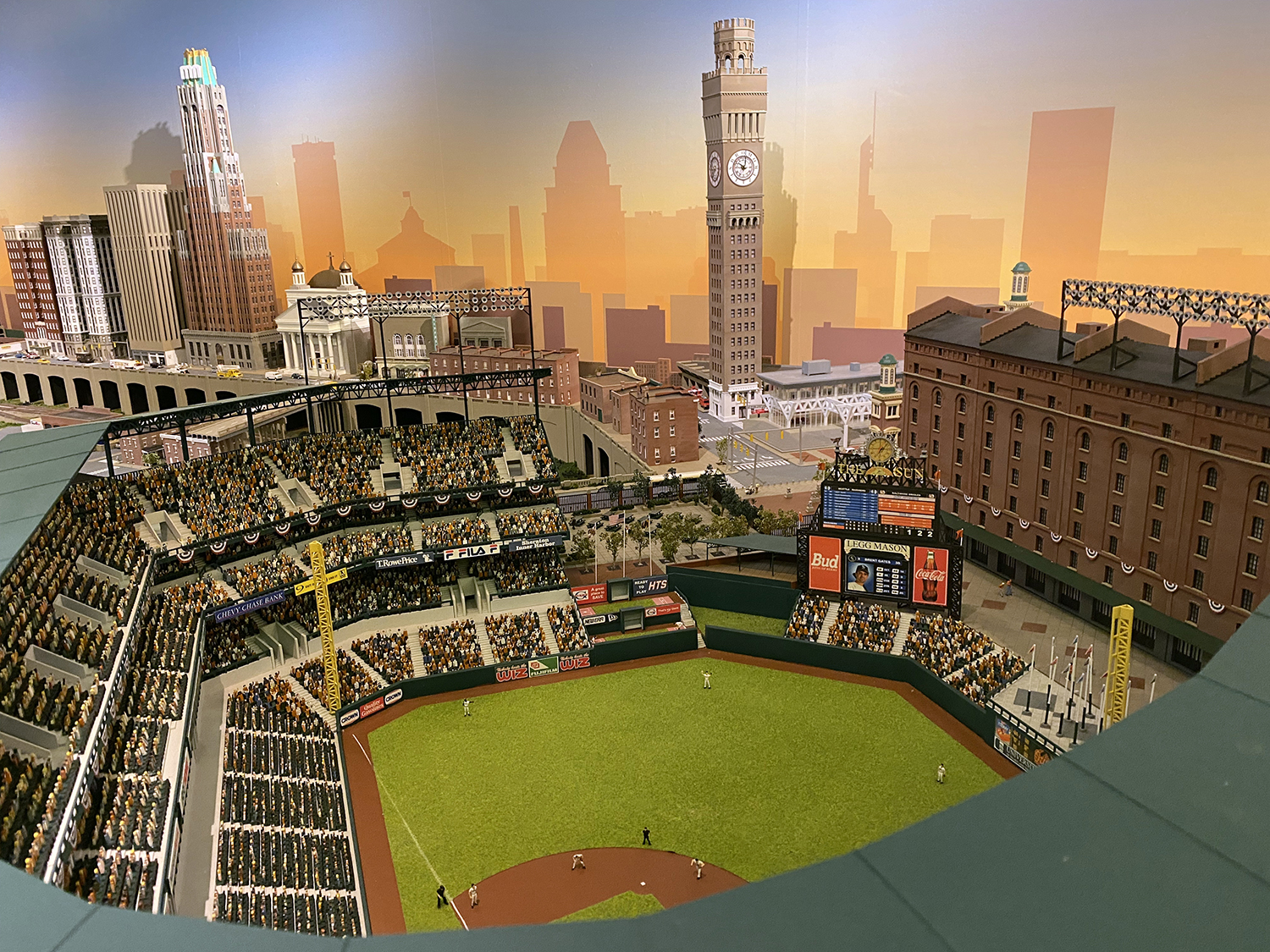 Bank of America Model Train Gallery
Now Open!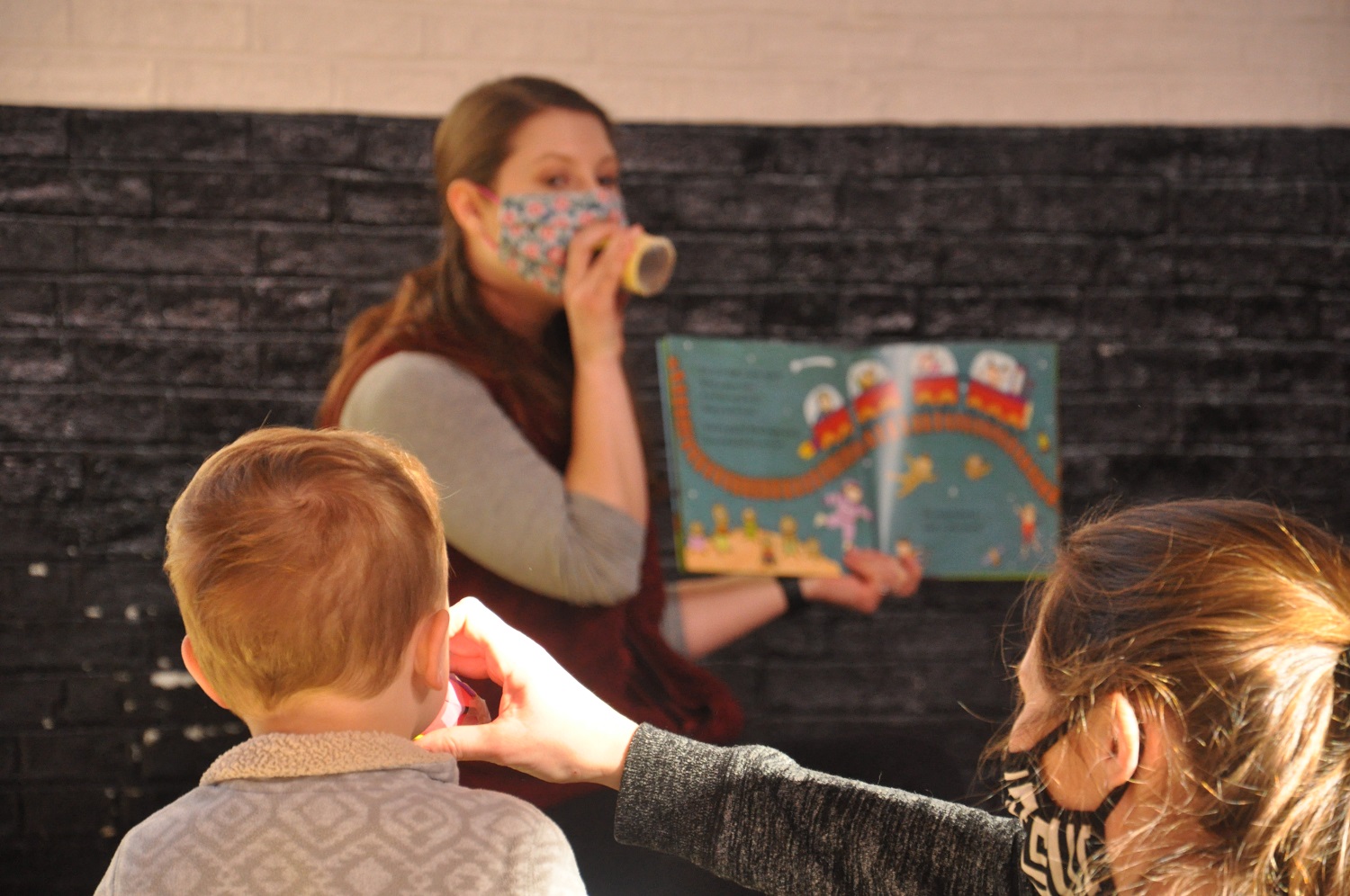 Toddler Time
Every other Thursday, Jan – Oct, 10:30 AM