THE POLAR EXPRESS™ Train Ride returns to the B&O this holiday season!
Event Dates:
November 24-26 & December 1-3, 8-10 & 15-19, 2023
Discounted Bronze seats available for B&O Members!
Climb aboard The Polar Express to create a Christmas memory that you and your family will cherish forever! Come in your pajamas as a family to watch the live performance of The Polar Express. Once on the train, the classic Christmas tale will be performed and little ones will have the opportunity to meet Santa and receive their first gift of Christmas! Santa's helpers will greet you upon arrival to the North Pole, where you can take pictures with Santa and have lots of holiday fun.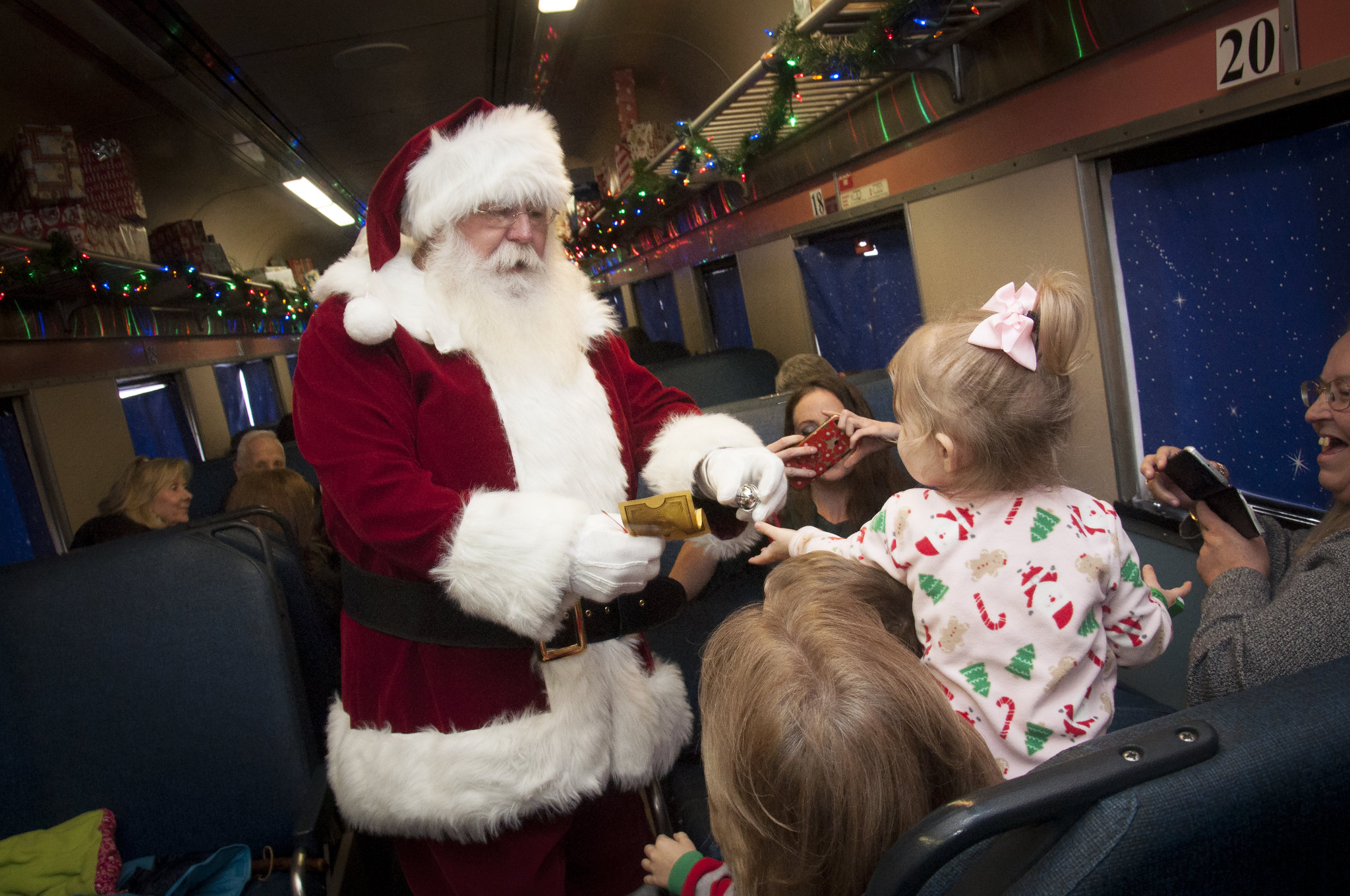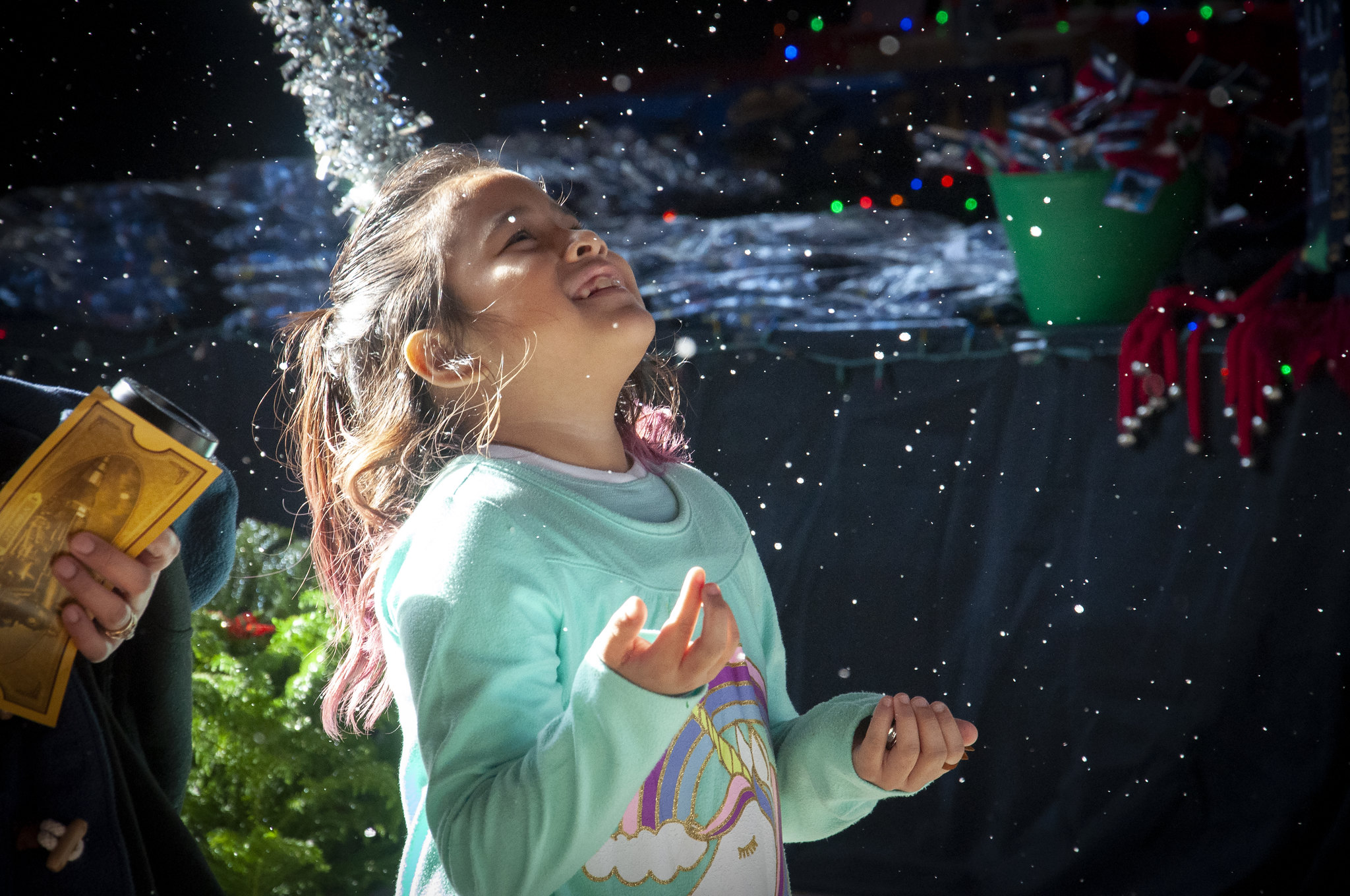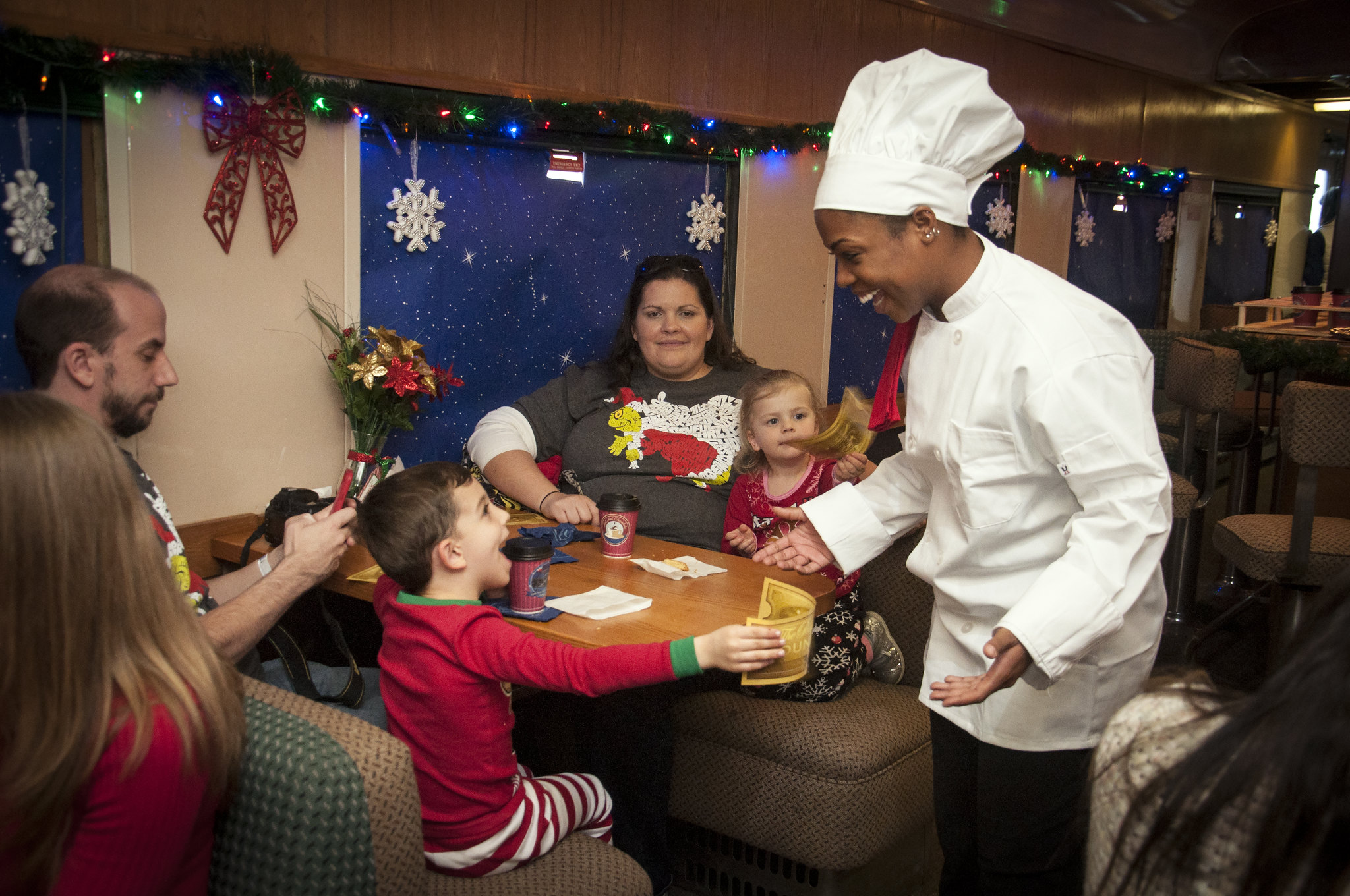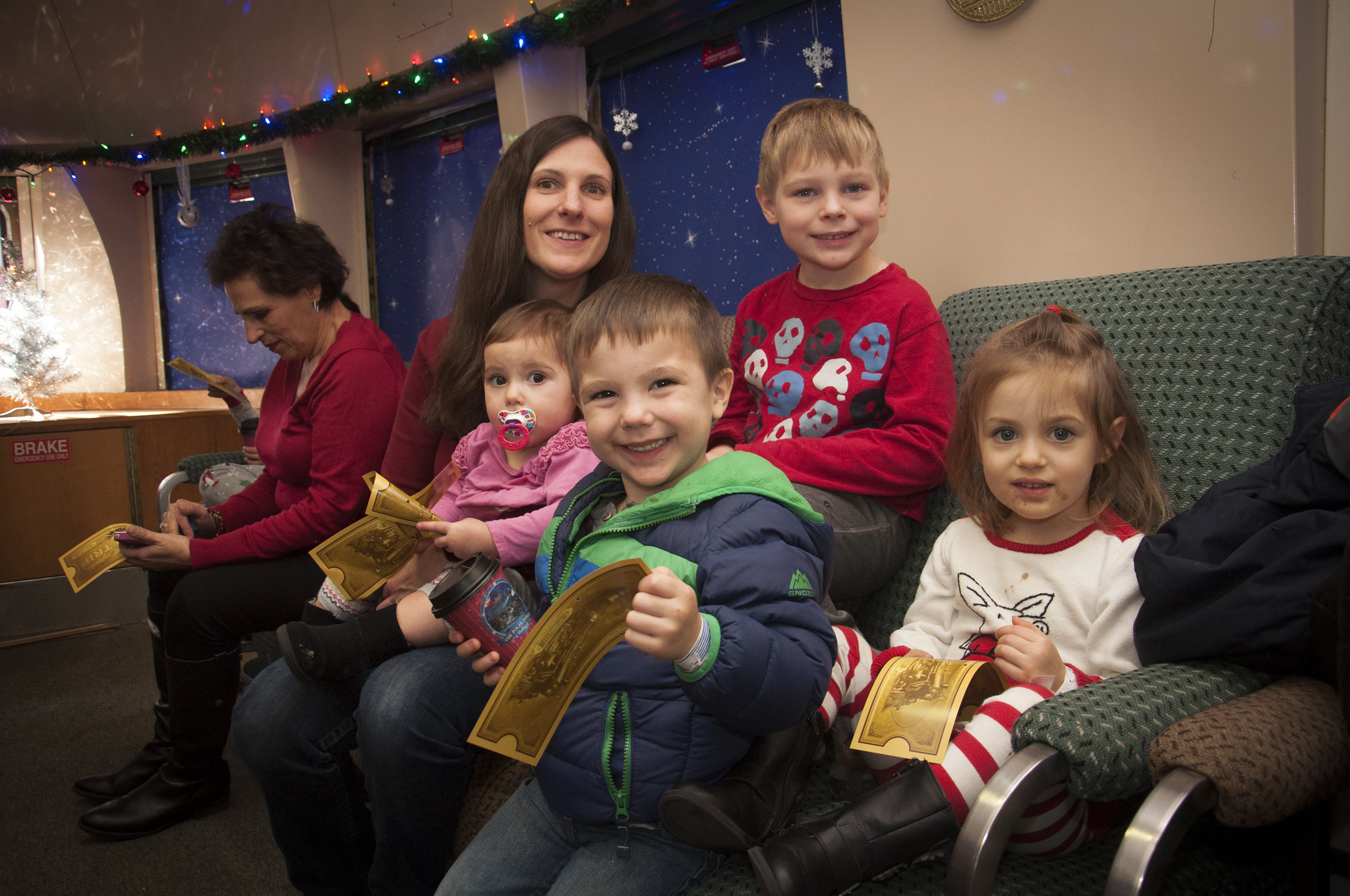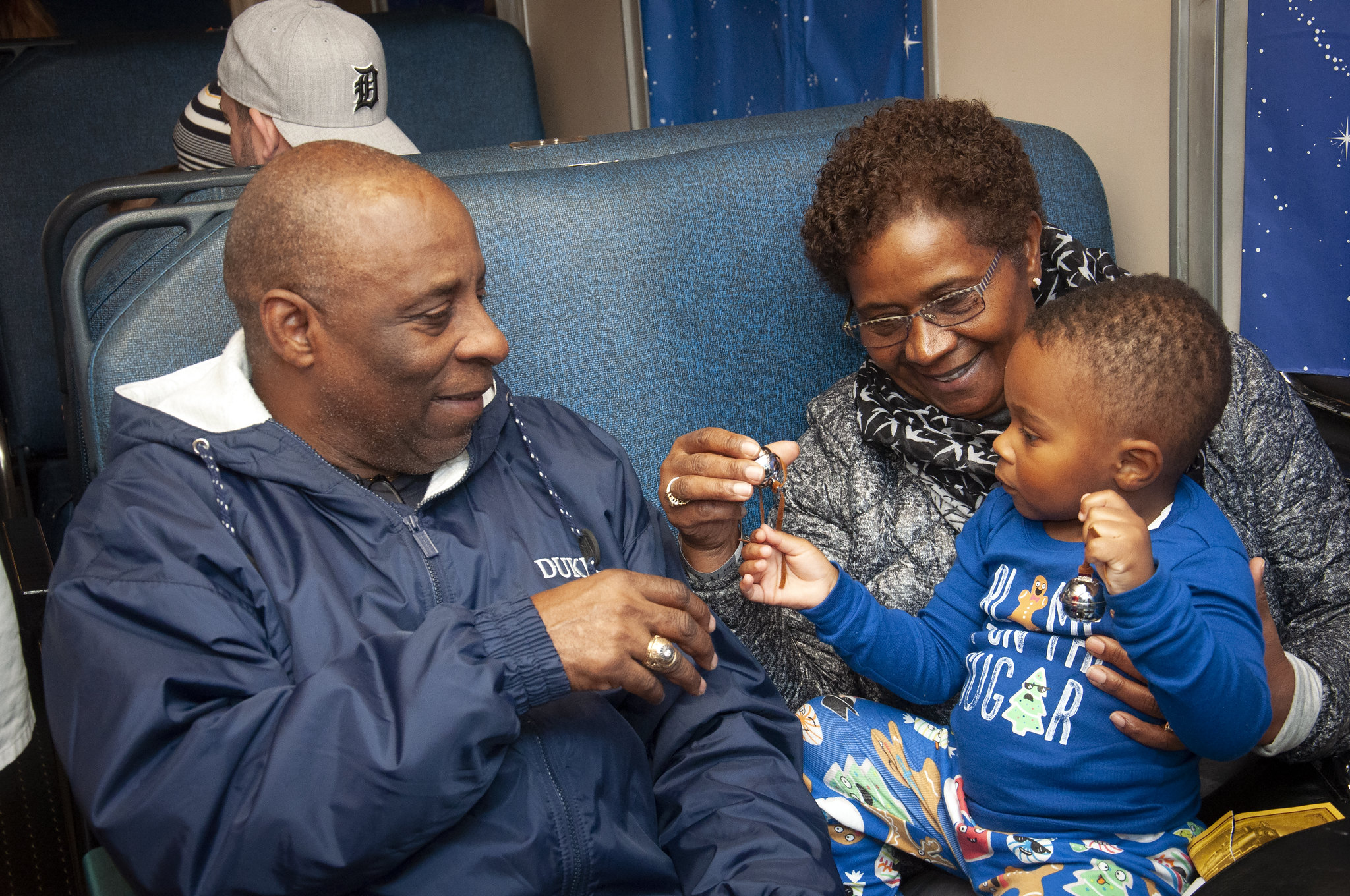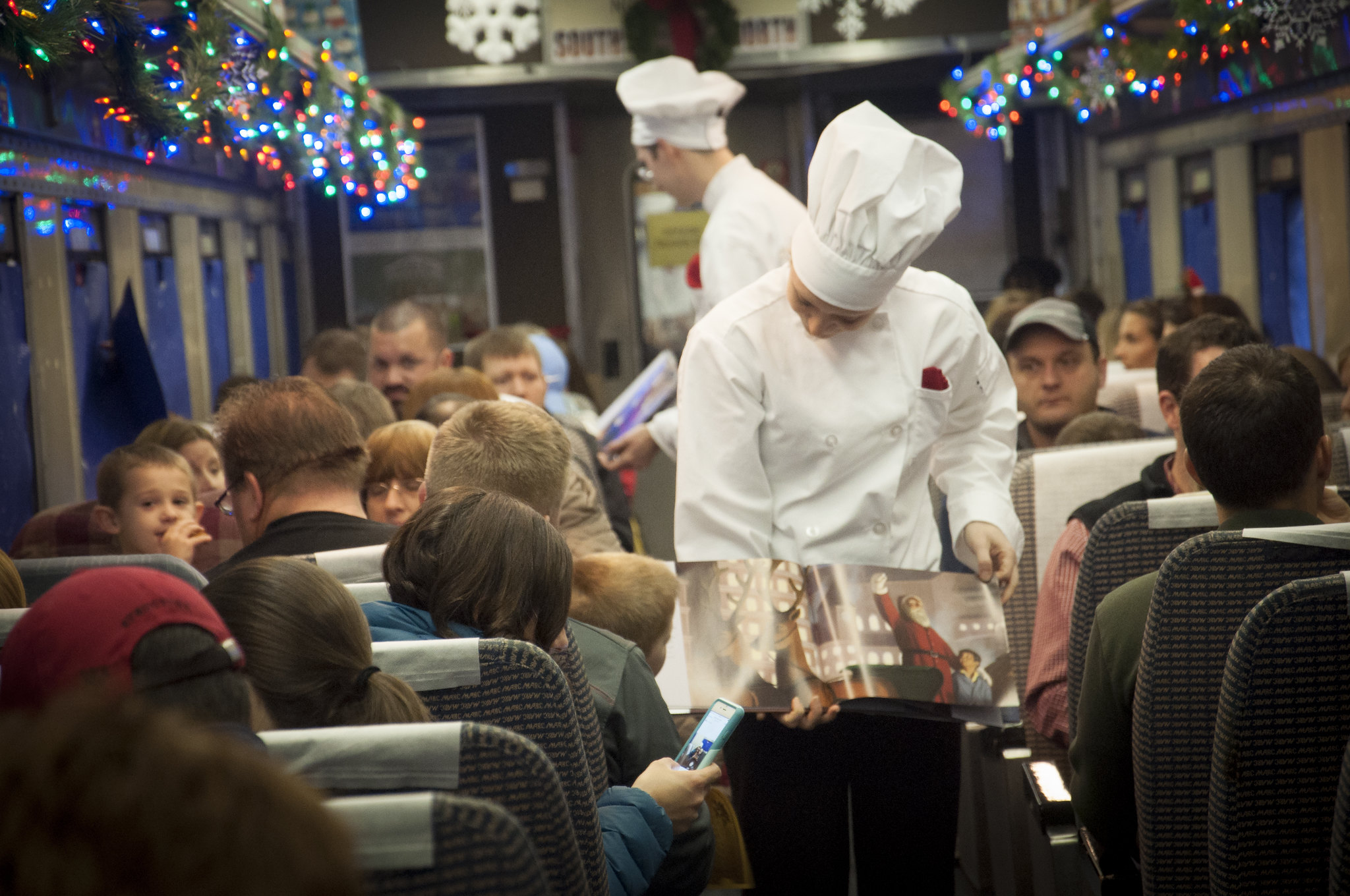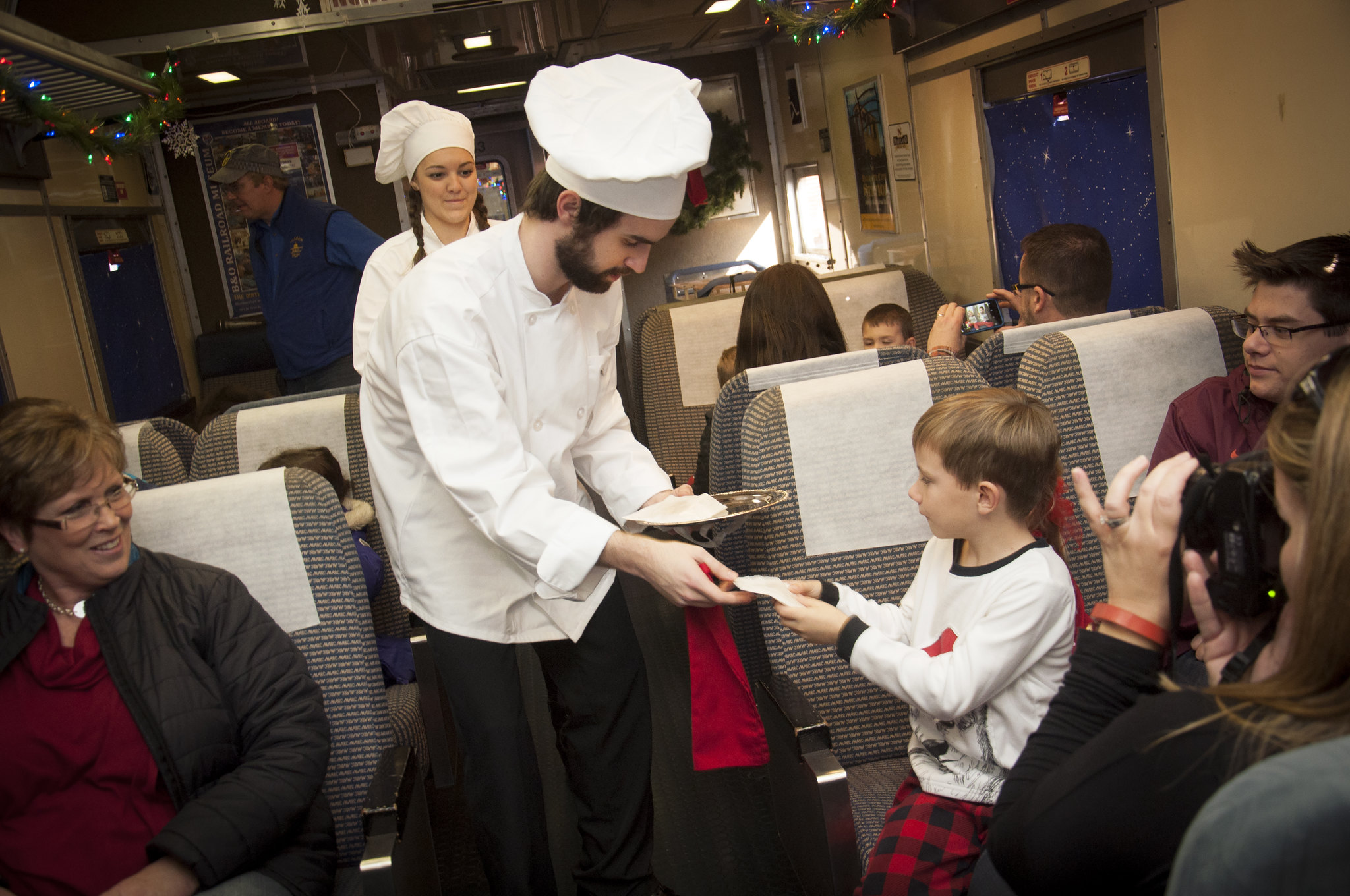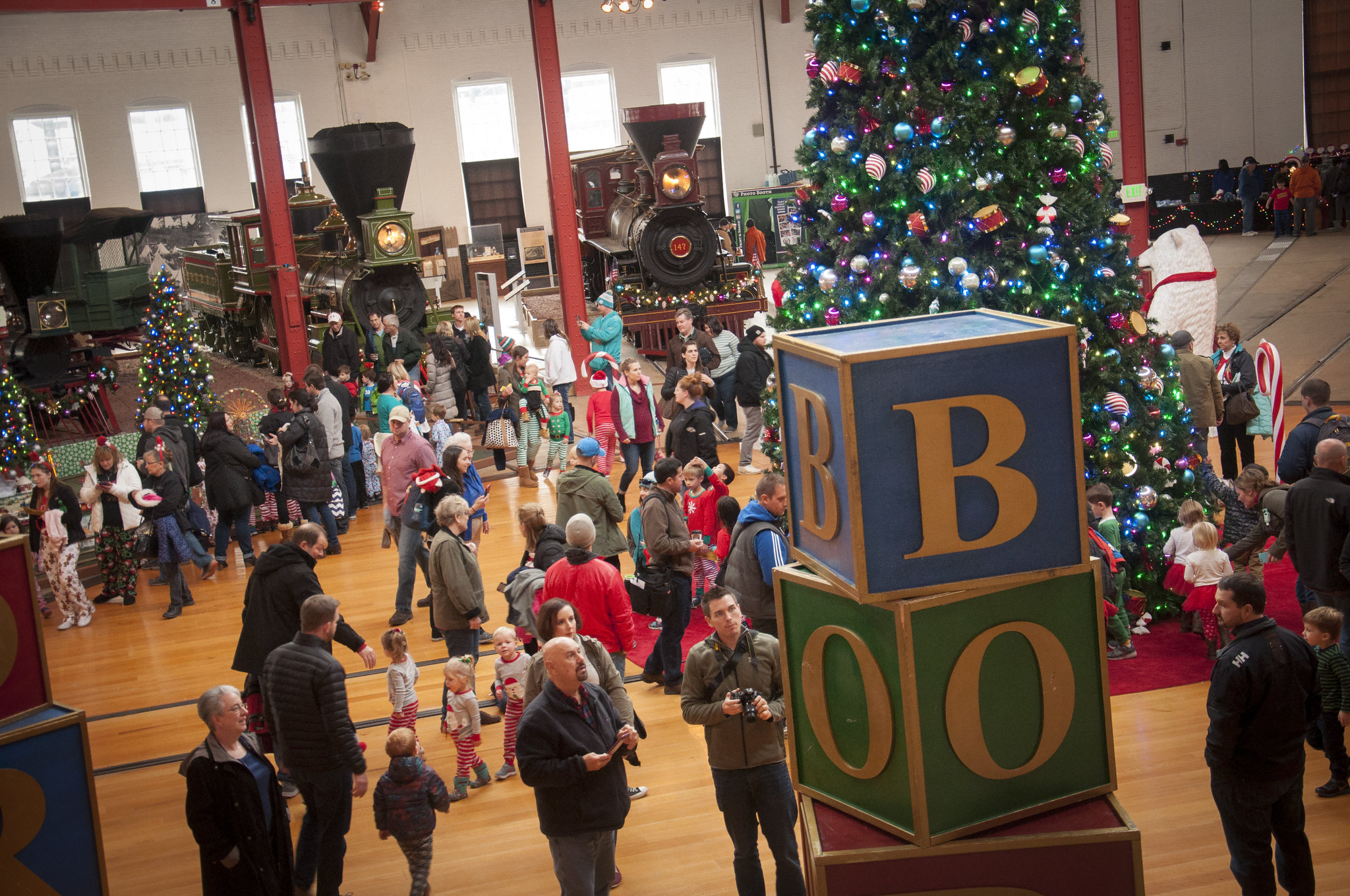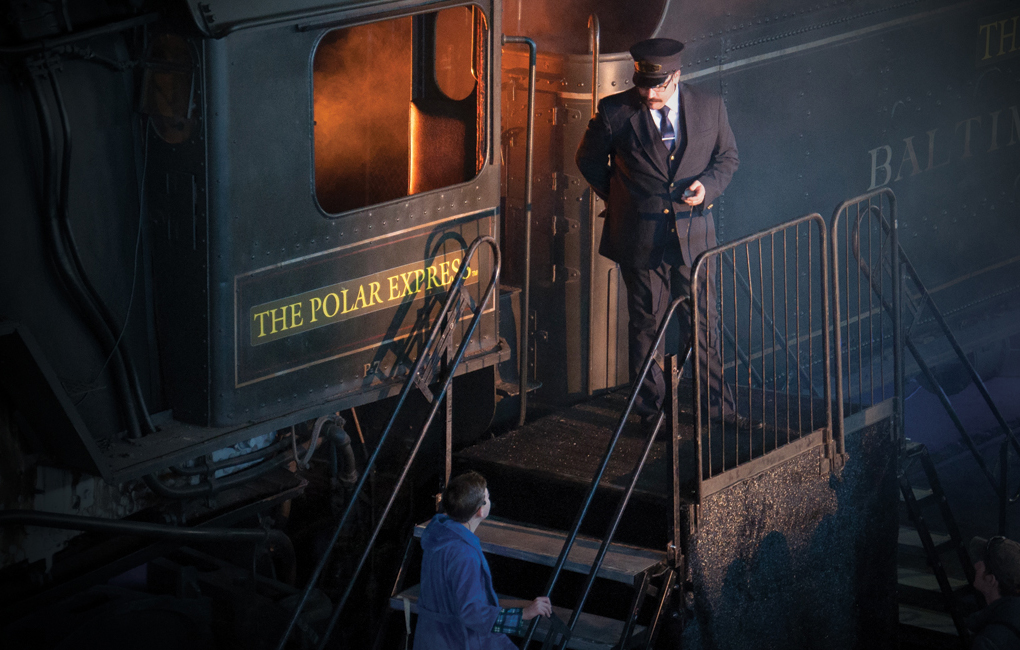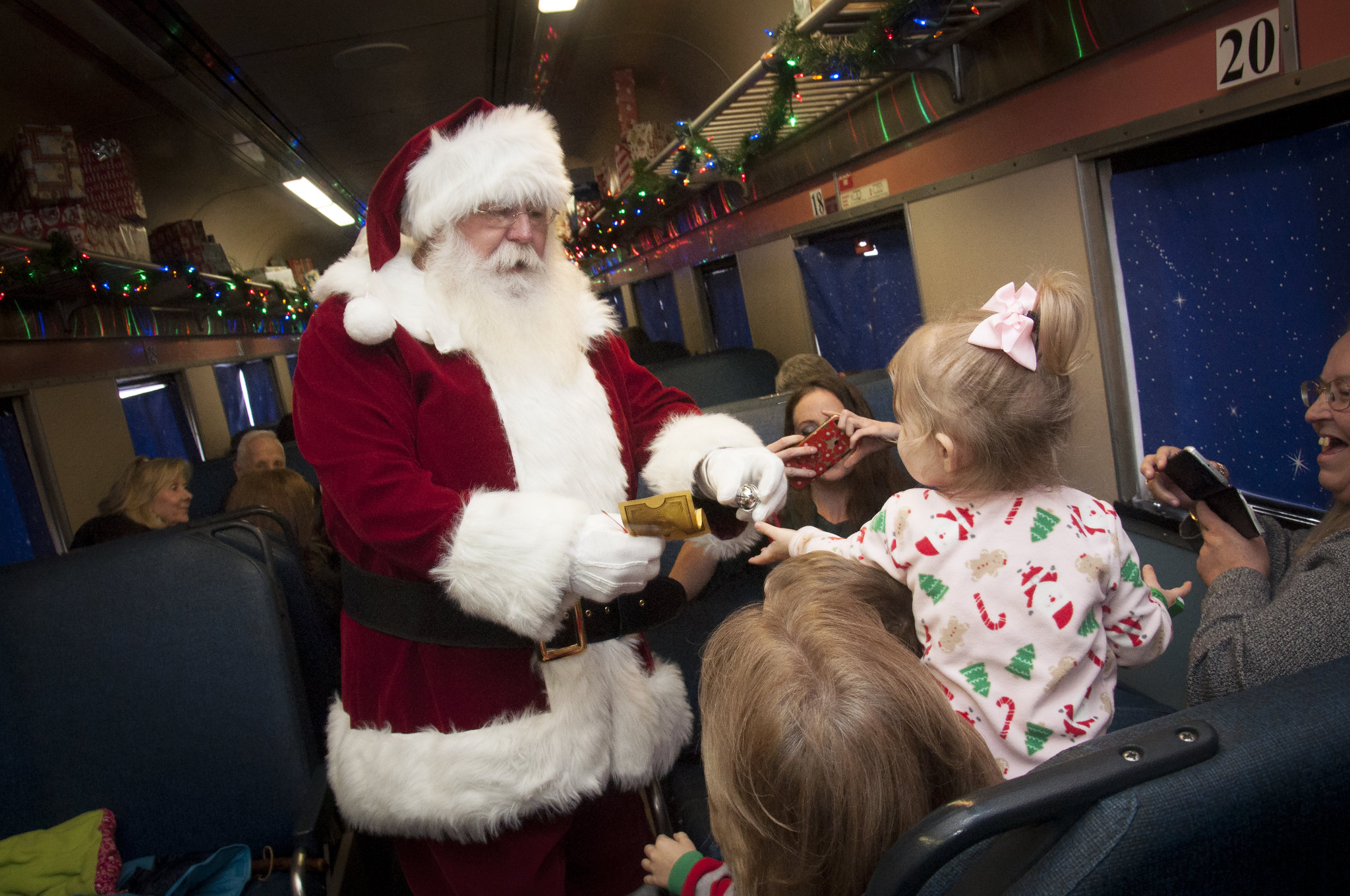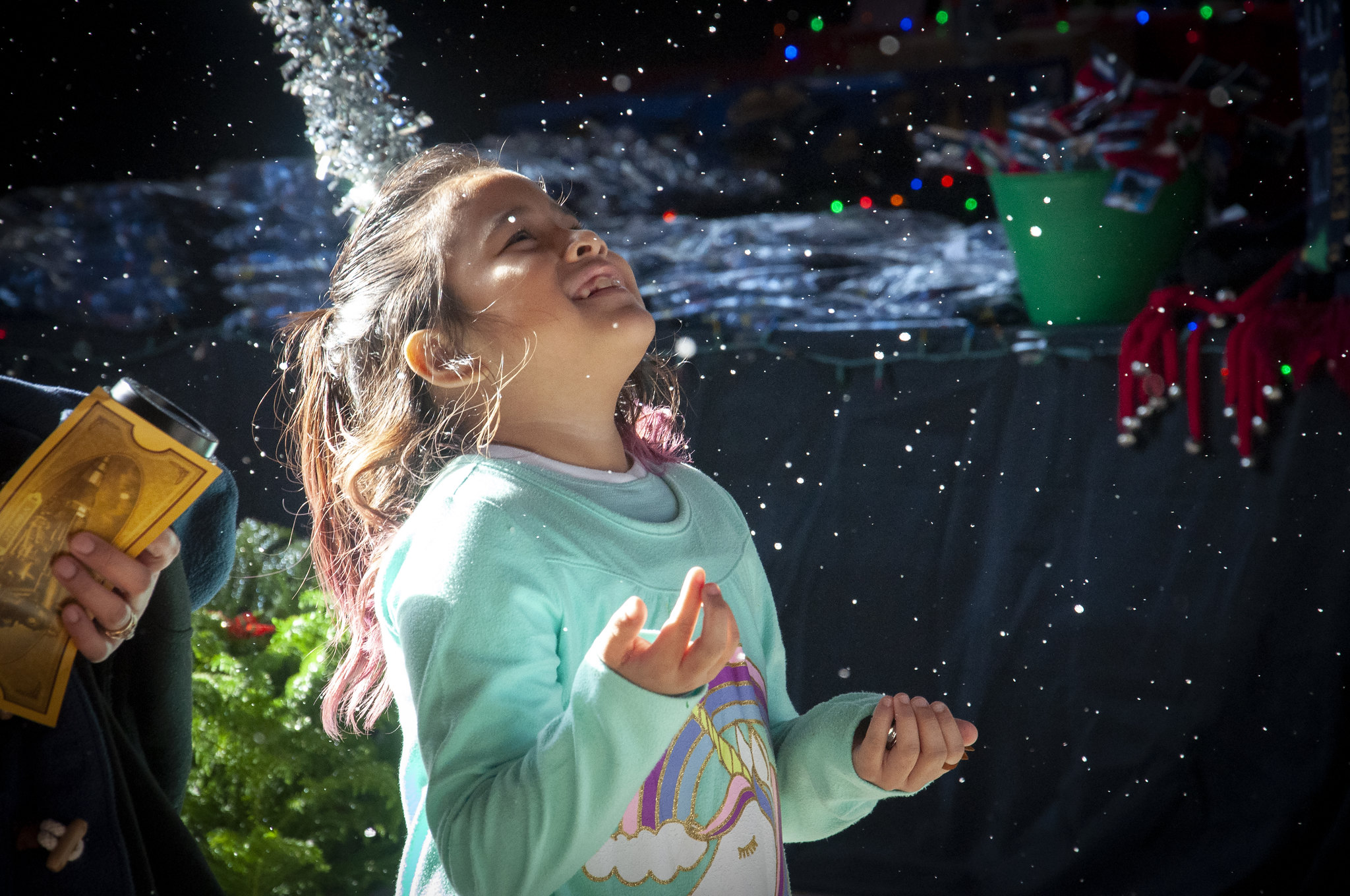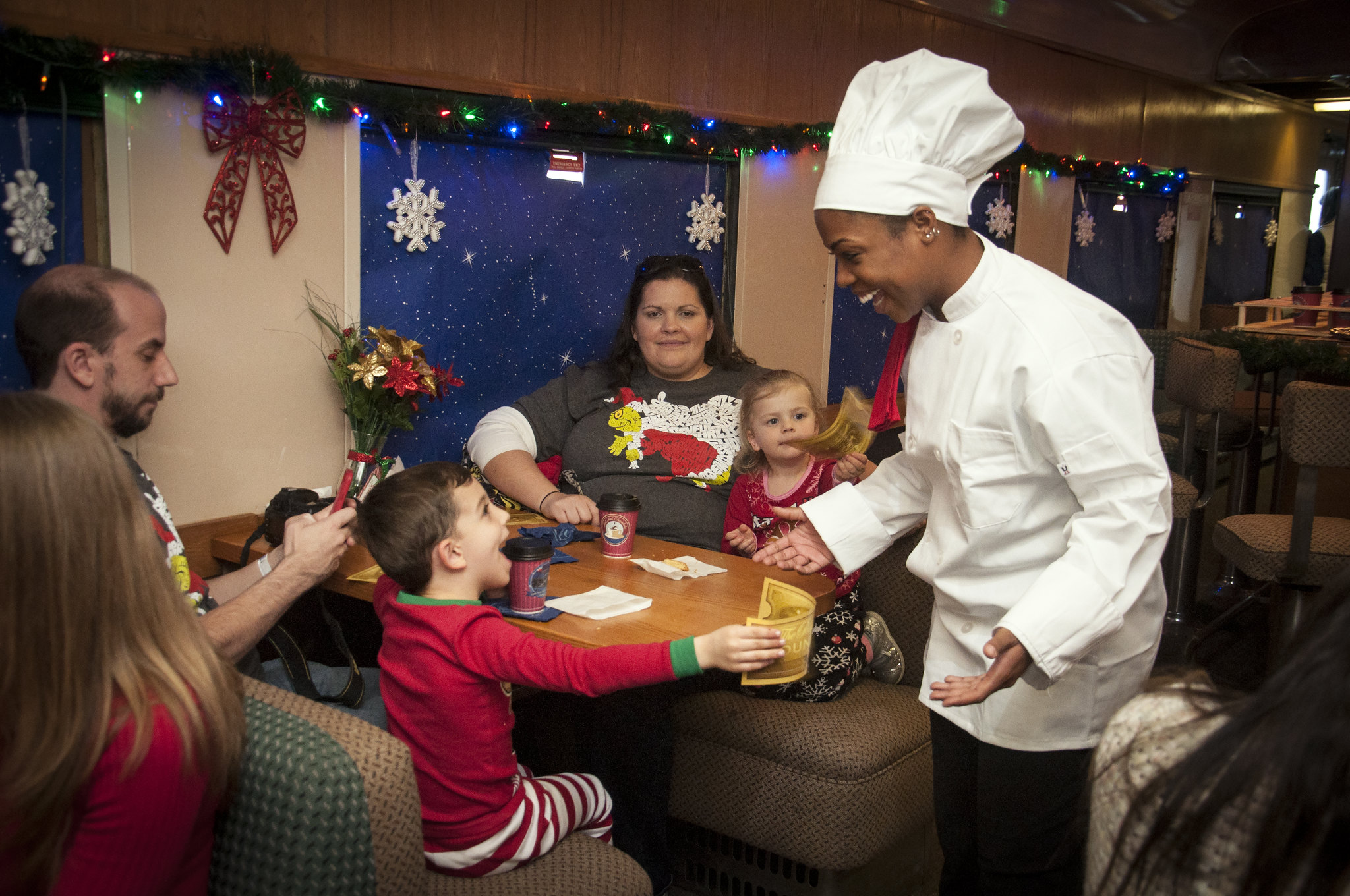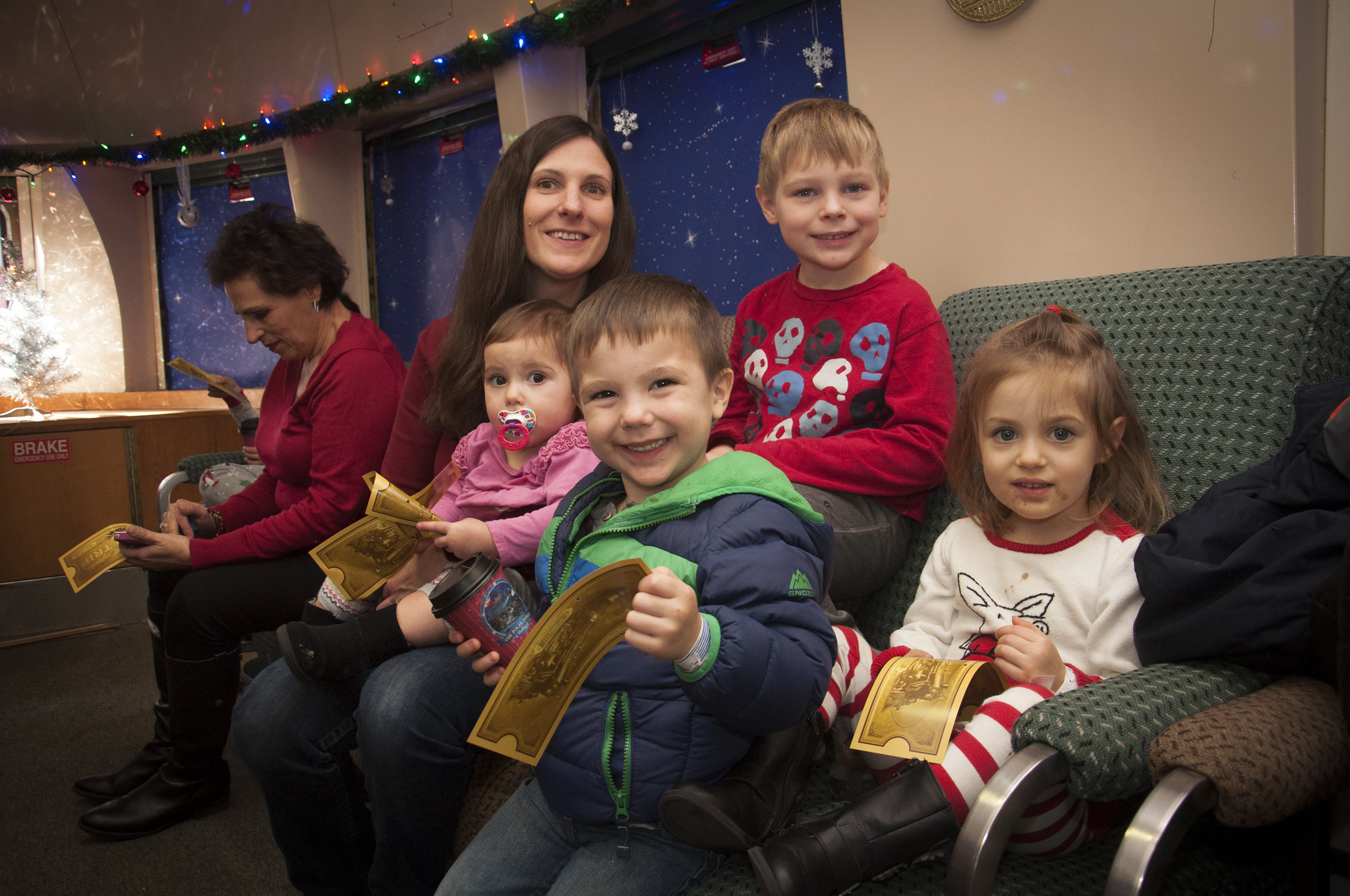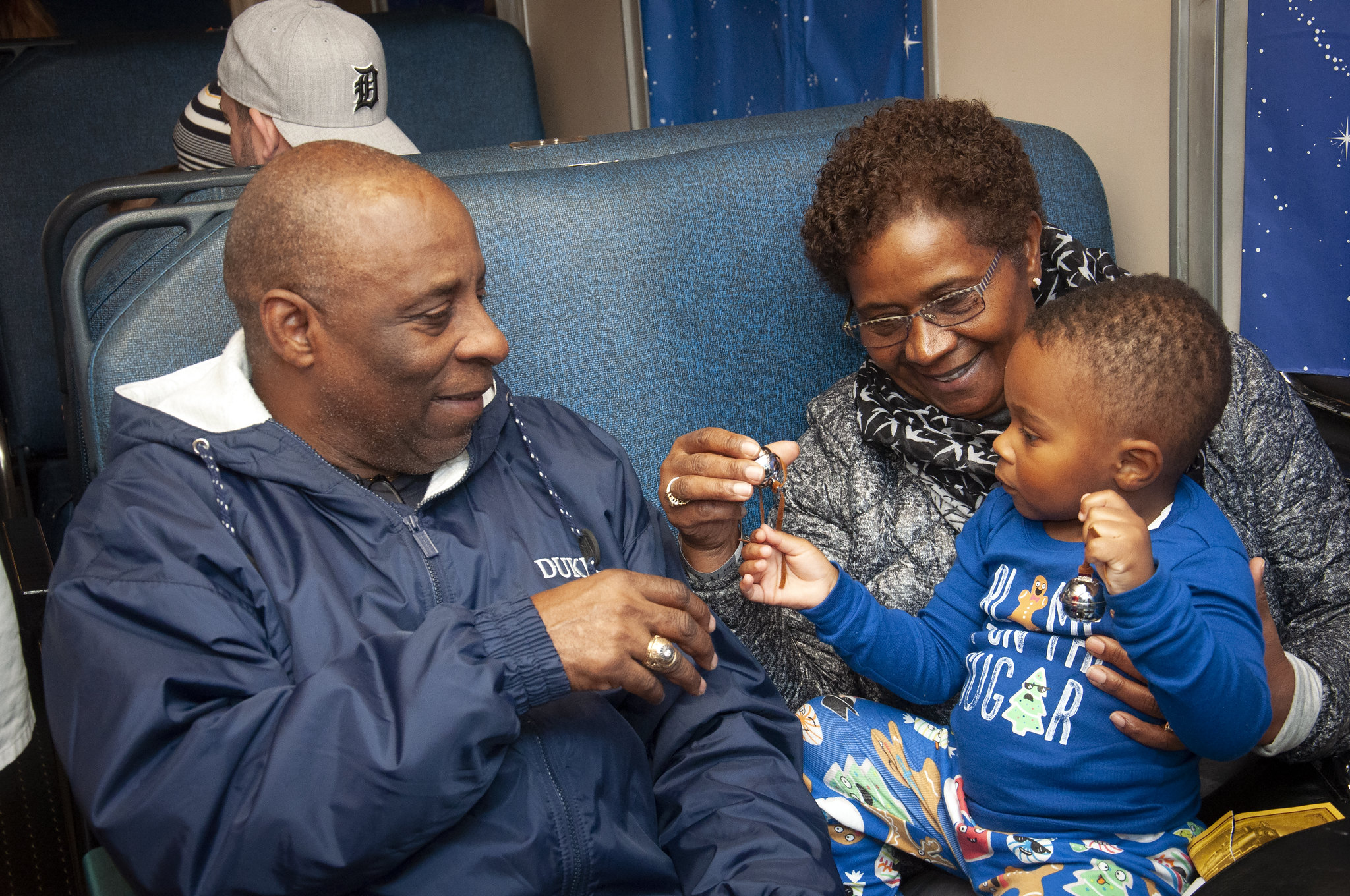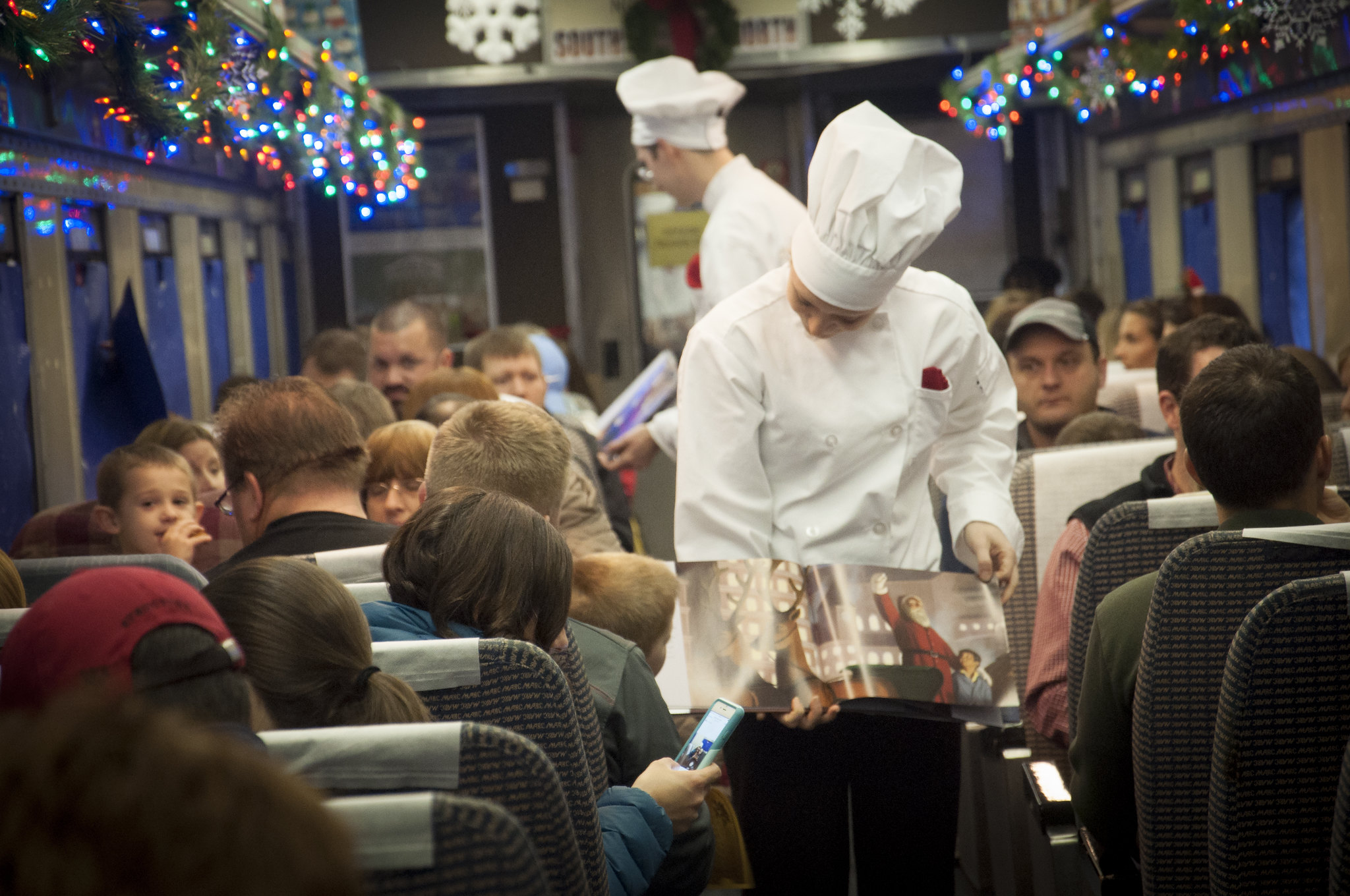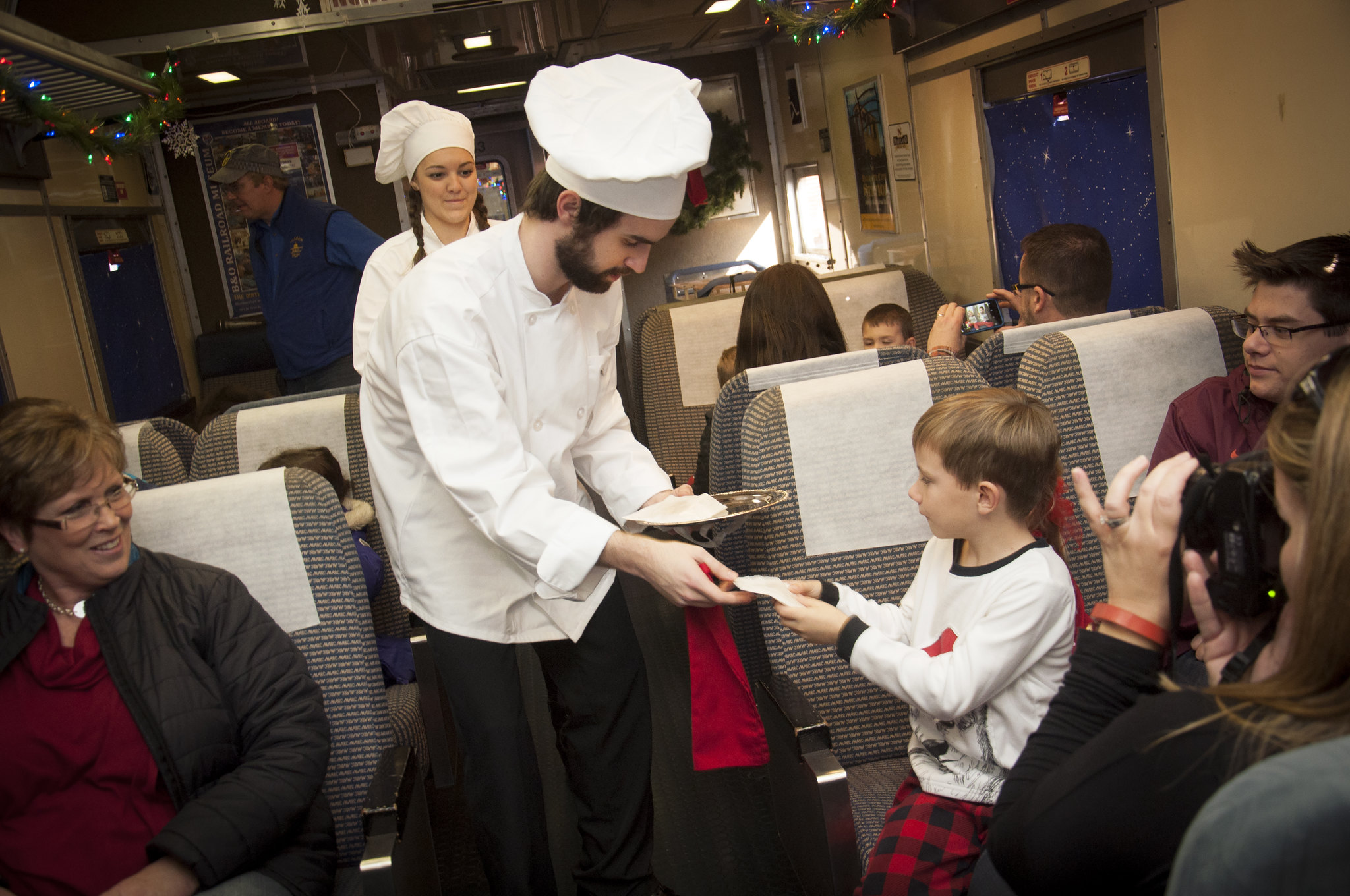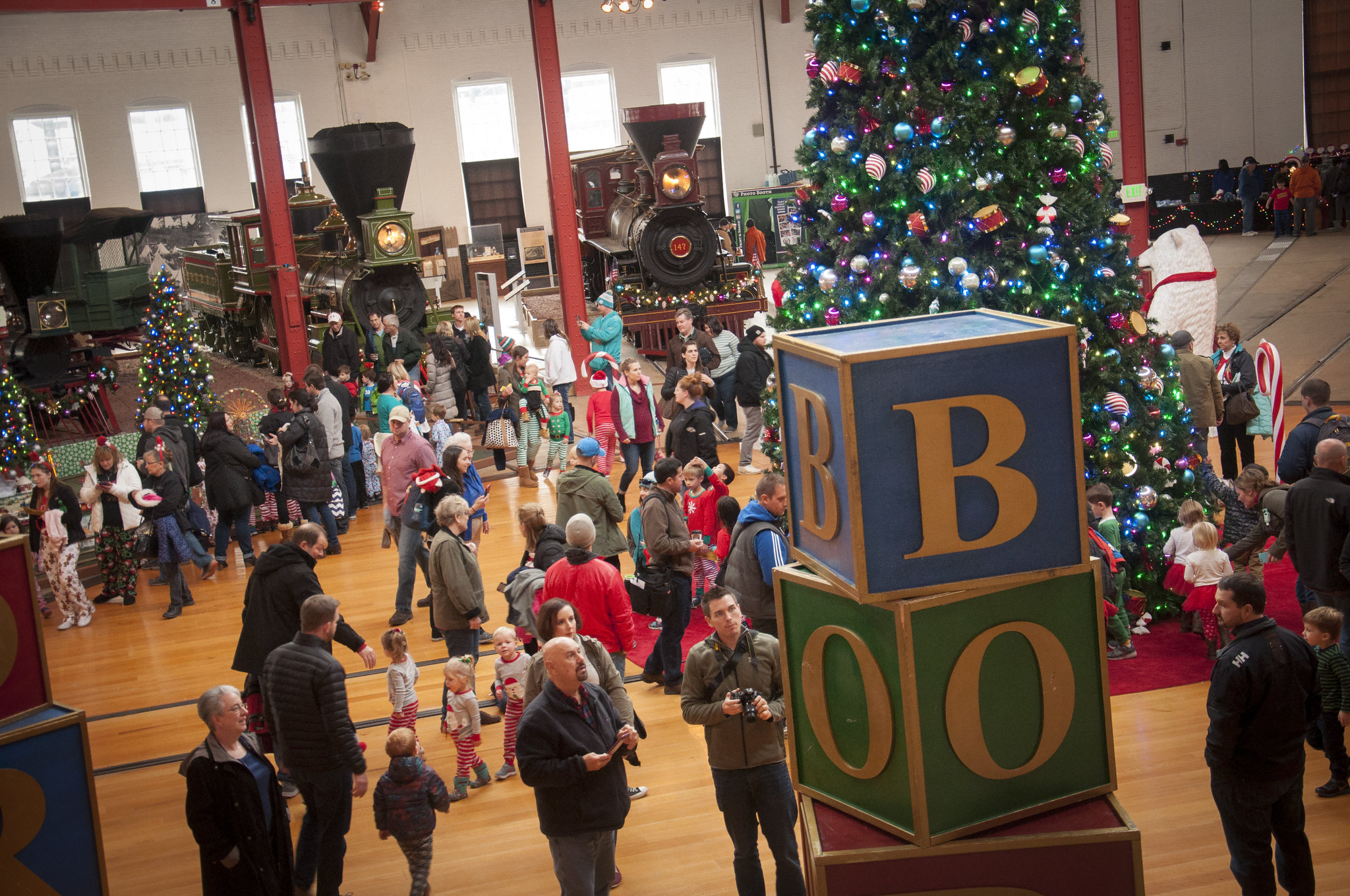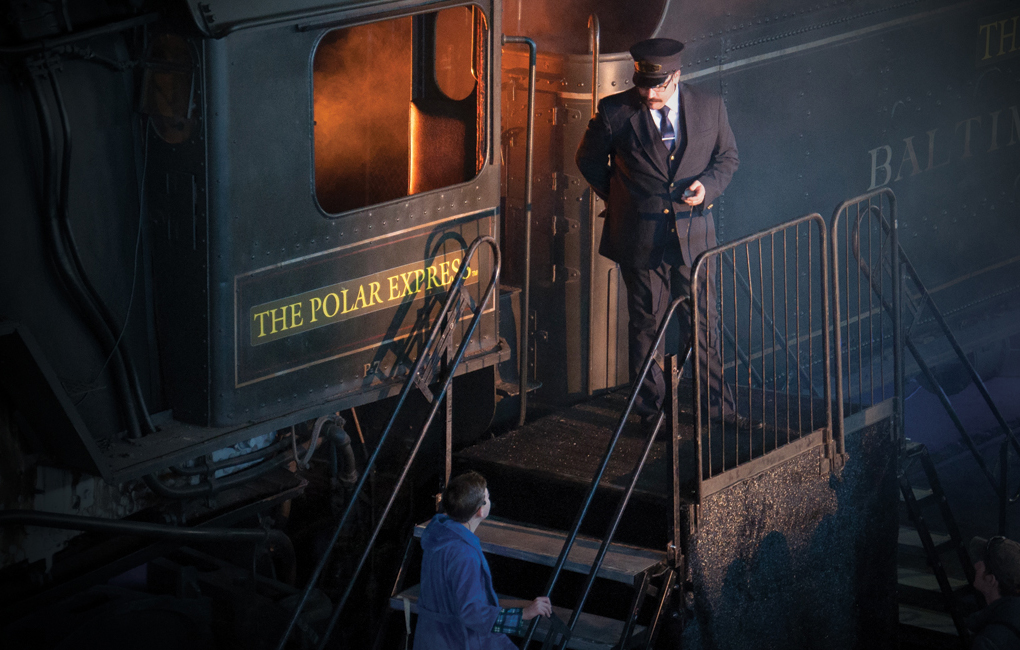 ---
Ticket Class Comparison
| Amenity | Gold | Silver | Bronze |
| --- | --- | --- | --- |
| Heated Cars | X | X | X |
| Meet Santa | X | X | X |
| Children receive Silver Bell | X | X | X |
| Served Hot Chocolate | X | X | X |
| Served Cookie | X | X | X |
| Narrated Story | X | X | X |
| Dancing Chefs | X | X | X |
| Sing-a-long Carols | X | X | X |
| Padded Seats | X | X | X |
| Assigned Seating | X | X | |
| Family Quad Seating (two facing bench seats) | | X | |
| Booths with Tables & Individual Plush Seats | X | | |
| Souvenir Ceramic Mug | X | | |
---
Frequently Asked Questions:
The Polar Express™ is a fun family-friendly event for people of all ages, a special opportunity to celebrate the holiday season with friends and those you love.
Everyone age 2 and up must present a ticket for entrance into this event. We strongly suggest checking with Ticketweb.com for availability and purchase tickets in advance of arriving at the museum. The museum is closed to the public when The Polar Express™ is live. Memberships, coupons, complimentary passes, etc. may not be used for this event.
The time on your ticket is the time the doors will open and allow entry into the event. This is a timed entry event. Early entry is not available for this event. Early arrival may mean a short wait outdoors, please dress accordingly.
Click here for directions to The Polar Express™ at the B&O Railroad Museum.
Yes, there is FREE off street on-site parking available at 1100 James Street, Baltimore, MD. Click here for Directions & Parking. It is best to park and enter The Polar Express Event™ beginning in the B&O Railroad Museum North Car Shop with your entire party.
Parking is free if you park in the lot mentioned above.
The Museum closes during the Polar Express event at the following times:
Nov. 25-27: 8 PM
Dec. 2: 9 PM
Dec. 3: 4:30 PM
Dec. 4: 8 PM
Dec. 9-10: 9 PM
Dec. 11: 8 PM
Dec. 16: 9 PM
Dec. 17: 4:30 PM
Dec. 18: 8 PM
Dec. 19: 9 PM
A concession tent will be located inside the entrance building allowing the purchase of snacks and drinks while waiting for the event to begin. In addition, the Candy Cane Café will be open in Bay 15 of the Roundhouse for your dining pleasure throughout the event. Please note outside food may not be brought into the museum.
For a list of ingredients in the cookies & hot chocolate being served on the train, please see here.
Gold & Silver ticketholders will have assigned seating, Bronze coaches are assigned but have open seating. It is recommended those with Bronze tickets board with their whole party for the best chance of sitting together, though this cannot be guaranteed.
The train ride experience is approximately 45 minutes, the entire event is 2 hours. Visitors are encouraged to stay and continue to enjoy the Museum's collection and exhibits.
This event is RAIN or SHINE, please dress yourself and your family appropriately. In the event of winter weather, please visit the B&O Railroad Museum's main web page, borail.org, for any adjustments to the event schedule.
Absolutely! Guests are encouraged to capture their Polar Express ™ memories.
Professional photos will be available for purchase once you reach your final destination, the "North Pole." No purchase is necessary, but 5×7 prints will be available at a cost of $12 for the first print and $6 for any additional prints. Digital images by email, $20, will also be available for anyone wanting to make their own prints or holiday cards. For more information contact Libelle Photo by emailing libellephotmd@gmail.com. You may take your own photos, too, but please be respectful of others so everyone has a chance to capture a special POLAR EXPRESS™ memory.
Dress your family or group in holiday pajamas and wear them to The Polar Express™ for a chance to win a B&O Family Membership. A total of four (4) memberships will be given away between November 24 and December 19, 2023. Snap a photo of your family or group enjoying your experience, post it to Instagram or Facebook using hashtag #PjsAtPex to enter the photo contest.
Strollers are not recommended for this event however, the B&O Railroad Museum will provide a designated stroller check upon your entrance into the event. Strollers may be retrieved at Santa's baggage claim in the Roundhouse following your train ride. Please note, there is no room for strollers or child seats beyond the entrance or on the train.
We love your furry friends as much as you do, but please leave them home during this event.
The museum is handicap accessible and ADA compliant. Please purchase Bronze tickets for The Polar Express™ train ride.
Have more questions?
Please contact us through the form below.
Upcoming Events at the B&O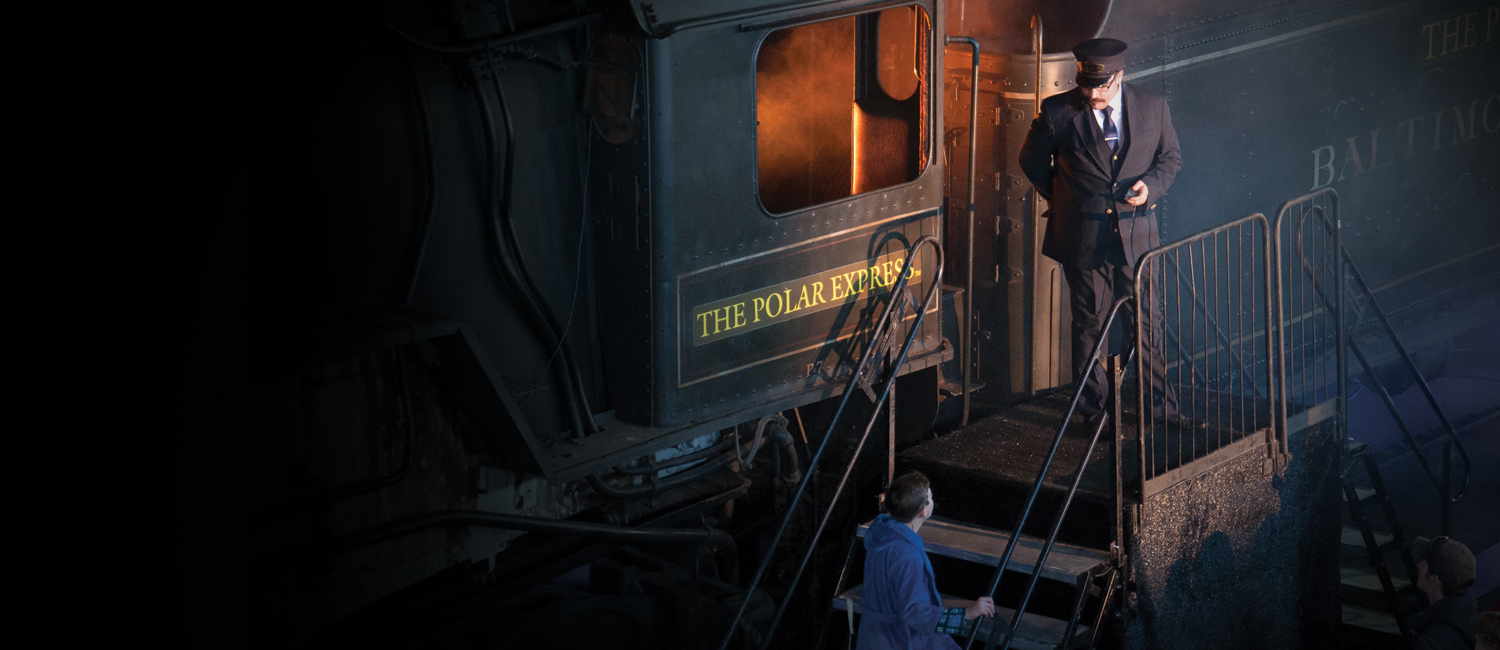 THE POLAR EXPRESS™ TRAIN RIDE
November 24-26 & December 1-3, 8-10 & 15-19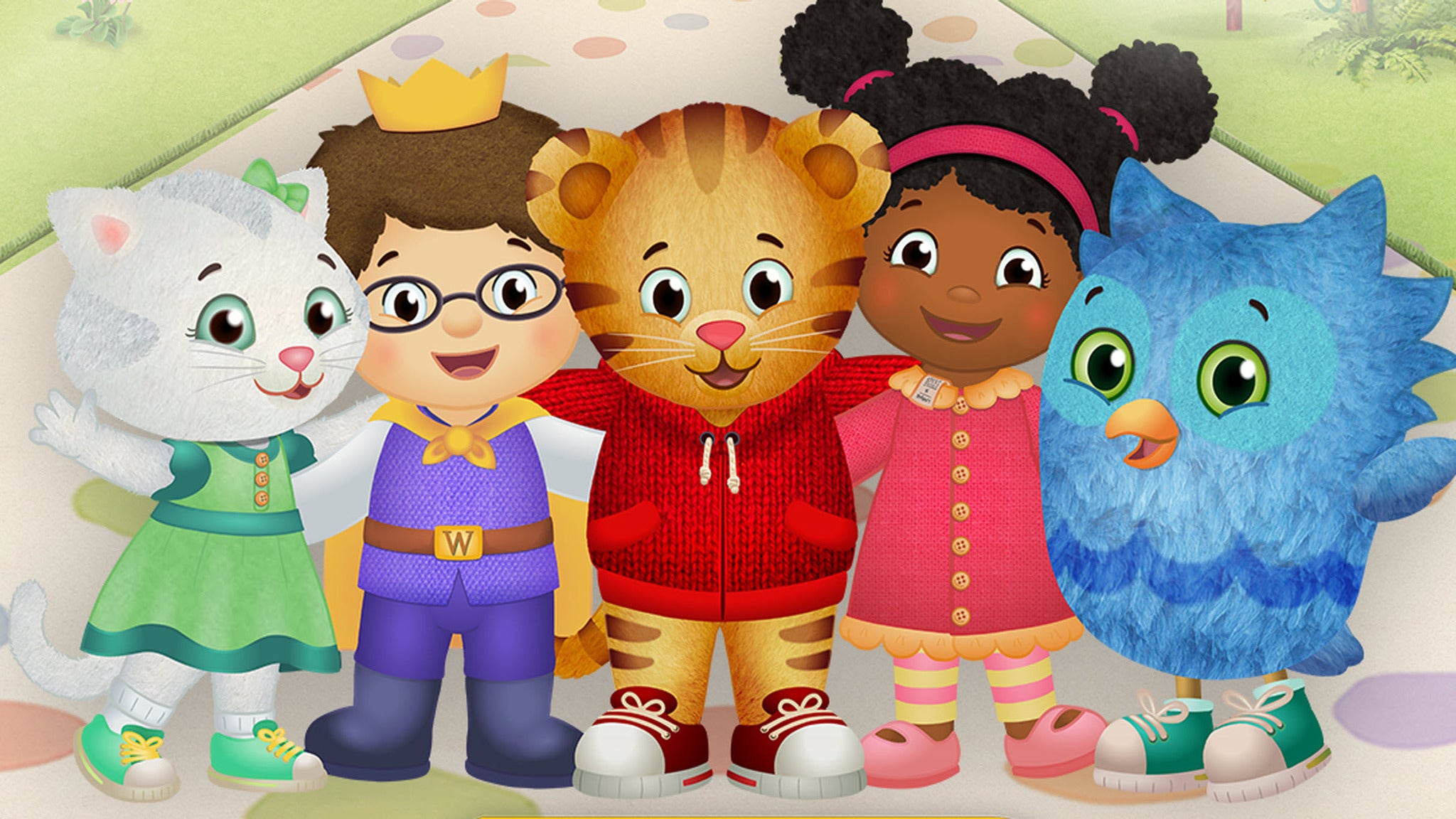 Be My Neighbor Day
Meet Daniel Tiger! Saturday, October 7 @ 9-11 AM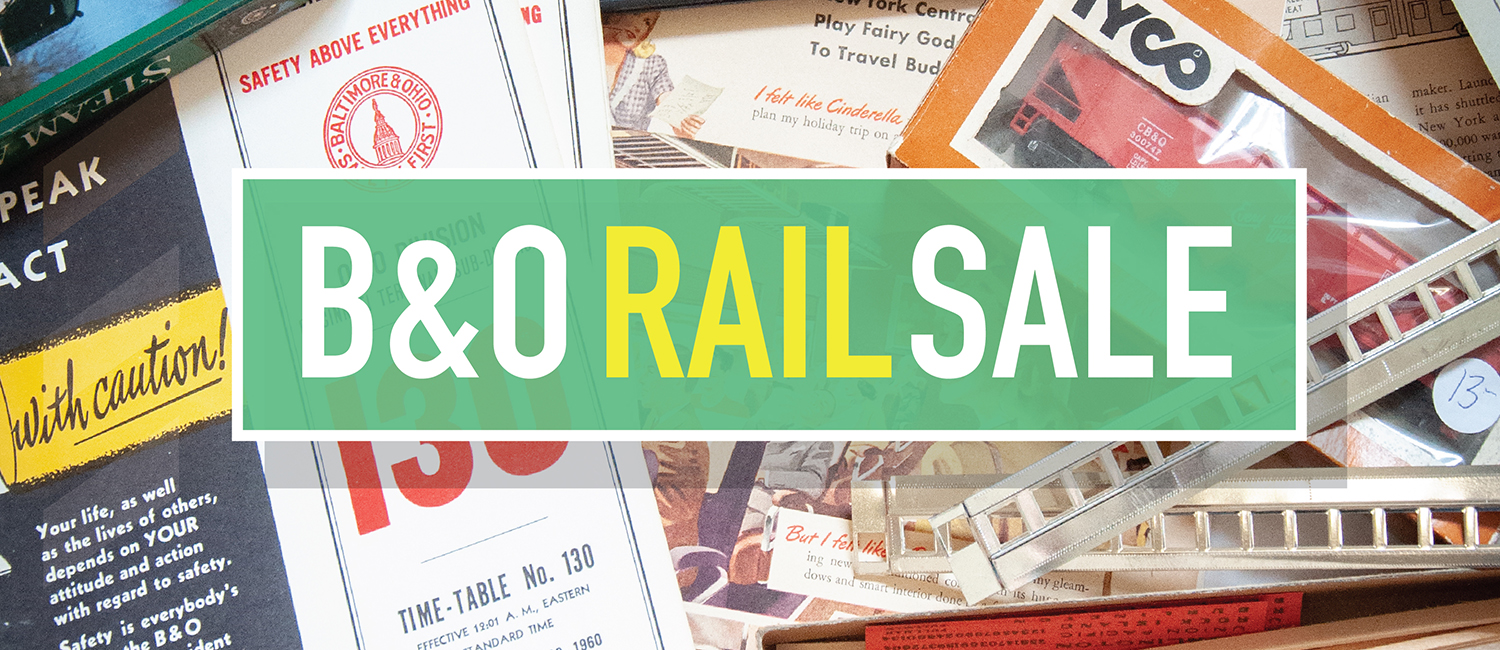 B&O Rail Sale
Saturday, October 14 – We're holding a one-day rail sale that you won't want to miss!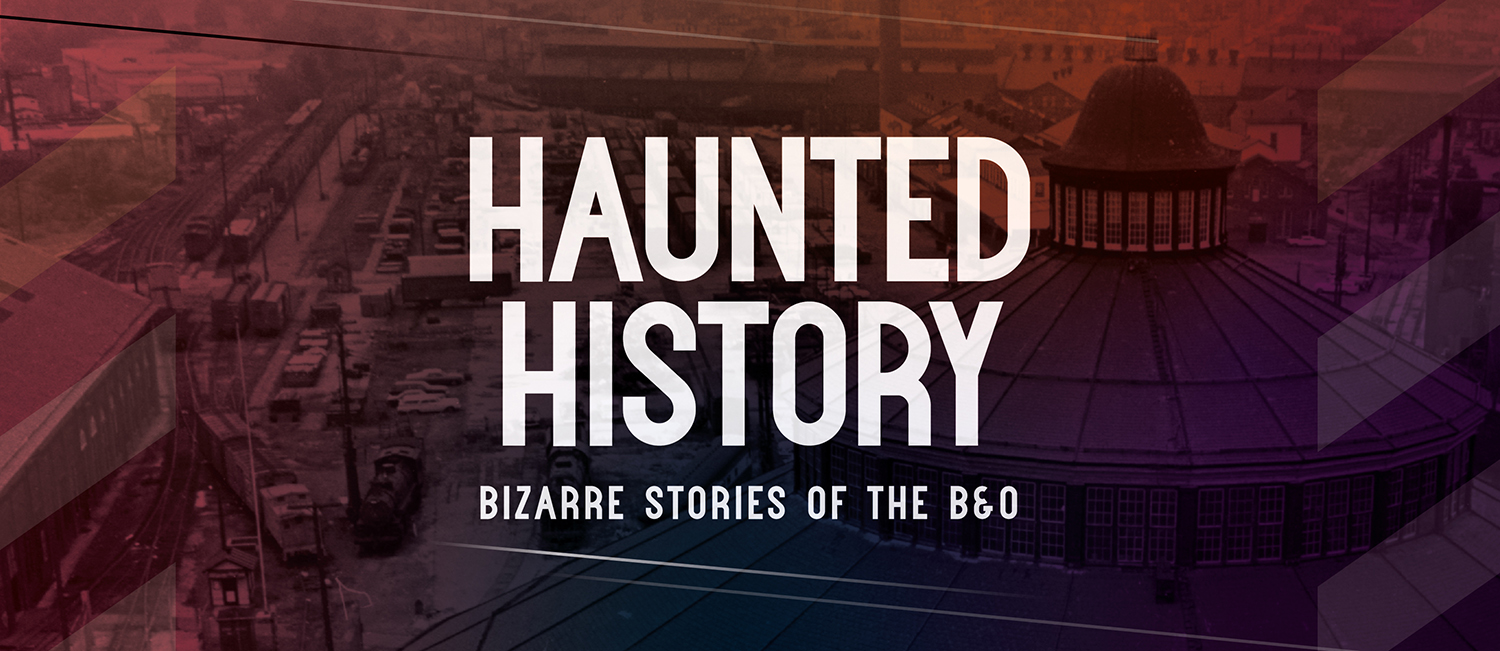 Haunted History Tours
October 18, 20, 27 & 31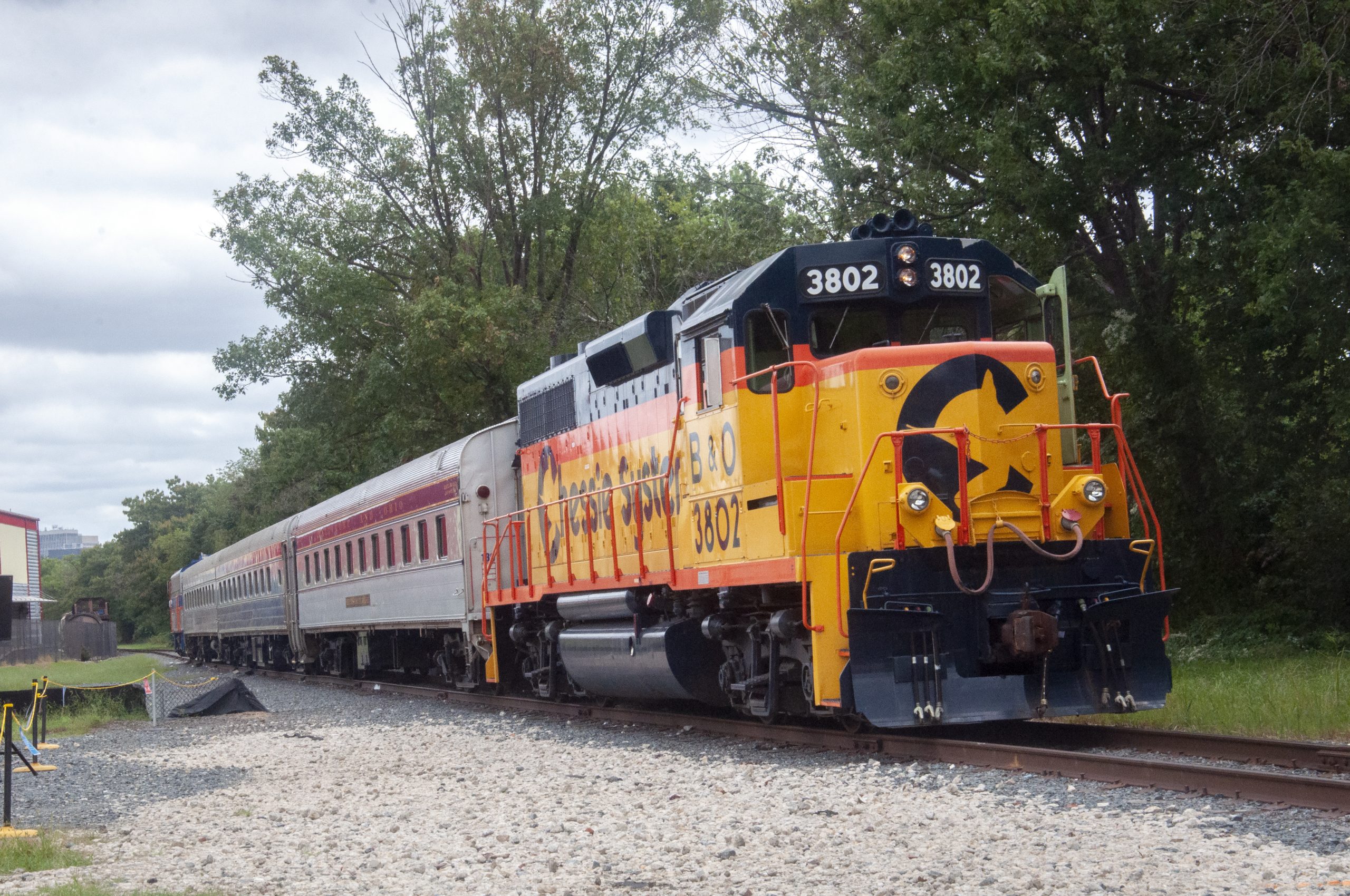 Diesel Days
Saturday, October 21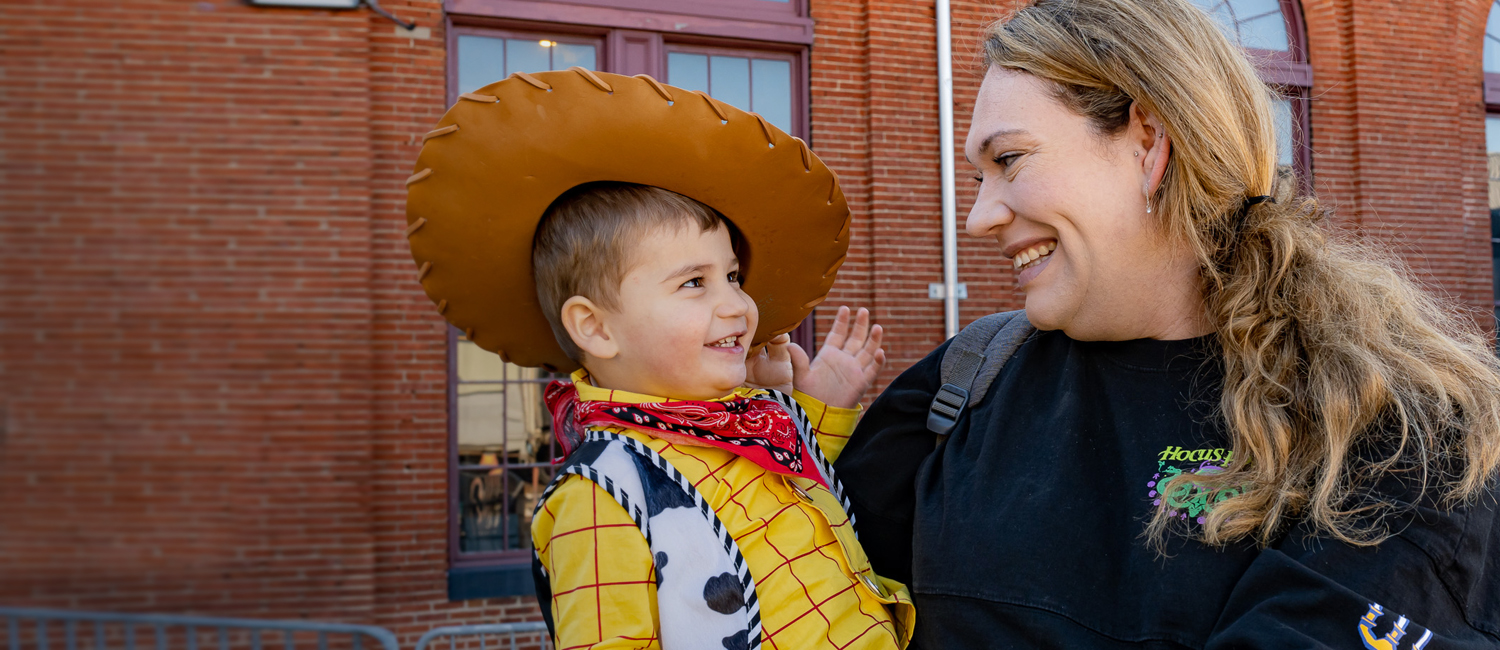 Halloween Toddler Time
Thursday, October 26 @ 10:30 AM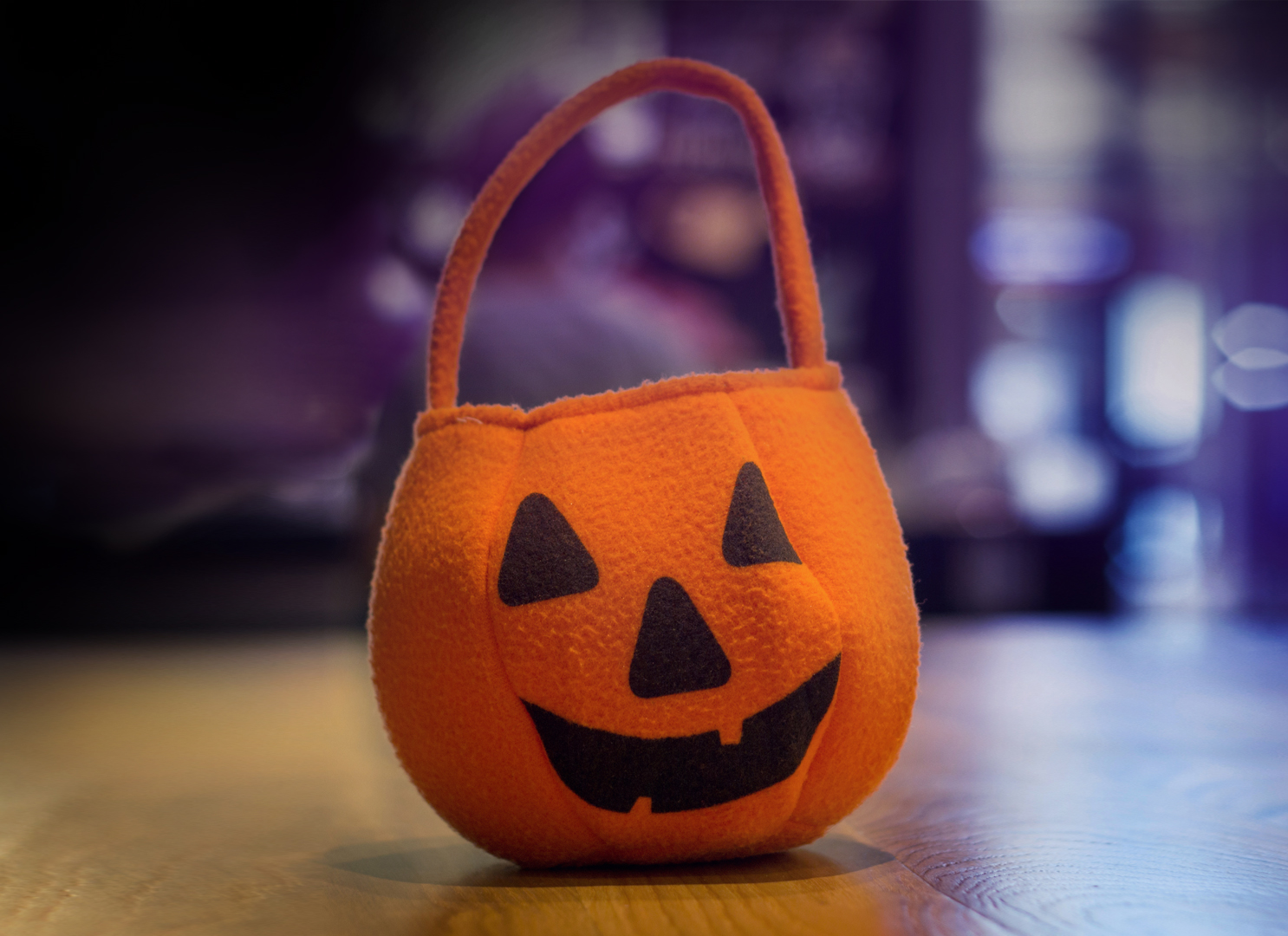 Sensory-Friendly Trick or Treat
Saturday, October 28 @ 4 PM – All Ages Welcome!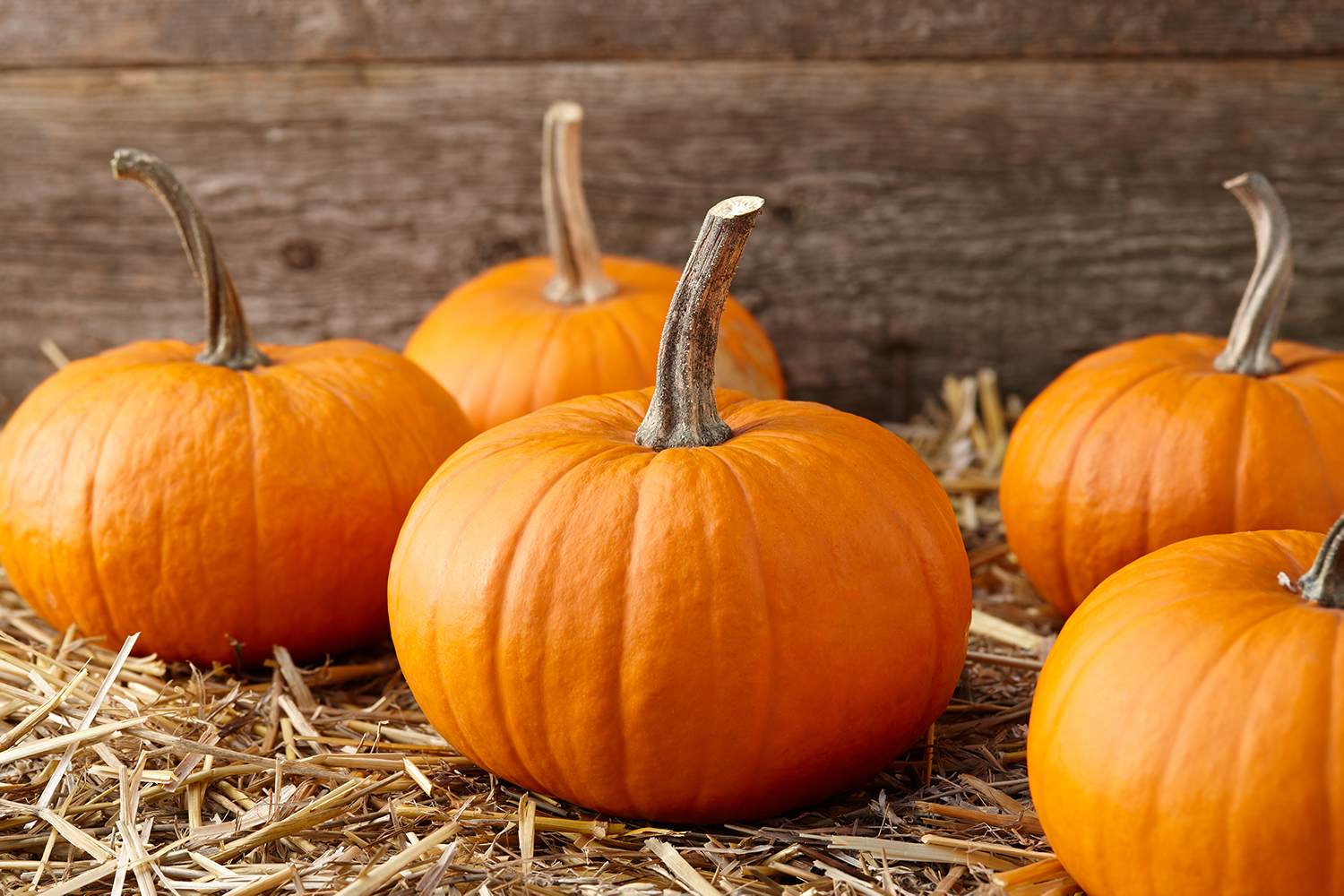 Pumpkin Patch Express
Sat & Sun, October 28 & 29 @ 11:30 AM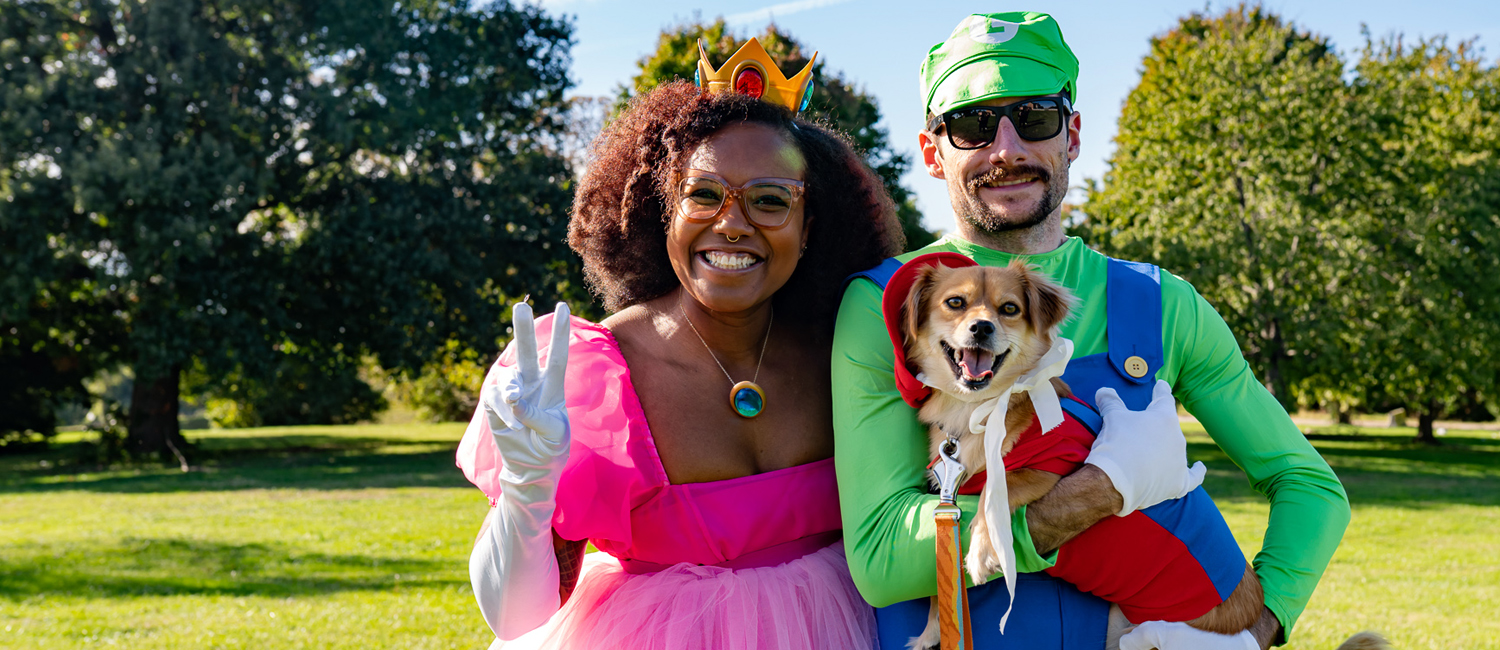 Tails on the Rails
Sunday, October 29 @ 2 – 5 PM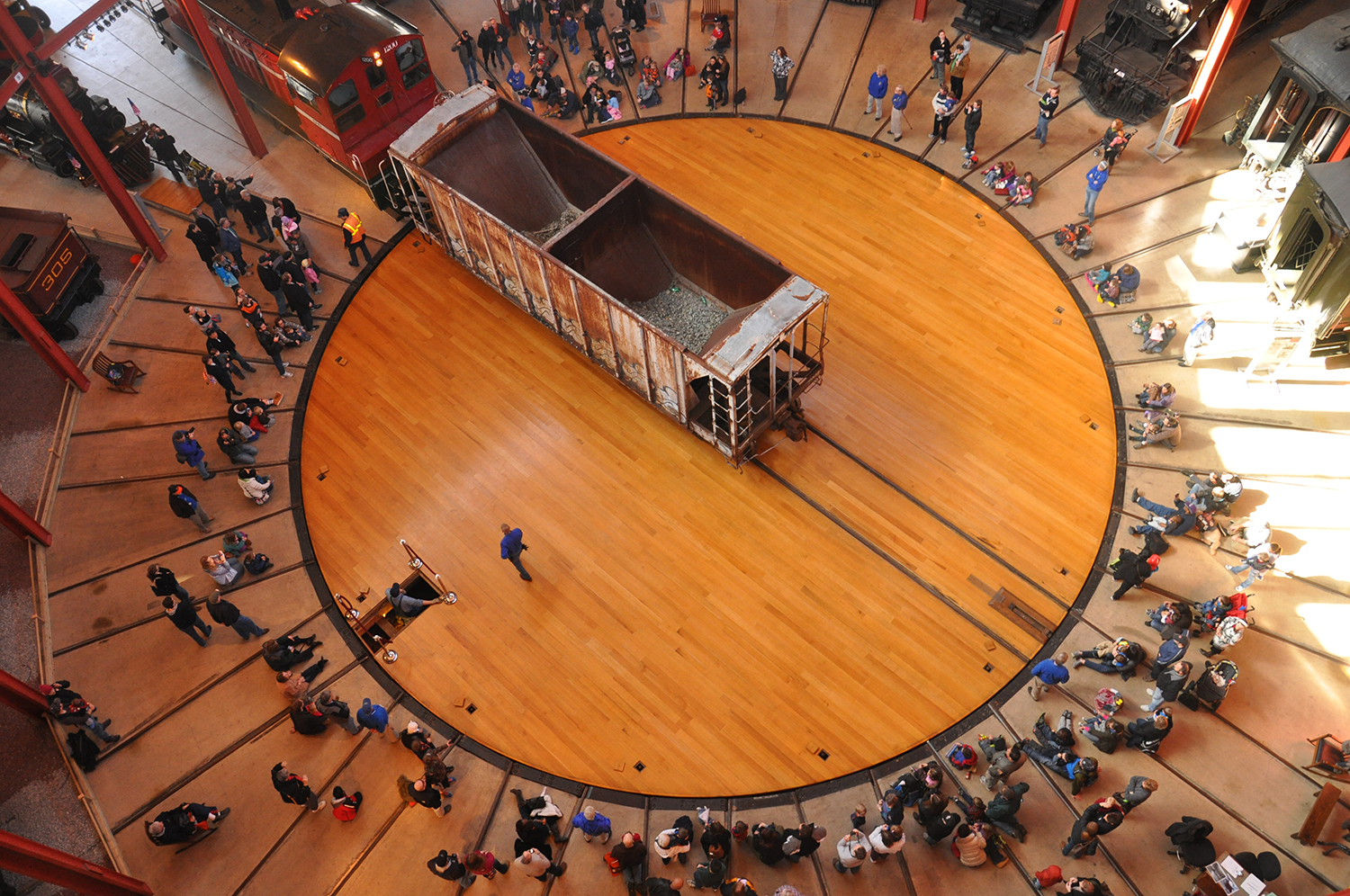 Turntable Demos
Saturday, Nov. 4 @ 12 PM
WITH GENEROUS SUPPORT FROM: