The early American locomotives and rolling stock housed in the Roundhouse—such as the Tom Thumb, B&O No. 2 "Atlantic," B&O No. 8 "John Hancock," the B&O Imlay Coaches, and B&O No. 13 "Lafayette"—escaped significant damage during the 2003 roof collapse as the roof above their bays remained in tact.
However, the early 1800s Conestoga wagon suffered severe damage during the collapse. In 2003, it was displayed alongside the B&O No. 147 "Thatcher Perkins" across the turntable from its current position. It was fully restored in 2004.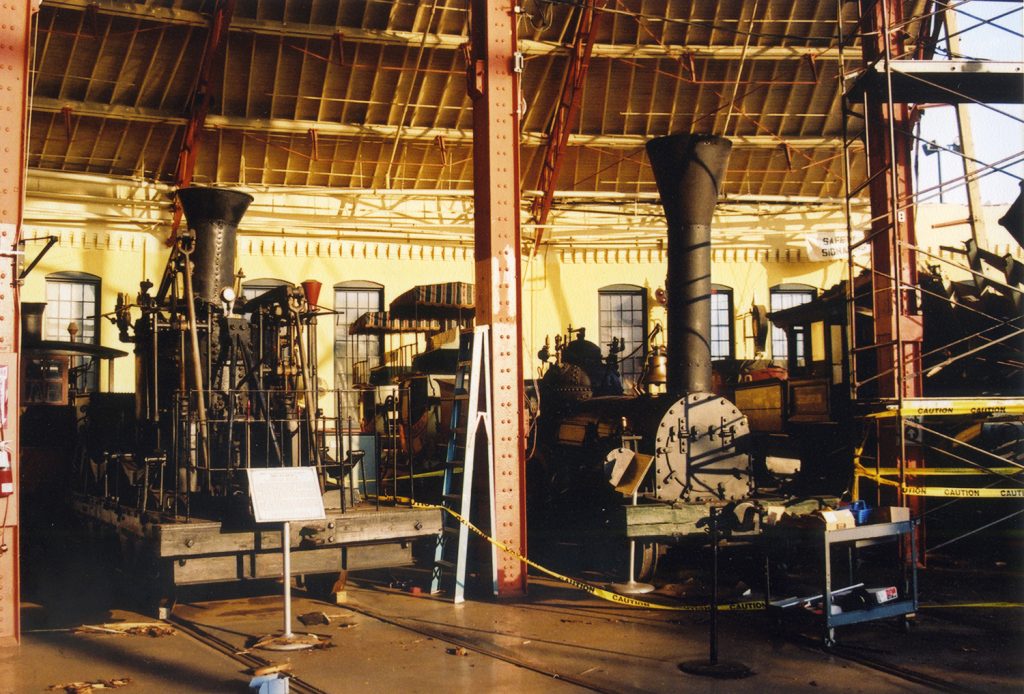 Photos: B. Miller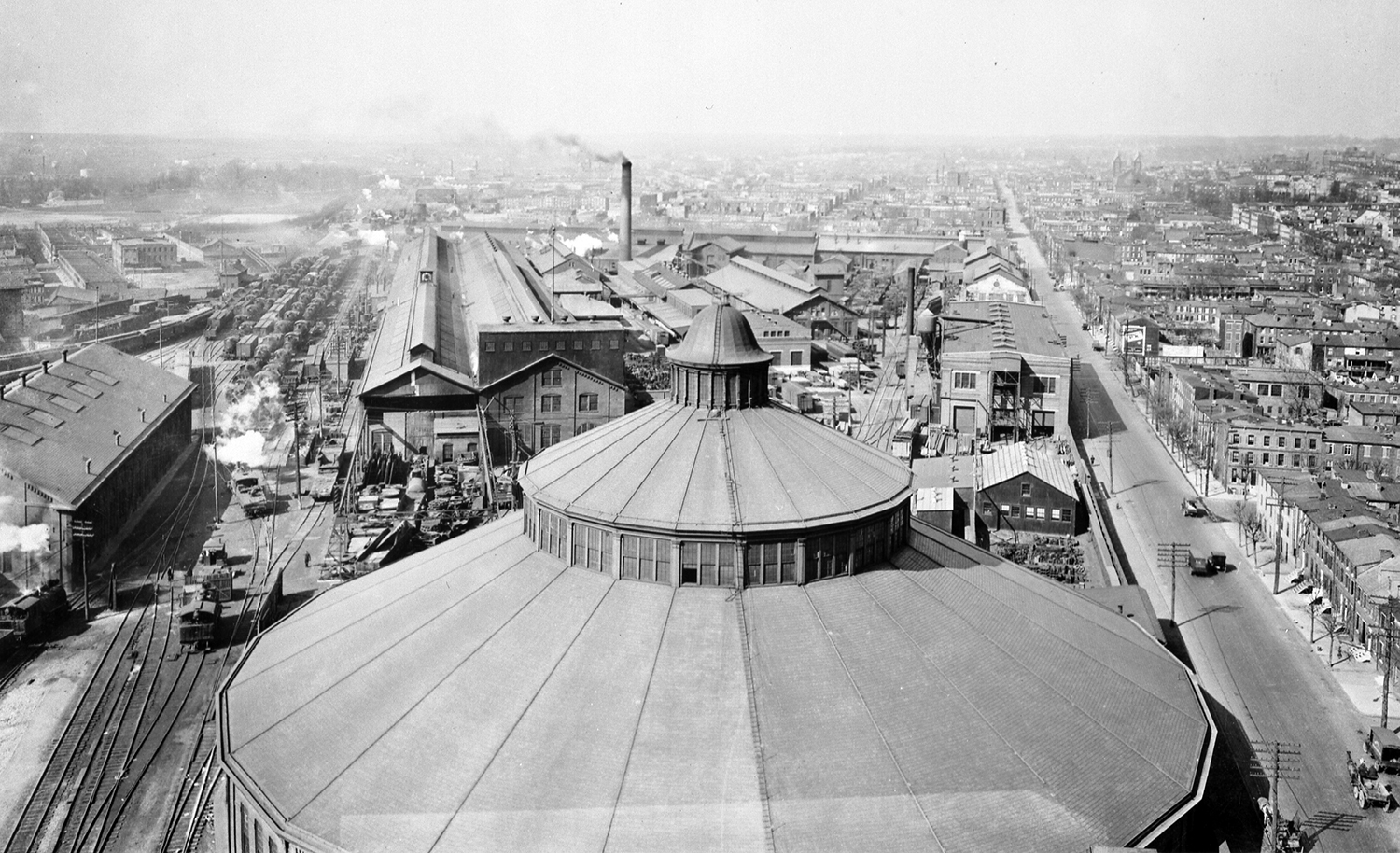 Historic Site
The B&O Railroad Museum's 40-acre historic site, called Mt. Clare, is a National Historic Landmark and is the original site where the Baltimore and Ohio Railroad founded America's first commercial railroad in 1827.
Learn More